Modified van insurance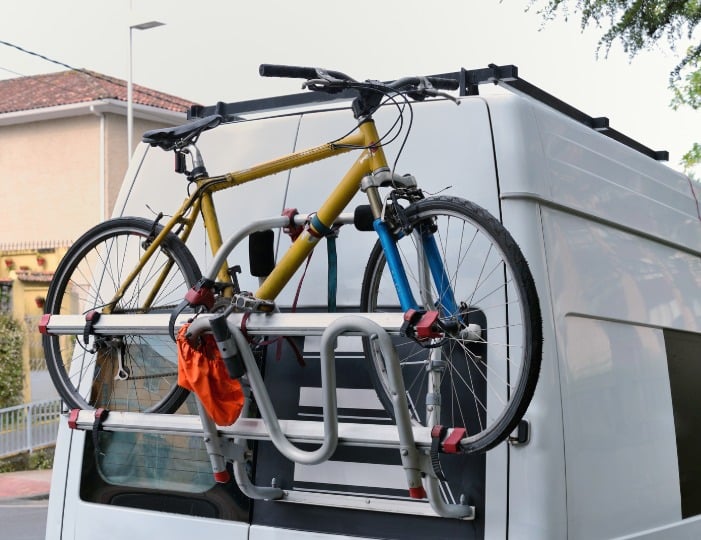 The days of a van being solely a work horse are long gone. These days many people choose a van as a vehicle for outdoor living, sports or specialist hobbies and why not?
These load luggers were built to do long miles, they have tonnes of space and can be reliable and actually relatively cheap to run.
But in creating the perfect surf mobile or campervan people are modifying the original vehicle and this does have implications when it comes to getting van insurance.
The good news is that modified van insurance exists and it is very important modified van owners have it.
Without the correct cover the owner risks having a policy that won't pay out and could even face legal problems in the event of an accident.
What is modified van insurance?
As with cars, any kind of modification should be declared to the insurer.
The idea of this is to make sure the policy matches the vehicle. When it comes to cars a modification normally takes the form of a performance upgrade, perhaps a turbo charger or just a huge stereo and a spoiler.
With vans, however, modifications are far more likely to be around a change of use and additions of new seating, beds, storage and more.
While it is fair to assume a modified van is perhaps no more at risk of having a crash than an unmodified one because it's no likely to be any faster it could be more appealing to criminals and more at risk of a fire for example.
It is because of this that modified van owners should be seeking dedicated modified van insurance.
What is classed as a van modification?
Van modifications can be almost anything.
When it comes to creating a vehicle for niche sports like go karting or even common pass times like surfing the options people can choose are only really limited by cost and imagination.
That being said there are some common modifications that should be cause to seek specific modified van insurance.
Modifications
Cosmetic changes including spoilers and body kits
Racking and storage
Adding or removing seats
Adding or removing windows
Adding different power supplies
Alloy wheels
Audio or entertainment upgrades
While many van modifications will be around adding space or seats and the like changing the exhaust and chipping the engine for more power still counts just as it would with a modified car. Pimping out vans is becoming more and more common and these changes most certainly count as modifications.
Specialist vans
There are a host of other modifications that fall into the specialist van category and these tend to be more around commercial use but still need to be declared.
Refrigeration
Permanent catering equipment
Tippers
Lifting equipment
Permanent dog grooming equipment
Permanent jet washing equipment
Do van modifications affect insurance costs?
Just as with cars, van modifications do affect the insurance costs. It is logical that adding some specialist racking for mountain bikes for example will increase the value of the van itself.
But, this could also mean there are bikes stored in the van and it may be clear to thieves what is inside.
This poses a greater risk for the insurer and so the premium is likely to be higher.
This is often the case across the whole range of modifications from simply adding more seats to creating a stunning camper or a fully pimped work van for a luxury bathroom company.
Are there specialist van insurance options?
Thankfully there are options from many insurers to cover specialist and modified vans.
It is simply a case of making sure all modifications are declared otherwise the policy could be void and fail to pay out in the event of an incident.
The cover is out there and it is critical owners choose the right type of cover.
To get cover for a modified van you simply search using the same methods you would do normally.
Our system will find brokers who can provide cover and we will find the best deal for you.
OK, so it may be a little more expensive with the modifications but follow our guide to cutting the cost of your van insurance.
To make sure you are starting off with the best chance of a great deal it's good to compare van insurance quotes first.
It is also worth remembering that a modified van can bring a great deal of pleasure so it is worth paying a little more to make sure the van and the occupants are fully covered; not to mention those expensive surfboards!