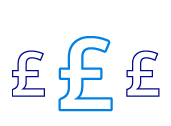 Useful information
You might also be interested in the following:
You might also be interested in...
Confused.com Small Business Insurance is provided by YOUR Insurance of Downsview House 141-145 Station Road East Oxted Surrey RH8 0QE. YOUR Insurance is a trading name of Towergate Underwriting Group Limited, authorised and regulated by the Financial Conduct Authority (No. 313250).Our service is free and compares a range of trusted household names. Confused.com is an intermediary and receives commission from Towergate Underwriting Group Limited which a fixed commission fee, if you decide to buy through our website. We pride ourselves on impartiality and independence – therefore we don't promote any one insurance provider over another.