Business insurance is a suite of products aimed at small business owners that includes:
If a member of the public injures themselves, or makes a claim against your business.
If a member of staff injures themselves, or makes a claim.

Product liability insurance

If you're a manufacturer and a customer makes a claim against a faulty product you've made.

Professional indemnity

If it's been alleged that you've provided inadequate advice, services or designs to a customer.
These policies cover things like the legal expenses involved in defending a law-suit and any compensation that is awarded to the claimant.

Depending on your type of business and business needs, you'll probably be selecting different policies to sit under your small business insurance, as each business will have different needs and requirements.

As with larger businesses, physical damages, lawsuits and liability can all affect a small business, however, small businesses can continue to run if a claim is made against them, by making sure you have adequate cover in place.
There are a number of reasons you might want to consider taking out small business cover. It can protect you and your company whether you work alone like a mobile hairdresser or tradesman or if you have a bigger business with employees such as a guesthouse or a restaurant.
There are countless scenarios where you might want this cover, each being different depending on the business you're in, and each requiring a different level of cover.
For example;
If a mobile hairdresser gives a client a chemical burn by accident, and the client takes out a lawsuit against the hairdresser you would be grateful for public liability insurance.
A waiter working at a restaurant slipping on a wet floor where there was no sign and breaks their leg as a result, then you might need employers liability insurance.
If you're a shop owner you may want a combination of these products to ensure you're covered, including landlords insurance for business use to protect your premises.
Did you know? As an employer it is your responsibility to protect your business and employees. Visit GOV.UK for more information.
If you're still unsure which type of insurance you might need for your business take a look at our small business insurance guides. They talk about the different types of insurance that you could buy, and why you might need them.


As well as details about yourself (your name, DOB and contact details) and your business (company/trading name and trading address) you will need:
Details of your turnover and employee wageroll.
Details of any previous claims.
Your renewal documents from your current insurer (if you have one).
A business can be especially vulnerable to lawsuits or natural disasters. Get peace of mind when running a business by protecting yourself against public liability, fires, floods and more with small business insurance.
Confused.com will take basic information about your company and return insurance quotes from trusted providers. We can help you prioritise the options you'll need and help you with selections for your specific line of work. Whether you're pulling pints or peddling petunias, you can relax knowing you're covered for the unexpected with business insurance.
Helping you find insurance isn't the only place Confused.com can lend your business a hand. Whether you're looking for low rates on commercial energy or want to compare business broadband, we're always happy to help.
Need more help?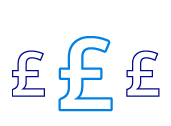 Useful information
You might also be interested in the following:
You might also be interested in...
Confused.com Business Insurance is provided by Simply Business. Simply Business is a trading name of Xbridge Limited which is authorised and regulated by the Financial Conduct Authority (Financial Services Registration No: 313348). Xbridge Limited (No: 3967717) has its registered office at 6th Floor, 99 Gresham Street, London EC2V 7NG. Our service is free and compares a range of trusted household names. Confused.com is an intermediary and receives commission from Xbridge Limited which is based on a percentage of the total annual premium if you decide to buy through our website. We pride ourselves on impartiality and independence – therefore we don't promote any one insurance provider over another.