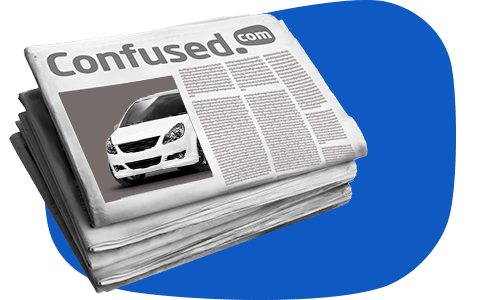 Why four years, four months is the ideal age gap
-Women may prefer an older man - but are less financially prepared in the event of being left on their own-
Four years and four months is the ideal age difference for a relationship – as long as the man is older than the woman, according to new research by Confused.com life insurance experts.
More than 2,000 adults were asked what makes the ideal age gap for a couple – and while just under half DON'T feel there is such a thing, the most popular answer was the man being 52 months older.
In fact around a third (30%) of women say they would be content in a relationship with a man up to SEVEN years older, while a similar number would also happily look for a prospective life partner in the 55-70 male age bracket. However, women are more financially dependent than men, with over half (55%) saying they couldn't pay the rent or mortgage if they were left on their own, compared to less than a quarter (24%) of men.
As part of the same research, Hollywood couple Michael Douglas, 68, and Catherine Zeta-Jones, 43 – who have an age gap of TWENTY-FIVE years, came first in a Top 10 Most Successful Age Gap Celebrity Couple:
1. Actor Michael Douglas and actress Catherine Zeta-Jones (man 25 years older)
2. Film-maker Sam Taylor-Wood and actor Aaron Johnson (woman 23 years)
3. Actor Harrison Ford and actress Calista Flockhart (man 22 years)
4. Actor Jason Statham and model Rosie Huntington-Whiteley (man 20 years)
5. Banker Olivier Sarkozy and actress Mary-Kate Olsen (man 17 years)
6. Actor Brian Austin Green and actress Megan Fox (man 13 years)
7. Rapper Jay-Z and singer Beyoncé Knowles (man 12 years)
8. Actress Joan Collins and theatrical company manager Percy Gibson (woman 32 years)
9. Actress Deborah Lee Furness and actor Hugh Jackman (woman 13 years)
10. Actress Anne-Marie Duff and actor James McEvoy (woman eight years)
Other celebrity couples mentioned include actress Melanie Griffiths and actor husband Antonio Banderas, who is three years her junior - but one couple NOT included was Playboy founder Hugh Heffner, 86, and glamour model Crystal Harris, 26, who married in December with an age gap of SIXTY years.
TV relationship commentator and counsellor Julia Cole said: "Age gap relationships are becoming more and more common because of the greater acceptance of the diversity of couples and families. Couples can make loving relationships across ages and genders, but age gap relationships can bring with them issues that are not often considered when the couple first start seeing each other.
"If the age gap is fairly wide – more than ten years - and the relationship grows into a commitment, it is important to talk about attitudes to money, expectations of family life and what parents, siblings and friends will think about an older partner in their life as well as yours."
The Confused.com research also reveals that over a third (35%) of women who see a couple with a much older man assume he must be "very rich", and around one in five (18%) admit they think "it won't last". And a quarter (24%) of women admit they view a woman with an older man as a 'gold digger'.
Women with a 'toy boy' partner, where she is much older, are viewed by almost a third (28%) of other members of the same sex as a 'cougar', the slang term for a woman 'who seeks sexual relations with a considerably younger man'. In fact just one in a hundred women think the ideal relationship is with a younger man (compared to two in a hundred men).
More than one in ten women (11%) think the ideal age gap is between seven and ten years – while main reasons people are in favour of an age gap is the fact that 'you can learn from the different perspective of the other partner' (identified by 46% of people), and 'the youthfulness of the younger partner rubs off on the older partner' (41%).
However, many people opt for an older partner for practical reasons, with more than a third saying that they believe 'the younger partner can benefit from the older partner's financial security' (34%). Yet while nearly two thirds (60%) of women say their partner could afford to pay the mortgage or rent if they were unable to contribute, less than a third (34%) of men said the same about their partner.
Matt Lloyd, Head of Life Insurance at Confused.com, added: "It might feel uncomfortable having conversations with your partner about finances and the future but for those couples with a larger age gap it may be even more important to get their finances sorted."
"Brits are certainly marrying later in life now than ever before, and this may imply that people are putting off making decisions about their finances. According to our research, far more women than men would be financially worse off if left alone – and as age gaps in relationships become more readily accepted than ever before, it's vital to look to the future and talk with your partner about life insurance.
"It may seem unromantic, but it may pay dividends in the future."
Take the Confused.com Age Gap quiz here.
ENDS
For more press info contact Helen Campbell: helen@illuminatecomms.com,
07551 005 877 or 01689 820087.
Notes to editors
All figures are taken from a survey of 2,000 UK adults completed by OnePoll on behalf of Confused.com Feb 2013. All figures rounded to the nearest 1%.
'Ideal Age Gap': of those who expressed a preference, more people (27%) think the man should be older rather than the woman (2%). The most popular age gap in a relationship identified by the research is the 24-month period '3-4 years' (41%), followed by '5-6 years' (28%) and '1-2 years' (14%). To find the exact 'Ideal Age Gap' month in the '3-4 years' 24-month period, the second and third most popular answers are taken into account: '5-6 years' is exactly twice as popular as '1-2 years' – so the exact 'Ideal Age Gap' month is exactly twice as close to '5-6 years' as it is to '1-2 years'. Over a 24-month period, that figure is 16 months – which equates to 1 year, 4 months, or '4 years, 4 months' in the '3-4 years' period.
Julia Cole's TV relationship commentator and counsellor Age Gap Checklist
"If you are thinking of entering a relationship where there is a significant age gap, it is helpful to consider the following:
1. Do you have things in common that span the difference in years? For example, will you enjoy similar music, films and TV and using modern technology? If you struggle to listen to the same music or watch the same films, you could find it difficult to maintain your relationship once passion has cooled.
2. Do you know what your partner plans for the future? Talk about arrangements for sharing money and whether starting a family is important. Explain your attitudes and preferences before you find out the hard way how the differences between you affect you later in the relationship.
3. What do your parents and friends think about the relationship? You may not immediately agree with their opinion, but it can be helpful to listen to their ideas. Remember, they will be the supporters of the relationship if it goes well, and the people you will turn to if it all goes wrong.
4. Make time to understand why you have chosen a relationship with an older person. You may be attracted to the attributes of the individual you have chosen, but try to reflect on why you have made a relationship with someone where there is an age gap rather than someone closer to you in age. Ask yourself if there are reasons why you have made this choice at this time of your life."
Julia Cole offers the following exclusive advice: "Age gap relationships are becoming more common because of the greater acceptance of the diversity of couples and families. A generation or two ago, divorce was only just beginning to be common, and admitting to a same sex partner was very difficult. Thankfully, things are different now, with couples making loving relationships across ages and genders. But age gap relationships can bring with them some issues that are not often considered when the couple first start seeing each other.
"If the age gap is fairly wide (more than ten years), and the relationship grows into a commitment, it is important to talk about attitudes to money; expectations of a family life and what your parents, siblings and friends will think about an older partner in their life as well as yours. This may seem unromantic, but it will pay dividends in the future. For instance, talking about how money is divided and who will manage the bank accounts is crucial. This is especially true if the older partner has had a previous relationship and perhaps children from this partnership. Talking about how insurance and inheritance is likely to be handled in this situation could prevent many arguments in the future, particularly if the arrangements with the previous relationship might cause contention.
"Many age gap relationships have to deal with the question of whether to start a family. If the older partner already has children, or never wanted them, then this will need to be negotiated with the younger partner, who may be eager to start a family. It is surprising how few age gap couples take this into account at the start of a relationship. My experience of seeing these couples in therapy is that they often only begin to think about family matters some time into the partnership, and then discover that their partner has a completely different attitude. This can be disastrous if either person has privately hoped for a family. For women, there is the additional concern about the advent of the menopause. To discover that a younger partner does not want children once the relationship is well under way can be hurtful and disappointing as well as leaving the woman with a biological clock ticking and no hope of beating the alarm. Older men may hope that their younger partner will quickly want a child, only to discover she wants to boost her career before considering a baby.
"Perhaps the least considered issue is the response of relatives and friends to an age gap relationship. Although attitudes have changed for the better, bringing a man or woman home that is closer in age to a parent than a friend can be unnerving, especially if parents are critical or concerned about the future of an adult child with an older man or woman. A couple who are in love may not realise the strength of the views of others. For instance, parents may fear that their son or daughter will have to care for a much older partner, or worry that they will commit themselves to a relationship where the differences are greater than the similarities.
Julia Cole - common assumptions about age gap relationships
He just wants a pretty girl on his arm to boost his masculinity. For some men this may have an element of truth. If an older man is feeling unattractive or been through a punishing divorce, a younger woman may increase his sense of masculinity.
She wants a father figure. Some younger women do look for a mentor to guide them through their twenties and thirties, but this can bite back if the older man was attracted by the woman's inexperience, but did not bargain for a more confident woman in her thirties.
He wants a mother figure. Some younger men are looking for a sense of security with an older woman, while she may want a 'son like' partner she can control. This is especially true if she has come from a relationship with a man of her own age where she felt unable to fully express herself.
She wants a toy boy for the sex. Older women are said to increase their sexual responsiveness as they grow older, while men are more likely to reach their sexual peak at a younger age. From this point of view, an older woman and a younger man make a perfect match. However, once the sexual relationship begins to mature, other matters (see above) will come into play.
He/She will become her/his carer. If there is a very large age gap, this is certainly a possibility. But some couples will not see this as a bar to commitment, and may even feel it is part of the unspoken contract they are signing up to.
Age gap relationships are all about power and control. It's true that some age gap relationships are linked to a desire to control a younger partner. This is more likely if the older partner has previously been in a relationship where they felt out of control, or controlled by their ex. This is why it is important to discuss your shared attitudes to age gap relationships before getting into a relationship you are uncertain about.
Additional information from the Office for National Statistics
• Average ages for marrying increased from 1970 to 2008, before declining slightly. For grooms, the average age for marrying in 1970 was 27.2 years, compared with 36.2 years in 2010. Women have seen a similar general increase, from 24.7 years in 1970 to 33.6 years in 2010. This may be due to the delay in first marriage and the increasing number of remarriages.
• Marriages in England and Wales, 2010: www.ons.gov.uk/ons/rel/vsob1/marriages-in-england-and-wales--provisional-/2010/marriages-in-england-and-wales--2010.html
• Age differences at marriage and divorce, Summer 2008: www.google.co.uk/url?sa=t&rct=j&q=&esrc=s&source=web&cd=2&cad=rja&ved=0CDoQFjAB&url=http%3A%2F%2Fwww.ons.gov.uk%2Fons%2Frel%2Fpopulation-trends-rd%2Fpopulation-trends%2Fno--132--summer-2008%2Fage-differences-at-marriage-and-divorce.pdf&ei=ros0UabTCOas0QXTk4HYAw&usg=AFQjCNGwwRpP0ROXpJ_Cg-nu3aH9yPTyHw&bvm=bv.43148975,d.d2k
Press team contacts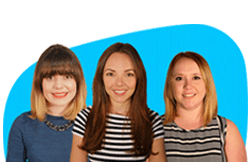 For more information, please contact our press team.
Email: pressoffice@confused.com
If your enquiry is time-critical, please write "URGENT" in your email subject line. If you would like a ring-back, please include your telephone number.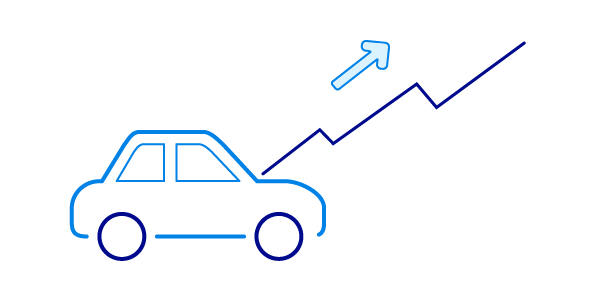 The most comprehensive analysis of car insurance premiums in the UK – compiled by motoring experts just for you! How much will you be paying?
SEE TRENDS