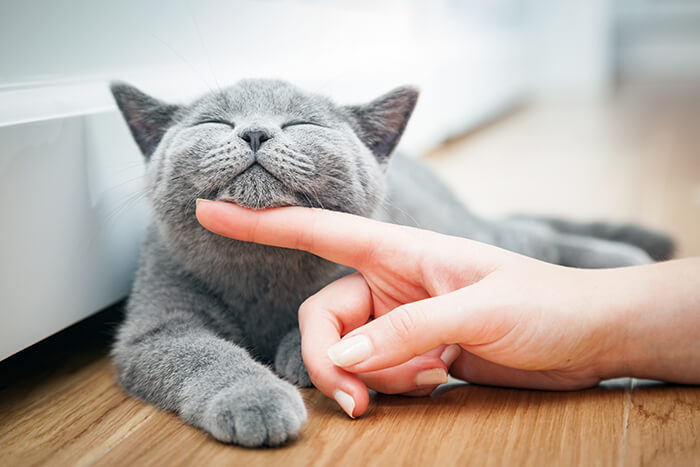 Confused about lifetime pet insurance? Unsure what it covers and costs? Or wondering if it's the best choice for your pet?
Read on for everything you need to know – from the basics of what's included to the pros and cons to consider – and make a clearer choice for your pet, and your pocket.
What is lifetime pet insurance?
Lifetime pet insurance is the most thorough type of pet insurance – and can help cover vet bills for both accidents or illnesses up to a set amount each year.
So, for illnesses that require treatment over long periods, like arthritis, you'll get a set amount of cover for that condition each and every time you renew. Most policies are renewed every 12 months.
If you hit the cover limit for that condition during the policy period, which is usually a year, your policy won't cover any more treatment costs until you renew.
What makes lifetime pet insurance different?
Other types of pet cover will only pay out for treatment once - usually up to a certain limit, or over a set period (or both!). But lifetime pet insurance begins again each time you renew.
It's the same for each accident or illness your pet suffers too. So, you'll get one treatment limit for your pet's arthritis and another, say, for a stomach condition your pet has – both of which will begin again when you renew the policy.
And this is where lifetime pet insurance stands out. Most other types of insurance will only cover one condition once – usually up to a set limit or during a set time frame. But with lifetime pet insurance, you're covered again and again.
Lifetime pet insurance – the key points:
Covers accident and illness treatment

A set amount is given to cover each illness or accident

If this limit is hit, it'll reset when you renew – but won't help with treatment costs until the renewal period
What does lifetime pet insurance cover?
Most policies will usually include cover for:
Vet fees: helping you with treatment costs for accidents and illnesses your pet suffers.
Kennel fees: some policies will cover boarding fees if you're taken into hospital and need someone to care for your pet.
Liability cover: if your dog injures someone or damages something, lifetime pet insurance could cover you for costs that you're found to be liable for.
Dental cover: pet insurance usually won't cover dental work, but if your pet needs work done on its teeth as the result of an injury or illness, lifetime pet insurance could cover this too.
Recovery: if your pet goes missing, lifetime pet insurance could help you with the costs of finding it – whether that be with helping with a reward or covering the costs of finding your pet (think posters and advertisements).
Cost of your pet: if your pet passes away due to an illness or injury, lifetime pet cover could give you back the price you paid for them. There's usually an age limit on this, so it's worth checking before you take out a policy.
Euthanasia, cremation and burial: making a tough time that little bit easier, lifetime pet insurance could also help cover the cost to put your pet down or help with cremation or burial fees.
Lifetime pet insurance – what is it good for?
While it's a good fit for any pet owner, it's a uniquely strong choice if you have pedigree pets. That's because they're more likely to suffer from hereditary conditions like breathing difficulties, for example, that require ongoing care.
And as the treatment cover for each condition renews when you renew, this makes it a perfect fit for a pet who may need lengthy treatment.
But it can be equally useful for crossbreeds too. It's a sad fact that any pet can develop a lengthy illness – which can all too quickly turn into a costly one.
If you're unsure if you can cover the costs of ongoing treatment, then pet insurance could be a smart move for you – whether your pet is a pedigree or not.
How much is lifetime pet insurance?
Lifetime pet insurance can start from as little as £4.68 a month*.
There's a few things that can influence the cost of pet insurance, though.
The main factors that affect the price are:
The breed of your pet: different breeds are prone to different illnesses. French bulldogs may have breathing difficulties, for instance, and German shepherds can suffer with hip problems. An increased likelihood of your pet developing these issues can drive up your premiums.
Age of your pet: the older your pet, the more you're likely to pay to insure them. Insuring them early can ensure they're covered from the off and will be cheaper than insuring them later on.
Where you live: vet fees can be higher in certain areas than others. See our pet insurance page for a rundown of the average costs of insurance in your area.
Your excess: the higher the excess you can afford, the cheaper your premiums will be. Find a balance that works for you and your pet.
Will lifetime pet insurance cover pre-existing conditions?
Most insurers will not cover pre-existing conditions, and this is typically true for lifetime pet insurance too.
But cover does exist. Our partner, Scratch & Patch, offers pre-existing conditions cover, to help you out with an already-sick pet. Simply select this option when you're getting a dog or cat insurance quote.
Or find out more about pet insurance for pre-existing conditions.
How to save money on lifetime pet insurance
If you've decided it's the right cover for you, the next step is getting the best deal for you.
There's a few things you can do to reduce the costs and get the cover you need at a price that suits you.
Compare: shopping around is a quick way to find the best lifetime pet cover deal for you. Get a quote to find the best deals available.
Keep your pet healthy not only is a healthy pet a happier pet, but it's much less likely to fall sick – meaning you're less likely to claim. The benefit? Lower insurance premiums for you. Win win.
Think about excess: the higher the excess you can afford to pay, the lower your premiums should be. Try to find a balance that works for you, but that doesn't leave you struggling if your pet falls sick.
Try multi-pet insurance: covering more than one pet? Cover them under the same multi-pet insurance policy and you could save money doing so, getting your pets the same level of cover while slashing your premiums.
*Price per month for lifetime cover based on a moggie, aged 2, no known medical conditions, neutered, up to date with vaccinations, microchipped and based in the SA15 2DB postcode region. Prices correct on 15/02/2021 on Confused.com