Nine things to consider when buying your home insurance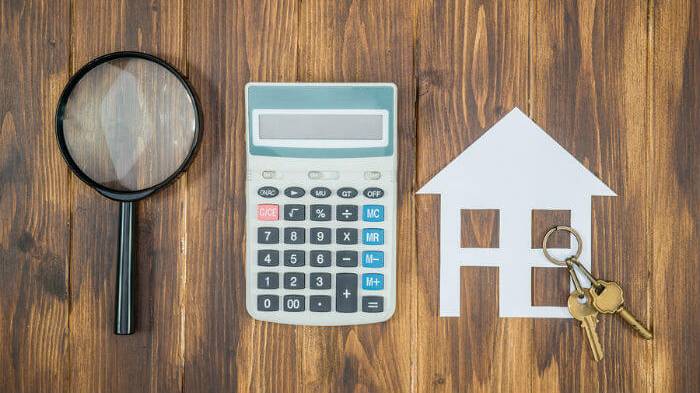 Price isn't the only factor to consider when buying home insurance. There are many areas where specific levels of cover might be important to you.
Whether you're moving home or simply want to renew your policy, there's a lot to consider when it comes to protecting your home and possessions.
READ MORE: Buying your first house
1. The building & rebuilding
If you're a homeowner, then you're going to need buildings insurance. It's there to give you some financial protection should something terrible happen to your home, such as a fire or falling tree.
When you choose your buildings insurance you'll need to estimate the rebuild cost of your home, which can be easy to overestimate.
The rebuild cost is just for the physical house (bricks & mortar), not the land it sits on which you'd have paid handsomely for when buying your home as well as the cost of the house.
READ MORE: How to calculate the rebuild cost of your home
2. The contents of your home
You'll need to start off by working out how much home contents insurance you need.
The best way to estimate the value of your contents is to do an inventory, room by room. Our contents calculator can help you work this out.
Make sure you don't underestimate how much your possessions are worth as you could end up out of pocket should you need to make a claim.
For example, you might estimate your possessions are worth £30,000 but the total is really £40,000.
If you then make a claim for £4,000 of stolen possessions - a tenth of the sum you should be insured for - the insurer is entitled to pay just £3,000 - a tenth of the sum you were actually insured for.
READ MORE: What is contents insurance?
3. Accidental damage
You're normally covered for accidental damage to buildings under a basic policy if for example, someone crashed a car into your home, or if you damaged drains or pipes around your property.
The same goes for any damage that is accidentally caused to glass and bathroom fittings.
If that isn't enough, you can always pay extra to have a greater level of accidental damage cover on your policy.
You're usually covered under basic policies for accidental damage to contents too, including home entertainment equipment, computers, mirrors and glass.
Watch out for the exclusions though as damage caused while cleaning, maintaining or repairing is often excluded.
However, some insurance companies won't cover accidental damage as standard, in which case you may need to add this onto your policy as an extra.
READ MORE: Accidental damage explained
4. Valuable items
If you have specific valuable items such as watches, cameras, jewellery, sports equipment etc. Make sure the valuable items cover is high enough to cover it all.
You should be able to list these individually on your insurance by naming them and their value, and whether they're to be covered just within the home, or also when you're away (like an engagement ring).
Also ensure that the single-item limit will cover your most expensive possession, such as an expensive piece of jewellery. Single item limits can often stop at £1,500 unless you specify otherwise.
Ensure you include musical instruments when setting your valuable items cover. If it's particularly valuable you might need a special valuation.
READ MORE: High value listed items
5. Excess
Generally, a higher insurance excess can knock pounds off your premium. This is useful if you don't need to claim for low amounts, as doing so is likely to increase the cost of your insurance in future.
Escape of water is a common claim, but the excess is not always the same as in the main section of your policy. So double check and ensure your excess for this is affordable.
READ MORE: Compulsory and voluntary excess explained
6. Away from home cover
Away from home cover can be handy if you take your personal belongings outside the house.
It usually comes as an add-on to your contents policy and will protect your possessions like phone, laptop, tablets and even watches and jewellery when you're out and about.
If your children are away at university or college, some insurers might let you add their possessions to your own policy instead of taking out a separate student contents insurance.
READ MORE: Adding bicycle insurance to your home insurance policy
7. Keys, gardens and frozen food
You might want to check if you're covered for loss of keys or theft of keys and the cost of replacing the locks. Also check to see if the insurance company have a limit on how much you can claim for this.
Buildings insurance usually covers outbuildings and garages, but don't forget to check how much contents cover you have for things you keep in them.
If you store large amounts of food in your fridge or freezer that you couldn't easily afford to replace, it's worth making sure you have freezer contents cover in place.
A lot of companies won't cover you, but others offer it as standard.
READ MORE: Lock types explained
8. New-for-old
Lots of insurers will offer new-for-old cover, but not all of them. To benefit from it, ensure that your total contents limit reflects the cost of getting new items.
Most policies should increase contents cover for weddings and Christmas, due to presents in the home at these times. Check with the insurer to make sure the cover is high enough to meet your needs.
If you work from home you'll also need to check that the business equipment cover is high enough. For things like this, new-for-old could be a really important feature.
READ MORE: How to claim on your home insurance policy
9. Alternative accommodation & legal cover
Most insurers offer alternative accommodation if your building becomes uninhabitable after damage.
It's worth checking the small print to make sure the insurance company will cover you for a reasonable amount of alternative accommodation in case you can't go back to your house for a while.
Legal cover is also something that's often overlooked, but is very important.
It's there to protect you financially should something terrible happen at your home. For example, if any of the items in your home injures someone, or even the building itself (falling roof tiles, a loose step, trip hazard etc.)
Without legal cover you'd be liable to pay them any compensation and possibly their court costs (as well as your own).
Also, if you frequently have guests staying or have your home listed on sites such as AirBnB, check that your policy covers you.
If you own a bike, be sure to check that your policy covers it, as cover for bikes can vary hugely. Check you have enough cover for your bikes at home and away from home.
READ MORE: Alternative accommodation cover