Compare business electricity
Switch business electricity supplier today and save money
Get a quote
Or speak to an expert now: 0800 158 5296

Lines are open:
Mon - Fri 9am - 8pm
Sat 10am - 4pm
Sun 12pm - 4pm
Important information
The energy price cap does not affect business tariffs. The current guidance to stay with your existing energy supplier if you're a domestic energy customer does not apply to business customers.

If you're a business customer and your agreement is coming to an end or has already ended, you could secure yourself a new deal by comparing your options. Out of contract, rates are generally more expensive than those you'll be offered when signing a fixed rate contract. Get a quote to see how much you could save.
Why compare business electricity rates?
Whether you own a chain of restaurants with a load of electric ovens, or a hair salon with a few electric hair dryers, you'll know that getting a good price for your business electricity can really make a difference to your operating costs.
Business electricity works in much the same way as your electricity at home. You pick a supplier from the available tariffs to supply your business with electricity. The main difference is that business electricity is contract-based, so you're 'locked-in' to a supplier for a set amount of time - usually between one and five years.
Even if you're used to switching energy suppliers at home, you might still find the business electricity switching process a little confusing.
We work with our business electricity partner Bionic, to offer you our best electricity deals for your business. Together we're here to outline everything you need to know about comparing and switching business electricity deals, and to guide you through the process.
How does switching business electricity rates work?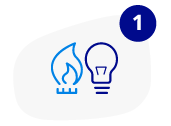 Tell us about your business
Fill in the online form or call directly to discuss your business electricity needs.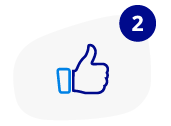 Pick the best energy deal
See a range of business electricity prices and pick the deal that's best for you.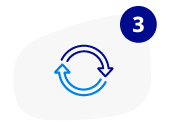 We manage the switch for you
The switch takes around six weeks and won't get in the way of your current electricity usage.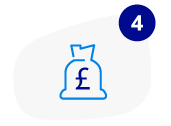 Save money by switching
Boost your bottom line with savings on your monthly business electricity bill.
Hot topics for business energy
We explain the different types of business energy meter, and help you work out if your meters are the best fit for your business.
Monitoring devices tell you how much energy your business uses and when. But which is best for your business?
We explore business energy VAT rates. Certain businesses are exempt or qualify for the lower rate. Find out if your business is one of them.
Deemed tariffs are bad news for your business. Every day you spend on them costs you money. The good news is we can help you get off them.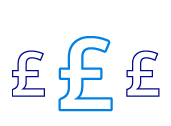 Useful information
You might also be interested in the following:
Confused.com business gas and electricity comparison services provided by Bionic Limited - Registered in England & Wales Registered No: 05949018. Registered company address: 4th Floor, The Minster Building, Great Tower Street London, London, EC3R 7AG