Why compare business electricity rates?
Whether you own a chain of restaurants with a load of electric ovens, or a hair salon with a few electric hair dryers, you'll know that getting a good price for your business electricity can really make a difference to your operating costs.
Business electricity works in much the same way as your electricity at home. You pick a supplier from the available tariffs to supply your business with electricity. The main difference is that business electricity is contract-based, so you're 'locked-in' to a supplier for a set amount of time - usually between one and five years.
Even if you're used to switching energy suppliers at home, you might still find the business electricity switching process a little confusing.
We've partnered with Bionic to find our best electricity deals for your business. We're here to outline everything you need to know about comparing and switching business electricity deals, and to guide you through the process.
How does switching business electricity rates work?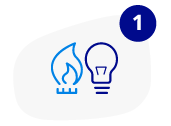 Tell us about your business
Fill in the online form or call directly to discuss your business electricity needs.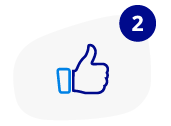 Pick the best energy deal
See a range of business electricity prices and pick the deal that's best for you.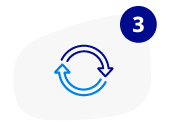 We manage the switch for you
The switch takes around six weeks and won't get in the way of your current electricity usage.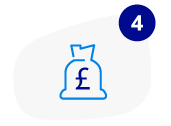 Save money by switching
Boost your bottom line with savings on your monthly business electricity bill.
There are two main reasons to consider switching your business electricity supplier.
Firstly, price. It's easy to pay over the odds for business energy. Even if you run a relatively small operation, paying a higher rate can add considerably to your overheads. Switching to a better deal is a quick and easy way to make savings on your energy bills. It could also help to keep things running by keeping your costs under control.
Secondly, you might want to switch to a supplier who offers better customer support if you have complicated energy needs. For example, you might need a detailed type of fixed or flexible tariff that suits your specific business better. Or you might just have had a bad experience with your current business electricity supplier.
Give our partner Bionic a call on 0800 158 5296 or request a quote to discuss exactly what you need from your next energy contract.
Each individual business has different energy needs, and every commercial electricity contract is designed to meet these unique demands. So it's hard to say exactly how much your business could save.
How much you pay, and how much you can save by switching, all depends on the size of your company, the size of its premises, the number of employees, and its overall energy efficiency.
Why not get a business electricity quote with us now to find out exactly how much you could save?
To start the switching process, you'll need to compare business electricity prices – a quick call to our partner Bionic's business energy team is all it takes. You'll answer a few questions on your business and its electricity use, so we can find a deal to suit the needs and budget of your business.
The more accurate your answers, the more accurate our quotes will be. Try to dig out a recent bill and have the following information at your fingertips:
The name of your current electricity supplier

The name of your tariff, and its end date

Your supply type

How much electricity your business uses

The MPAN number from your electricity meter (this might be on your bill).
We'll then show you a selection of tariffs from a range of providers, then all you need to do is pick the most suitable option. We'll get the switch in motion and your new electricity supplier will organise the switch with your existing supplier.
The switch should take around six weeks. There'll be no disruption to your electricity supply, not even on the day of the switch.
Your electricity will still enter your workplace via the existing cables, it's just the company supplying it that changes.
Once you've made the switch, you'll need to take an electricity meter reading on the day of the switchover, so your old supplier can issue your final bill.
We've partnered with Bionic to find our best business electricity deals for your business. Call now on 0800 158 5296, or enter your details to schedule a call back when it's a good time for you.
Then one of the energy experts will ask a few questions to understand your business and find you our best commercial electricity deal.
You can leave the rest to us. We'll take care of the switch and you'll be saving money in no time.
Switching to a better deal really is simple, especially with Bionic's business energy team on hand to take out all the hassle.
But there are a few more things you need to know before you compare business electricity suppliers, such as:
You can't compare business electricity prices until your existing energy deal has entered its 'renewal window'. This is usually between one and six months before your deal's end date. Your supplier will get in touch with the offer of a new deal during this window, and that's when you should run a comparison to find a better deal

Your company is likely to be subject to a credit check

If you have a current supplier you'll need to give them notice. If you don't, you could be rolled over to a standard contract which is typically more expensive

If you're in debt with your current supplier, you could be refused to switch until that debt is cleared (unless you're on a deemed tariff)

If you have a large business, you can install commercial energy meters that update every 30 minutes, instead of every hour. Or you can choose multiple meters which report your energy more accurately

You'll need multiple meters if you run a business across more than one site. It may save time and money to consolidate your electricity supply into a single, multi-site package, with one supplier and one renewal date.
For further information about business energy, have a look at our business energy guides.
Getting Confused.com's partner Bionic, who are business energy experts, on board takes all the hassle out of switching.
Just give us a few details about your business and its electricity usage and we'll search the market to find the best deal to suit your needs.
We'll search our electricity providers, including British Gas, E.ON, npower and more. You'll see all your available tariffs in one place, ranked as they should be – starting with the cheapest.
No matter how much electricity your business uses, we could help you save money - give our team a call now on 0800 158 5296 or request a quote to see how much you could save.
Hot topics for business energy
We explain the different types of business energy meter, and help you work out if your meters are the best fit for your business.
Monitoring devices tell you how much energy your business uses and when. But which is best for your business?
We explore business energy VAT rates. Certain businesses are exempt or qualify for the lower rate. Find out if your business is one of them.
Deemed tariffs are bad news for your business. Every day you spend on them costs you money. The good news is we can help you get off them.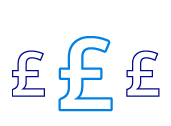 Useful information
You might also be interested in the following:
Confused.com business gas and electricity comparison services provided by Bionic Limited - Registered in England & Wales Registered No: 05949018. Registered company address: 4th Floor, The Minster Building, Great Tower Street London, London, EC3R 7AG