Breakdown kit checklist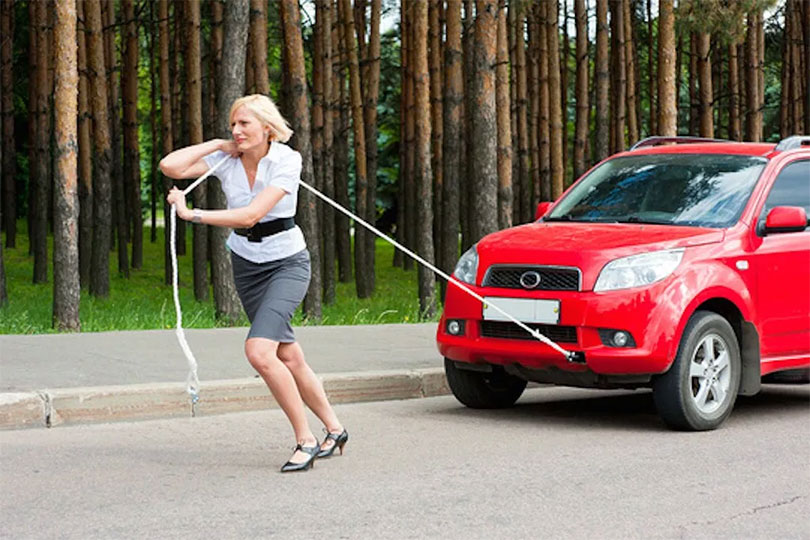 The ultimate checklist for when your car breaks down come rain or shine.
Breaking down with your car is a pain when it happens. The pain however can be reduced when you take certain precautions.
Breakdown cover is worth considering, but if the weather or traffic is really bad your knight in hi-vis armour might not get to you for a while.
That's why we've come up with this checklist to make sure you're prepared for a breakdown no matter what.
First aid kit
Even if you don't break down, a first aid kit is important to have with you for easy patching up when something happens.
Empty fuel can
If your breakdown is related to running out of fuel and you're not too far from the nearest petrol station, calling out a towing truck isn't really necessary.
Having an empty fuel can could mean you can simply top up your car enough for it to make it to the station. Pushing your car to the petrol station isn't recommended, though.
High-visibility vest
These could save your life. In bad weather, you might not be very visible, so wear one of these if you get out of your car.
It's a legal requirement in a lot of European countries, so be sure to pack one if you're on the continent.
Wind-up torch
The torch on your phone will do in a pinch, but a proper one will probably be better.
Keep spare batteries too, or get one of those torches with a wind up handle. They recharge themselves and with some models you can use the power to charge your phone too.
Warning triangle
Warning triangles are useful for any roadside breakdowns, especially in the dark. Other drivers will be able see you and it reduces the risk of collision.
Put it at least 147 feet behind your car, facing oncoming traffic.
Food and drink supplies
Bring a large bottle of water and non-perishable snacks like cereal bars, crisps and chocolate.
If it takes some time for the weather to clear or for rescue to come, you'll be glad of something to nibble on.
Blankets and spare clothes
Shroud yourself in a foil blanket if you want to keep warm - those things are the best to retain body heat. You can always keep a fabric or knitted one as well, just in case.
Some spare warm clothes wouldn't go amiss either – you never know when you'll get caught in a downpour.
Winter months
There are some additional things to add to your kit when winter is coming...
Shovel
You can actually dig yourself out of a situation if you have a good shovel. If you don't have much space in your car, you can get foldable ones.
Keep your screen wash topped up to prevent your windscreen from freezing over. You don't want to go out and scrape off ice if you can prevent it.
Snow grips for your shoes
Not an obvious one but snow grips for your shoes are an effective way to not fall over. Slide them over your shoes and you're good to go.
Scraper and de-icer
It's a legal requirement to clear your windscreen of snow and ice before you drive, so keep a scraper handy. Even better, some de-icer could do the trick without too much effort.
Abroad breakdown kit
You might be prepared for breakdowns in the UK but if you're driving in Europe, you should check the rules of the road of the country you're driving in.
There are a few things you should have with you as they are a legal requirement in most European countries:
warning triangle

GB sticker

headlamp Beam Converters

empty fuel can
But the rules differ country to country so get a full list of essentials before your journey.
Plan ahead
Before setting off, make sure you make the usual checks:
tyres

oil

fuel

coolant level
Plan your route carefully and check the traffic reports to avoid unnecessary delays.