Where can you reach the most potential buyers? How do you value it properly? And what must you do to ensure you get the best price?
Selling your van can be very confusing. Here to provide clarity is our helpful guide.
Put yourself in a buyer's shoes
The sheer number of secondhand vans for sale is not in your favour. There are all manner of sizes, shapes and colours available, so you need to accept you will be competing against hundreds of other sellers.
So before you even consider advertising your van, look at it from a buyer's viewpoint.
Does it look well cared for? Are there any signs of damage? Does the mileage seem acceptable for its age? Is the interior shabby and worn?
READ MORE: How to save on van insurance
Getting your van ready for sale
On the back of this appraisal, there's a few ways you can prepare your van for sale:
Clean the van inside and out

Repair any faults

Touch up any stone chips

Polish the dashboard and clean the windows

Hang an air-freshener
You can go the extra mile by replacing missing wheel trims and topping up your oil and water levels. At the same time check the tread on the tyres and the pressures. This will help convey the impression of a well looked-after van.
Finally, make sure the paperwork is all together, especially the MOT certificate, V5C, service book and details of any repair work carried out.
If you have a full service history, this'll count for a lot in the eyes of a potential buyer.
READ MORE: Is my van insured?
How much is it worth?
Next you need to value the vehicle, and the most effective way is to see how similar vans have been priced. Buyers will usually have a clear idea what they want and will then compare prices, so make sure yours is in the right ballpark at least.
Obviously the price you receive will depend on how you sell it – and the options are either part-exchanging it at a garage for another vehicle, or finding a private buyer. Both routes have their various pros and cons.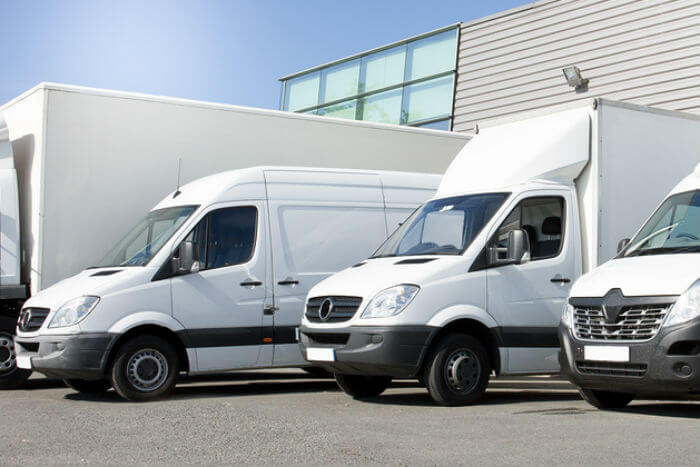 Part-exchanging is the simplest. You give the dealer your vehicle and they reduce the price of the van you want to buy accordingly. Remember though, they have to re-sell the van, so are unlikely to give you as much as you would get privately.
READ MORE: How to keep your van secure
Take care with private sales
Selling your van yourself is the best way to maximise the price, but this also comes with the hassle of sorting out the transaction. Not only will you need to pay to advertise it, but also deal with potential buyers.
Ensure you get the name, address and telephone number of potential buyers. That way you can call them back to make sure they are who they claim to be.
Here's some more tips to help keep you safe:
Meet in a public place, and take a friend with you. Also take a note of the registration number of the potential buyer

Before letting them go for a test drive, ensure they have the correct insurance to drive your van, and only hand the keys over once you're both in

If they want to buy, don't let them drive the van off until the funds have cleared. Electronic transfer is usually the quickest

Once the van is sold, you must inform the DVLA by completing the V5C and posting it to them. You also need to give section 10 of the V5C to the new owner
If you're considering purchasing your own van, why not compare van insurance deals as well?
READ MORE: Selling your vehicle safely online