Selling your car isn't an easy task. But if you decide to sell your car privately, there are a couple of things you need to keep in mind.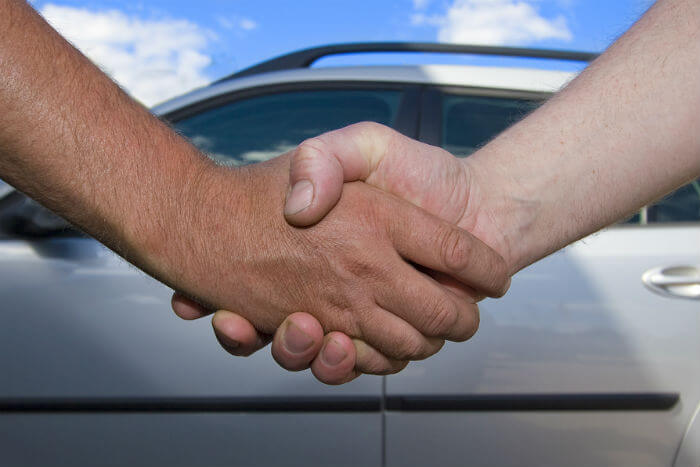 There are numerous possible routes you can take when selling a car privately: online is probably the easiest through sites such as Confused.com, but you could also use the classified ads in your local paper.
To help you get an idea of how much you should aim to sell your car for, try our free car valuation tool.
If you decide to sell a car privately, there are a few things to be mindful of first.
Already sold your car? You need let the DVLA know, find out more here.
Advertising
Getting your advert right is key to selling your car privately. Here are a few important things to note.
Don't make exaggerated claims about your car. Describe the condition of the vehicle honestly – but remember that giving it a thorough clean can make a big impression on potential buyers when they come to inspect it.
Don't set an unrealistic price. Britain's used-car market is huge, so your price has to be competitive. To get an idea compare your car with those of the same make, model, age, and with a similar number of miles on the clock.
Conversely, don't price your car too low. Remember that private buyers will expect to haggle, so have an idea about how low you'd be happy to go.
Mention any modifications. For example, installing a state-of-the-art stereo system could justify a higher price.
Stick to facts and avoid clichés. Research from used-car specialist HPI found that phrases like "genuine reason for sale" and "mint condition" deter buyers. So it's important to avoid these.
Your ad should feature things like low mileage, where you are based and how long is left on the MOT.
Include plenty of photos in your ad. It'll help attract more views, and encourage more potential buyers to take the next step and arrange a face-to-face viewing.
Be mindful of depreciation. Depreciation is the difference between the value of a car new, and when it's sold at a later date.
The older your car is, and the more miles it's driven will contribute to its depreciation, along with overall condition. But most online valuation tools will take depreciation into account.
Meeting potential buyers
If you're selling privately you need to be aware of potential fraud or theft of your vehicle, and take certain precautions.
When someone comes to view your car, don't leave them alone with it.
If you're offering test drives, some people choose to take along a friend or relative, as it may make you feel more confident.
You will also need to check your car insurance position. The buyer may have "driving other cars" cover on their policy – if so, ask to see proof.
Note that this is likely to provide third-party cover only, not fully comprehensive. Alternatively, you can extend your own motor insurance temporarily to cover other drivers by calling your insurer.
Receiving payment
If you're being paid in cash, try to carry out the transaction at a bank where you can deposit the money immediately and have the notes checked for forgeries.
Payment by electronic transfer is likely to be more convenient, but it's best not to release the vehicle until the funds are in your account, which usually takes a few days. The same goes for payments by cheque.
Ask your buyer for ID, a home address and landline phone number to be extra safe. Be wary of anyone reluctant to give you that information.
Do I need to tell the DVLA that I've sold my car?
You need to let the DVLA know you've sold your car and there's been a change of ownership.
This is especially important as it ensures you don't get landed with any fines incurred by the new owner.
You can do this through the Government website.
Your car's registration document has a tear-off portion known as section 10 or the 'new keeper supplement' (V5C/2). You should fill this out and give it to the new owner. The rest of the V5C should then be destroyed.
After this the DVLA will update the record and send you a new V5C within 3 to 5 days.
Once this process is complete any remaining vehicle tax should be paid into your account.
You should also give the buyer your vehicle's handbook and service records, and its latest MOT certificate (if it is more than three years old) or any warranty details.
You may also need to cancel your insurance or, if you're getting a new car yourself, give your provider the updated details.
First published on 16th August 2018