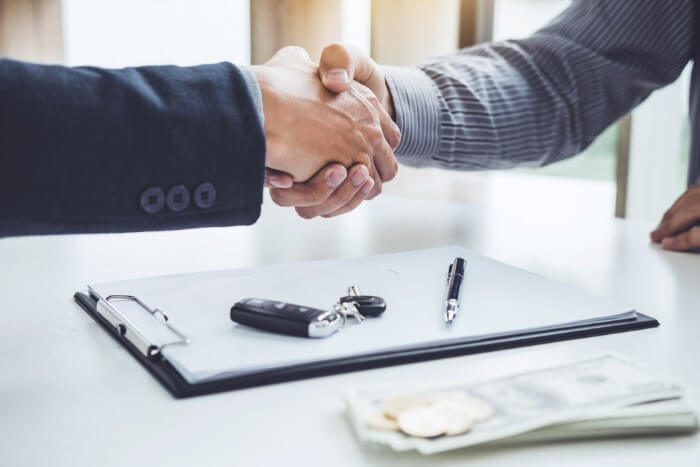 Here's how you trade in your old motor for something shiny and new.
The idea of part exchanging your car is very attractive. You drop off your old vehicle at the garage and a few minutes later drive off the forecourt in a new set of wheels.
It's quick, stress-free and means you avoid putting your car up for sale and dealing with a stream of potential buyers knocking on your door.
However, it might not always make financial sense, depending on how much you get for your car - and the cost of its replacement.
Here we take a look at the pros and cons of part exchanging.

How does part exchange work?
Put simply, you find a car you like at a dealership – and receive a discount on the price in exchange for part exchanging your existing vehicle.
The amount of 'discount' will obviously depend on what you are trading in, the car you are looking to buy, and the profit margin of the dealership.
When it works well, a part exchange can benefit all parties. The dealer gets shot of a car out of their showroom – and the buyer gets a new car pretty much straight away.
So let's look at the various pros and cons of trading in your car.
Part exchange: The pros
The main positive of selling your car to a dealer is saving time and hassle because you don't need to go through the rigmarole of finding a buyer.
This can be a painful process. As well as making sure your car is immaculate and you've taken care off any necessary repairs, you'll then need to advertise it.
You'll have to deal with inquiries over the phone – or, increasingly, via social media – and then have them turning up at your door to inspect the car.
At this point, you've still got to face the haggling! Many of us find such conversations very awkward and will jump at the chance to trade in our car instead.
Part exchange: The cons
It might be easier to part exchange your car but there are downsides. The most significant is that you're likely to get less money.
The dealer won't be willing to go above the basic trade in value…and you might be lucky to even get that amount.
For example, a private buyer may have been willing to give you, say, £4,000 for your car, while the dealer's part exchange value is only £2,500.
It isn't necessarily that they are being mercenary – although that may be the case! The fact is that the dealer will need to potentially make some money.
In many cases, the car that you trade in will be passed on to second-hand car garages around the country for a knockdown price.
Sometimes you might be able to get a bigger discount from the dealer if you are a cash buyer – or at least find out if that's the case.
READ MORE: Scrap your car and make money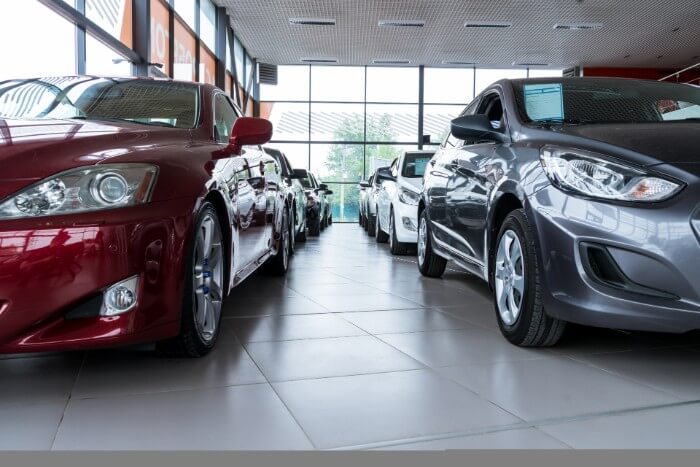 How to part exchange properly
If you are interested in part-exchanging your vehicle then you need to be prepared. Doing some work beforehand will be financially rewarding.
The first step is finding out exactly how much your car is worth. You can quickly get an online valuation that will give you a ballpark idea.
Then find out how much people are asking for similar cars. There's no shortage of online sites and social media groups with vehicles available.
Ensure you're comparing like-with-like. Different models could be worth considerably more – or less – than your car so take a look at specifications such as engine size and mileage.
It may sound obvious but make your car as attractive as possible. Give it a through deep clean – inside and out – and invest in some polish.
Look for any signs of wear and tear. Touch up any scratches, replace any broken parts and ensure it looks well maintained.
If the car is presentable and doesn't require hours spent in the repair shop, it will be more attractive to the dealer and, therefore, easier to sell.
Finally, find all the relevant paperwork. Find MOT and service records and, of course, the logbook. Having a full service history is still very appealing.
It might sound obvious, but always tell the truth when you're trying to sell your car. Claims that it always flies through its annual MOT can be checked within seconds these days.
Whether it passed or failed, the mileage recorded, and any advisories – which are pointers of potential future repairs needed - are all listed online.
READ MORE: How to avoid online car selling scams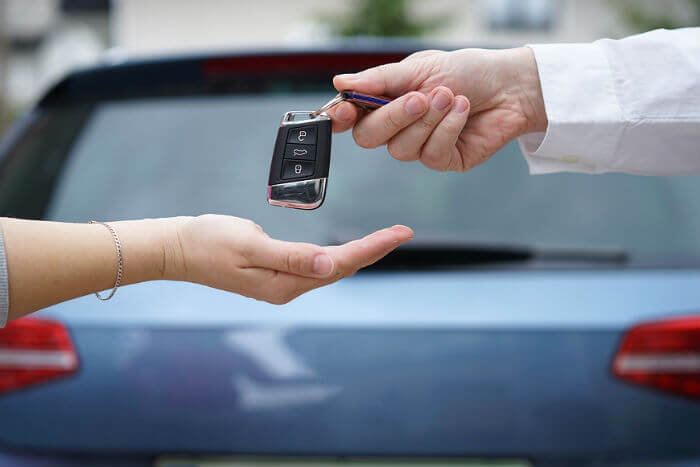 Choose your time carefully
There may be certain times of the year when your particular vehicle is more desirable – both to dealers and potential buyers.
For example, there's likely to be more interest in a convertible during the spring or summer months than in the middle of December.
Similarly, a 4x4 is more appealing in bad weather. When the snow is three inches thick on the road the benefits of a pick-up become more apparent.
Options for selling it privately
The explosion in social media has made it easier to find potential car buyers. In fact, there is no shortage of free and paid for outlets you can consider.
Take Facebook for example. This site has numerous local groups where people can list things for sale within a certain radius.
Then there are owners' clubs focusing on particular marques or models. Posting details of your vehicle in there is a cheap and effective option.
Would-be buyers are also likely to scour eBay and acknowledged leading names in this field such as Auto Trader in their search.
READ MORE: Car finance explained
Selling a car with outstanding finance
You can sell your car with finance outstanding but there are a couple of things you must do to ensure it's legal.
The first is informing the finance company and asking them for the settlement figure that they'll need from you to pay off your loan in full.
You will then have to pay the settlement figure – in addition to any early repayment fee or administration charges.
This might be a bitter pill to swallow but the chances are that paying off the finance early should actually cost you less than meeting the rest of the repayments.
READ MORE: How to sell a car with outstanding finance