UK drivers split on 2040 fuel vehicle ban - despite price rises
Confused.com weekly fuel price index reveals petrol prices are at SIX-MONTH HIGH
• Newly-launched Confused.com weekly fuel price index1 reveals petrol and diesel are up 7% (+7.6p) and 6% (+7.2p), respectively year-on-year (Sept 2016).
• Cost per litre has risen to 119.6p for petrol and 120.5p for diesel - yet 79% are unconvinced about switching to electric for their next car.
• Over 3,800 charge points across the UK4, but 60% of drivers who are unconvinced by electric say there are not enough points in their area.
• But the scale is starting to tip, as hybrid is the second most popular fuel type for new car buyers (21%), more popular than diesel (12%).
Despite rising fuel prices, UK drivers are split on government plans to ban the sale of petrol and diesel-fuelled vehicles by 2040. According to new research, over a quarter (28%) of drivers disagree with the ban, while a further 28% are positive about the proposals.
The research comes as Confused.com's newly-launched weekly fuel price index1 reveals petrol and diesel is at a six-month high, with the average cost per litre coming to 119.6p and 120.5p respectively2.
And prices have reflected an upward trend over the course of the year, with drivers paying 7.6p and 7.2p more for petrol and diesel than they were in September 2016. This is equivalent to a +7% and +6% price rise over a 12 month period2, meaning the cost of filling a tank has gone up substantially.
Petrol and diesel prices2
| | Sept 2017 (p/l) | Sept 2016 (p/l) | Annual difference (p) | Annual difference (%) |
| --- | --- | --- | --- | --- |
| Petrol | 119.6 | 112 | 7.6p | +7% |
| Diesel | 120.5 | 113.3 | 7.2p | +6% |
But despite surging fuel costs and the proposed ban on selling petrol and diesel cars, research from the driver savings site reveals almost eight in 10 (79%) motorists are not convinced about buying an electric car as their next vehicle. This is even though it is widely acknowledged electric-powered cars are far cheaper to run than their fossil-fuelled predecessors. This is also despite a wave of car companies, such as Volvo, Uber and Jaguar, announcing they will be adopting the electric approach as early as 2019 – much sooner than the 2040 deadline.
The biggest concern among drivers is that there are not enough places to charge their car in their local area (60%), even though there are over 3,800 electric charge points across the UK4. Other high-ranking concerns include worries about how long the power will last (56%), length of charging times (50%) and expensive upfront costs (54%). A further two in five (41%) are holding on until the technology improves.
But it seems that for those who disagree with the ban on selling new petrol and diesel vehicles, their reasoning is not necessarily because they oppose electric cars per se. While two in five (42%) openly admit their dislike for electric vehicles, many more seem to object to having restrictions imposed upon them by government. Almost seven in 10 (65%) claim they should be able to buy whichever fuel type they want. And some drivers simply don't believe the ban will benefit the environment (40%) or improve air quality (33%).
On the other hand, those who are in favour of the ban are more positive about the environmental (87%) and air quality (80%) benefits. While almost six in 10 (58%) actually think it will have the desired effect and encourage people to start adopting electric vehicles.
While drivers have their reasons for holding off on an electric car purchase, they're paying the price as fuel becomes more expensive over time. To fill the tank of your average medium-sized car (57 litres), drivers can now expect to pay £68.17 for petrol and £68.69 for diesel3. This is £4.33 and £4.113 pricier than it was a year ago (September 2016), and this rising expense certainly adds up over time and makes a significant dent in drivers' annual fuel bill.
Drivers' reticence to adopt electric vehicles is even more surprising given that the price of fuel is their biggest motoring cost concern (32%), with more than six in 10 (64%) revealing they spend more on their monthly fuel bill than they do on car insurance. However, even though some are showing reluctance towards new fuel types, the scales may be starting to tip. The majority of motorists say they would opt for a petrol-powered car as their next vehicle (43%), but hybrids come in at second place (21%) and are now more popular than diesel. In fact, diesel cars are the preferred fuel choice among just over one in 10 (12%) drivers. However, electric vehicles are still the least popular, with only 7% saying they'd be most likely to choose this fuel type.
| Fuel type | Most likely to purchase |
| --- | --- |
| Petrol | 43% |
| Hybrid | 21% |
| Diesel | 12% |
| Electric | 7% |
It's clear the proposed ban on selling new diesel and petrol vehicles has had a mixed reception from motorists, but few seem to be in favour of more drastic rules. Six in 10 (59%) drivers think it will take a long time for all motorists to adopt electric cars, especially if the ban is only imposed on the sale of new vehicles. But just one in seven (16%) think that the ban should be extended to include used cars. And less than 10% (9%) think all drivers should be forced to purchase an electric vehicle as their next car.
Amanda Stretton, motoring editor at Confused.com, says: "The 2040 ban on selling petrol and diesel vehicles certainly has drivers divided. We expect many are still unconvinced about going electric because it sounds like it's such a long way off. But it could come around much sooner as major manufacturers start to commit to electric as early as 2019.
"Drivers could be missing a trick by not switching to new fuel types. Diesel and petrol prices are continuing to show an upward curve, impacted in the short term by events such as Storm Harvey and the rising cost in the price per barrel.
"Unfortunately motorists will see this reflected in the extra pounds they will need to fork out to fill up their tanks. Drivers should keep an eye on the cost of fuel in their local area and find the cheapest place to fill up using Confused.com's petrol prices tool."
-Ends-
Notes to editors
Unless otherwise stated, all figures taken from omnibus research carried out by One Poll on behalf of Confused.com. This was an online poll of 2,000 UK adults who drive regularly. The research was conducted between 8th September 2017 and 12th September 2017.

1. Confused.com's weekly fuel price index is a comprehensive guide to fuel prices across the UK. Prices are obtained from 83% of fuel stations nationwide. Data provided by Experian. Data correct as of 15th September 2017.
2. See table titled 'Petrol prices and diesel prices as of September 15th 2017'.
3. Calculation: price of fuel per litre x tank size. Based on a medium-sized fuel tank of 57 litres.
4. Office for Low Emission Vehicles: https://data.gov.uk/dataset/national-charge-point-registry/resource/62c3048d-4dac-4c0f-aea0-36c4b5e4e73b
Media information
For more information, contact our media team - pressoffice@confused.com
If your enquiry is time-critical, please write 'URGENT' in your email subject line.
If you would like a ring-back, please remember to include your telephone number.
Confused.com media team
About Confused.com
Launched in 2002, Confused.com was the UK's first digital marketplace for car insurance and is one of the leading brands in the sector, generating over one million quotes per month. It has expanded its range of comparison products over the years to include home insurance, van insurance, motorcycle insurance, and car finance comparison, as well as a number of tools designed to save consumers money.
Confused.com is not a supplier, insurance company or broker. It provides an objective and unbiased service. By using cutting-edge technology, it has developed a series of intelligent web-based solutions that evaluate a number of risk factors to help customers with their decision-making, subsequently finding them great deals on a wide-range of insurance products, financial services, utilities and more. Confused.com's service is based on the most up-to-date information provided by UK suppliers and industry regulators.
Press team contacts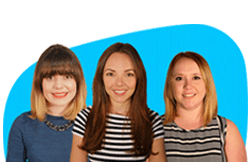 For more information, please contact our press team.
Email: pressoffice@confused.com
If your enquiry is time-critical, please write "URGENT" in your email subject line. If you would like a ring-back, please include your telephone number.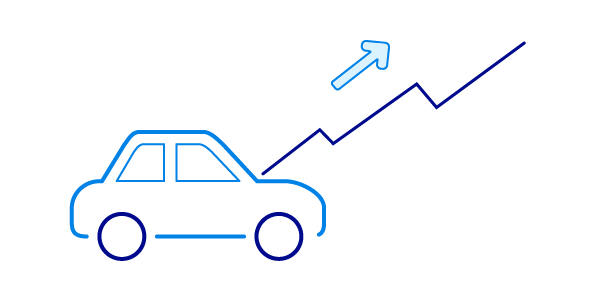 The most comprehensive analysis of car insurance premiums in the UK – compiled by motoring experts just for you! How much will you be paying?
SEE TRENDS