Need a cash injection? A small loan could be a good option.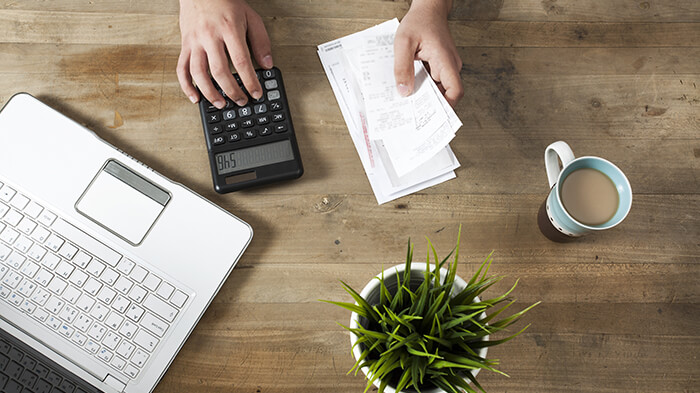 Five things you need to know about small loans:
Usually they're between £500 to a few thousand
Once your application is approved, the money goes straight into your account
Small loans usually have high interest rates
Lenders consider your credit report and credit rating before you apply
If your application is turned down it could impact your credit rating.
What is a small loan?
You could use a small loan to cover any unexpected costs, for example a vet bill or emergency repairs. But they should only really be used as a last resort.
Lenders class a small loan as any amount between roughly £500 to a few thousand. But this varies between lenders.
Small loans are normally unsecured personal loans, which means they aren't secured against a high value item like a house or a car.
Once you've received the loan, you will have to pay back its value in monthly instalments. If you don't, you could go to court and it will affect what you can borrow in the future.
Typically, small loans come with higher interest rates, but you can shop around to try and get a good deal.
READ MORE: Unsecured loans versus secured loans
How do small loans work?
Quite simply, you find a bank or lender and make an application. If your application is approved, then the money should go straight into your account. This varies between lenders though.
When you apply, they'll look at your application, your credit score, and your credit report.
Your credit score tells lenders how successful you are at borrowing money and paying it back. Usually, the higher your credit score the better.
Your credit report tells lenders about your borrowing history. For example, what loans you've paid off or are still paying.
If your credit history isn't great, then you might face higher interest rates, or they'll refuse your application.
Our advice is to use an eligibility checker. This will tell you what loans you may be able to get before you apply and reduces the risk of your application being refused.
You'll usually find an eligibility checker on your bank or lender's website.
Will taking out a small loan affect my credit score?
This depends on a few things. If your application is rejected, it could have a negative effect on your credit score. Again, using an eligibility checker will help with this.
Any kind of borrowing shows up on your credit report, and your credit report has a bearing on your credit score.
So, for example, if you take out a lot of small loans over a short period a lender may think you can't manage your money. And possibly be reluctant to lend to you.
How do I apply for a small loan?
As we touched on above, you should consider whether you need the loan before you apply. Could you use alternatives?
A 0% interest credit card may be a good option if the amount you're borrowing is quite low. You won't have to pay interest on these credit cards during the 0% interest period.
After around 6-12 months you may have to start paying interest, so make sure you can afford the payments.
Using a chunk of your hard-earned savings might be daunting, but it could be worth it to avoid the interest charge.
The other obvious benefit of using your savings is that you're not under pressure to make monthly repayments.
How's your credit rating? Could you improve it before you apply? If it's looking worse for wear, why not try our tips to improve it?
If a small loan is the best option for you, approach your bank or lender to see what they can offer you. You could even try comparing loans to see if any lenders are offering a lower interest rate.
Once you apply, your lender will look at your credit report and see if you're eligible. All being well, the money should appear in your account soon after your application is approved.