Need to cover an unexpected bill? Short-term loans are one way of getting quick cash, but beware.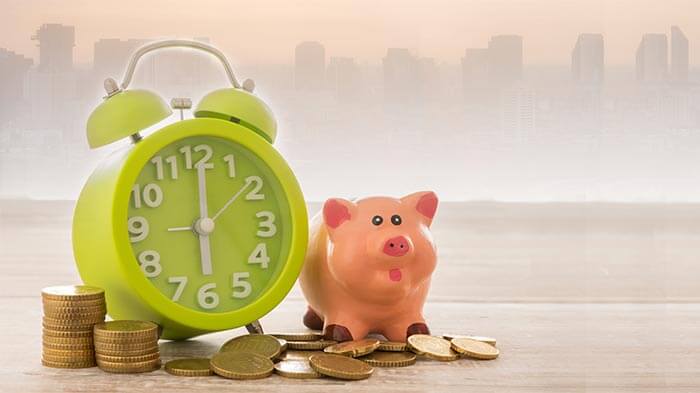 If you need to borrow some cash to tide you over, you might consider a short-term loan.
But you should approach any kind of short-term borrowing with a degree of caution.
Let's take a look at how short-term loans work and whether there are other options out there for you.
What is a short-term loan?
Short-term loans are a way to borrow money with a shorter repayment term.
The personal loans that we compare tend to last between one and five years. By comparison, short-term loans tend to run for less than a year.
Because the length of the loan is shorter than with a personal loan, the amount that you're able to borrow may be smaller too.
With the personal loans we compare, you could expect to borrow between £1,000 and £50,000. With a short-term loan, you're usually looking at numbers under £1,000.
Why would I take out a short-term loan?
Your reasons are your own, but here are some examples of when you might consider a short-term loan:
You need to cover urgent or unexpected bills
You've not been paid on time and need to cover rent
You need some cash for Christmas presents before payday.
How can I get a short-term loan quickly?
In the examples listed above, the common theme was that you'd need the cash quickly.
Short-term loans tend to be unsecured. That means there's no collateral to act as security, like your car or your home.
This usually makes the process quicker, so you could get a decision faster than with a secured loan.
What's the difference between a short-term loan and a payday loan?
As the name implies, payday loans are designed to tide you over until your next payday.
This means that payday loans are an extremely short form of short-term loans, usually lasting 30 days or less.
Because of this, interest rates on payday loans could be much higher than with short-term loans.
If you're thinking of getting a payday loan because you're in some financial difficulty, be extra careful.
Given the high interest rates, any other financial setbacks could mean you miss your repayments, which may be expensive.
Before you go down the route of payday loans, it's worth getting independent advice. The Money Advice Service has an online tool to help you deal with debt.
Will a short-term loan impact my credit rating?
Like with most loans, lenders tend to run hard credit checks when you apply for a short-term loan.
This shows up on your credit history and, if you've made multiple applications, could have a negative impact on your credit score.
This in turn could harm your chances of borrowing in the future as the lender might see you as a bigger risk.
What do I need to apply for a short-term loan?
The specifics may vary between lenders, but these are some general requirements for when you want to borrow money. You'll usually need:
To be over 18 years of age
To be a UK resident
Your current address
Any previous addresses from the last four years
Details of your annual income and outgoings.
Can I get a short-term loan with bad credit?
One of the reasons you're after a short-term loan could be that you're having difficulty borrowing money elsewhere.
A bad credit rating could affect how likely you are to be accepted or how high your interest rates are.
There are lenders who specialise in bad credit loans, but your options might be limited.
If you're able to, it could be worth trying to improve your credit score before applying for a loan.
What are the alternatives to a short-term loan?
If you're in a bit of a financial bind, you might not need to resort to a short-term loan.
Here are some alternatives:
Budgeting loans
If you need cash to cover an unexpected bill, you might be able to apply for a budgeting loan from the government.
Budgeting loans are interest free, but you need to be on certain benefits to be eligible.
A 0% credit card
Getting a credit card is something that needs some thought before you jump in, especially if you're having financial difficulties.
But if you get a credit card with a lower interest rate than a short-term loan, the repayment may not sting as much.
And a credit card with a 0% interest rate could mean you don't get stung at all, so long as you make the monthly payments.
Authorised overdrafts
Get in touch with your bank and ask for more information on arranging an overdraft. This lets you go into the red a little in your bank account.
An overdraft is another type of loan, so you should be aware that there are likely to be fees and interest on anything you borrow.
But these interest rates could still be lower than what a short-term loan may offer.
Some banks may offer 0% overdrafts, so it's worth looking around for one that suits you.
Personal loan
Depending on how short you want your short-term loan to be, it might be worth considering a standard personal loan.
With the personal loans you can compare with us, the minimum term is a year.
So, you could compare loans based on that and see how the repayments compare to short-term loan providers. A secured loan could also be an option but this type of loan requires collateral such as your house.