A quick bit of cash for unexpected costs.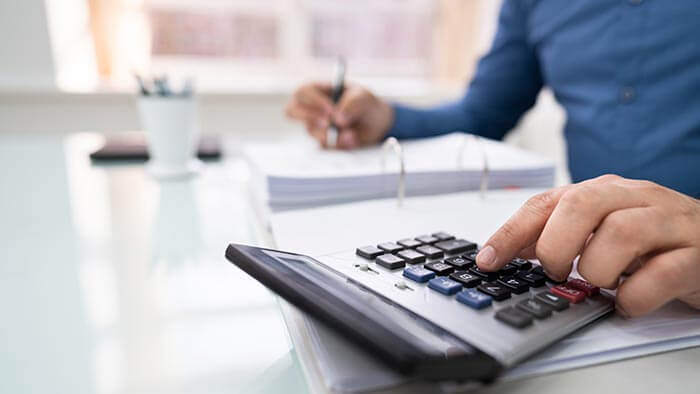 Not all surprises are nice ones.
Like when the washing machine breaks down and you suddenly have to buy a new one.
Or when you're asked to pay a month's rent in advance but you don't have enough saved up.
In times like these, some extra cash could be really useful. It might be tempting to turn to a payday loan company, as you could get the money quickly.
But this isn't necessarily a good idea. You'll probably end up paying over the odds, as payday loans tend to come with a high rate of interest.
That's why it's worth taking a look at your other options. A Budgeting Loan or Budgeting Advance from the Social Fund could be the answer. Let's take a look.
Budgeting Loans are a government-led initiative. If you're looking for an unsecured personal loan, this is where we could help.
What is a Budgeting Loan?
If you're on a low income, a Budgeting Loan lets you borrow £100 or more to help pay for something essential, like:
Clothes and shoes
Rent in advance
The cost of moving house
Improving or looking after your home
Travel within the UK
Travel costs for getting to a new job
Maternity costs
Funeral costs
Repaying another loan.
How much could I borrow?
You could borrow up to £348 if you're single, or £464 if you have a partner. And if you or your partner claim Child Benefit, you could borrow up to £812.
The minimum you can borrow is £100.
How much you could get will depend on your individual circumstances. Like whether you can pay the loan back easily and whether you already have some money saved up.
Am I eligible?
You can apply for a Budgeting Loan if you've been getting any of the following benefits for the past six months or more:
Income Support
Income-based Jobseeker's Allowance
Income-related Employment and Support Allowance
Pension Credit.
If you're claiming Universal Credit, you can apply for a Budgeting Advance instead, which is similar.
How do I pay it back?
There's no interest on a Budgeting Loan, so you just have to pay back what you borrowed.
The repayments will be automatically taken from your benefits. They're based on your income and how much you can afford to repay each week.
The Social Fund will let you know how much your weekly repayments will be before you take out a loan.
You normally have to pay back the money you've borrowed within two years. If you stop getting benefits in that time, you'll have to pay the loan back a different way.
How do I apply for a Budgeting Loan?
You can apply online at GOV.UK
Or you can fill in the application form SF500. The Social Fund can send you a copy – you can call them on 0800 169 0140.
You could also ask for an application form at your local Jobcentre Plus – or Jobs and Benefits Office in Northern Ireland.
If your application is successful, you'll get a letter telling you so. This should be within 20 working days if you apply online, or 25 working days if you apply by post.
If you're happy to go ahead with the loan, you then have to sign page 4 of the letter and return it in the pre-paid envelope.
Your loan should then be paid into your account within 21 working days.