The average cost of a funeral tends to increase year after year. So, it makes sense to think ahead to ensure your family doesn't face an extra financial burden when you die. But are prepaid funeral plans a good idea?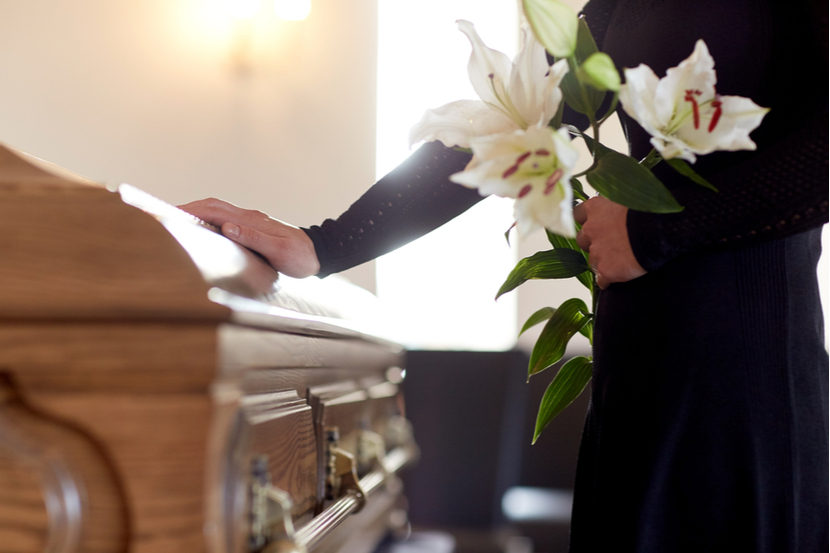 What is a funeral plan?
A prepaid funeral plan is a financial product that allows you to set money aside for your funeral. It also lets you make decisions about how your loved ones to conduct the funeral.
How do funeral plans work?
You can either pay a one-off lump sum up front or monthly instalments, usually over a period of up to 10 years. If you need it, there are longer payment periods available with some providers.
The funeral plan provider – typically a financial company or a funeral director – offers to deliver a certain level of service in return for the money you pay. This means that prepaid plans could be a way of protecting your family against future rises in funeral costs.
Funeral plans could be seen by some as an alternative to buying life insurance. Many people get life insurance policies so that their families get a lump sum on their death to cover funeral expenses.
Start a life insurance quote
What are the pros and cons of prepaid funeral plans?
Benefits of prepaid funeral plans include:
Most or all of the cost of your funeral should be covered in advance. This could help ensure that your family members don't face an extra burden at what is likely to be a difficult time.
You set out how you want your funeral to be conducted so that the ceremony is entirely in accordance with your wishes.
Funeral plans could help protect against inflation. Most plans ask you to pay a certain amount to cover costs such as a coffin, limousines for mourners and burial or cremation fees. If the cost of providing these services increases between the now and your funeral, you shouldn't have to pay extra.
The money in a funeral plan doesn't count towards your estate when it comes to calculating any inheritance tax liability.
Downsides of prepaid funeral plans include:
You might have to find a considerable sum of cash up front, or pay a monthly contribution out of your pension to cover the cost of the plan.
If you die before you pay off the funeral plan, your family might have to make up the difference.
Many funeral plans only provide for the likes of burial or cremation costs up to a certain level, say £1,000. If prices rise beyond this level, your family might have to make up the difference.
If funeral prices fall in the years ahead, you could end up paying more than the eventual cost of the funeral through the prepaid plan.
There are a number of reasons to consider taking out a prepaid funeral plan. But depending on your circumstances, you might find that alternative solutions could be more suitable.
This includes:
What isn't covered by a funeral plan?
Different funeral plans offer different levels of service, largely depending on the price you pay. This is why it's crucial to check the small print on any plan you're considering. You should also shop around among a number of providers to get a deal that's right for you.
Not all plans cover expenses such as doctors' fees, or the cost of having a minister or celebrant conduct your funeral service. And your plan might only cover a proportion of your burial or cremation costs.
Funeral notices, embalming and headstones are typically not covered by prepaid funeral plans. And your family usually still has to pay for flowers as well as catering at any wake they hold.
Are funeral plans worth it?
Whether or not a prepaid funeral plan is worth the money in strict financial terms depends on:
The price you pay for the plan
The eventual cost of your funeral
But funeral plans could be a good way of getting peace of mind by ensuring that your wishes for your funeral are set out well in advance. You also reduce the financial burden that your family could face.
And if you're particularly worried about the cost of funerals increasing sharply in the years ahead, a prepaid funeral plan could address this concern.
How much is funeral insurance?
Prepaid funeral plans typically start at around £3,000, with prices rising in line with the level of service offered. If you choose to spread your costs over many years, you might end up paying a bit extra for the privilege.
What's the new regulation around prepaid funeral plans?
From 29 July 2022, firms that provide funeral plans will be regulated by the Financial Conduct Authority (FCA), the UK's top financial watchdog.
After this date, only businesses that are registered with the FCA will be able to sell prepaid funeral plans. The regulations mean that customers have greater protections against:
If you've taken out a prepaid funeral plan before this date, you're unlikely to benefit from this protection.
Can I compare prepaid funeral plans?
Given the range of funeral plans on offer, it's definitely worth comparing funeral plans to make sure you've got the right plan for you.
As well as the overall price, consider these features when comparing funeral plans:
Is there a cap on burial or cremation costs?
Is there a mileage limit on removing the body?
Are there any cancellation fees?
Are limousines included in the plan?
What do I need to know when buying a funeral plan?
How much is the plan going to cost overall? If you're paying in instalments, you should establish how much extra (if any) you're paying compared to paying an upfront lump sum.
What am I covered for? Different plans offer different levels of service, so make sure you're happy with what you sign up for. Also make sure you understand what extra costs your family could face.
If I'm buying a plan before July 29 2022, is my provider signed up with the Funeral Planning Authority? If so you should benefit from some consumer protection before the FCA takes over.
Can I get a joint funeral plan?
Some providers offer joint prepaid funeral plans for couples. These are designed to cover the cost of one funeral, and work in a similar way to a joint life insurance policy, where the insurer usually pays out when the first of the couple die.
In this way, the surviving partner doesn't need to find extra money to pay for the funeral. It's similar in that way to a joint life insurance policy
Couples who want to take out a plan to cover the cost of both their funerals would each need to set up their own prepaid funeral plan.
Are there funeral plans for the under-50s?
While funeral plans are typically marketed at, and available to, the over-50s, some providers do allow customers to sign up at a younger age.
It's worth checking with the provider before committing to a policy, in case there are any additional exclusions due to your age.
Should I pay for a prepaid funeral plan monthly or upfront?
The decision around how you pay for your funeral plan depends on your current financial circumstances. If you choose to pay over a number of years, you're able to spread the cost – but you might be charged a certain amount of interest for doing so.
If you have sufficient spare cash at the moment, you could consider paying upfront. This means that there's no chance of you dying before the plan is fully paid off. So, your family are less likely to be put in a position where they have to make up a shortfall.
What happens if I die before the funeral plan is paid?
In many instances, the funeral plan provider asks for any shortfall to be made up out of your estate or by your surviving family members. However, some providers offer their funeral plans as a type of insurance. This means that if you die before the plan is fully paid up, the provider makes up the difference.
It's best to check with the provider beforehand so you're certain about what's expected of you.
Should I get funeral insurance or life insurance?
Whole life insurance can be seen as another option instead of taking out a funeral plan. These policies are normally available to the over-50s and offer a certain payout on your death.
The amount of life insurance cover can be set at any level. This means that, as well as covering the cost of a funeral, you could provide extra money to help your family pay any inheritance tax bills. With life insurance, you need to carry on paying monthly premiums until you die – so you could end up paying more for cover than your family ends up getting out.
Are there any alternatives to a funeral plan?
It is worth considering what other funeral options are available:
Setting up a savings account: By putting money aside every month (or as a lump sum) into a designated account, you could ensure there's enough spare cash for a funeral. But this also means that the money could be accessed by you in an emergency.
A life insurance policy could provide a higher level of cover to pay for inheritance tax bills, for example, as well as funeral costs.
If you have no plans in, your family might be able to use money in your bank account to cover the costs.