We compare lots of insurers to find you our best insurance price, but what should you look out for when you're choosing an insurer and a policy?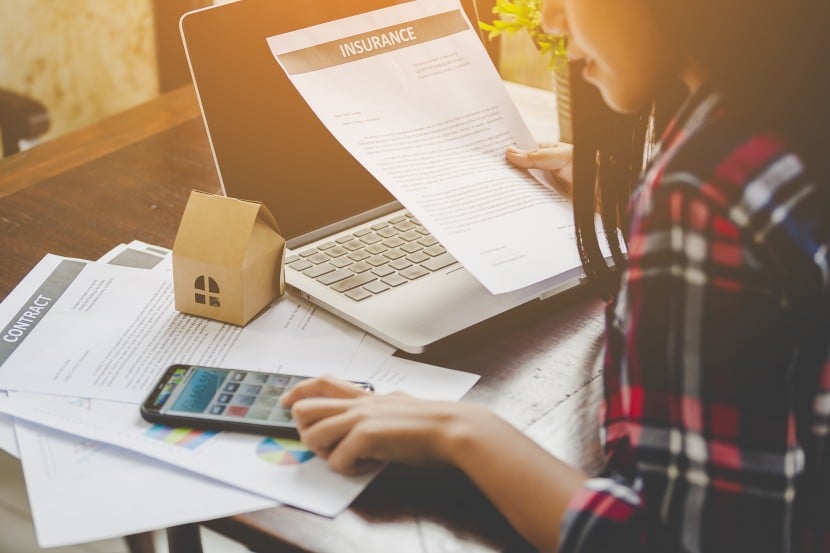 What factors should I consider when choosing an insurer and policy?
The truth is, there's no hard and fast rule for the best insurer.
It depends on your personal circumstances, the type of cover you want and how much you're willing to pay. But we've put together a list factors you could look into when you're choosing an insurer and policy:
1. Check the insurer's credentials
You should always check that the insurance company you're buying with is authorised by the Prudential Regulation Authority and regulated by the Financial Conduct Authority.
If you're buying home or car insurance through us, you'll find that the insurance companies we compare are regulated by the Financial Conduct Authority (FCA). Confused.com is FCA regulated too.
The FCA looks at new and old financial firms on the market, and makes sure these firms are meeting certain requirements. For example, making sure firms are fair to consumers and not providing misleading information.
We also do our own checks on insurers. We make sure that the firms we compare are:
You can check if a firm is FCA regulated on the FCA's financial services register. Here are some steps you could follow if you wanted to check a company:
2.Think about the type of insurance you need
You also need to think about the type of cover you need, and whether the insurer you're looking at will provide the right cover. For home, car, van and motorbike insurance there are different types of policies.
For car, van and motorbike insurance the types of policies you can buy are:
Usually you choose which type of policy you need for van and car insurance when you're getting a quote with us.
You also need to consider how you use your car, van or motorbike. Typically, you might use it for social, social and commuting or business use.
There also might be specifics that you want to consider. For example, if you have a modified car. It's worth checking that the insurer you choose can provide the correct cover for your needs.
Compare car insurance quotes
Home insurance is slightly different - it's split into two types, buildings and contents:
For a contents insurance policy you may have to declare items that are over a certain amount. It's important to be accurate when you're declaring your contents cover. our tips on how much contents insurance you need could help you work this out.
You should also consider whether you want certain items to be covered away from home. For example, if you have a bicycle you need to insure while you're out riding it. You can usually select this type of cover when you're getting a quote.
Compare home insurance quotes
Some insurers might not provide the right level of cover for certain types of building, for example listed buildings. Just like with your vehicle insurance, make sure you include these details when you're getting an insurance quote. That way you can choose an insurer that provides the right cover for your needs.
3.Think about the price of the policy
We're all trying to save some money at the moment. But you shouldn't sacrifice your level of cover for a cheaper insurance price.
And vice versa, you shouldn't be paying for a policy that has loads of add ons you don't need.
For car insurance, if you want an estimate for how much you could pay for a policy, our car insurance calculator could help.
It uses data from more than 6 million car insurance quotes collected every 3 months to understand how prices have changed.
For home insurance, Our contents calculator can help you work out how much content insurance you need.
Or you could go straight for a quote for either your home or car insurance. Once you've entered your details, we'll find an insurer that meets your needs. Usually we'll display the results in price order, but you can filter your quotes by other factors, such as the product's Defaqto star rating.
Before you go through and buy the policy, double check you have all the cover you need. Also make sure that you don't have any unwanted added extras, which could bump up the price of your policy.
4. Look at the insurance policy's rating
One way to decide on the right insurance policy is to look at its ratings. Confused.com uses Defaqto to rate the products insurance companies provide.
Defaqto is an independent rating service that gives a star rating to an insurance policy on a scale of 1 to 5. They base this star rating on the core features and benefits of a policy compared to other insurance policies on the market. For example, if an insurer provides breakdown cover it might get a star, and earn another one if it provides windscreen cover.
Unlike many other ratings, It's not based on customer ratings. Instead, it's based on extensive research and focuses on how well the product meets your needs.
This means you can see how comprehensive the policy is so you can make a better decision.
If you want to look at all the companies we compare, our providers page can give you more information.
My cheapest quote is from an insurance company I don't recognise, should I go for it?
All the insurance providers we compare are regulated by the FCA. So it could be worth going for a smaller brand if it saves you money - particularly as you have peace of mind that it'll be above board.
We also check the insurers we compare. If you ever have an issue you can email us at communications@confused.com and we'll do our best to help you. Or if you feel you've been unfairly treated we'll work with our insurers to try and get you a fair outcome.
It's always worth checking your policy details too. Read your policy documents carefully to make sure you have the right amount of cover before you buy.
You could also call your insurance company if you have any questions. They may be able to walk you through the policy and what you're covered for.