Is November too early for Christmas decorations?
With the Christmas season starting earlier every year, how soon is too soon to start trimming up?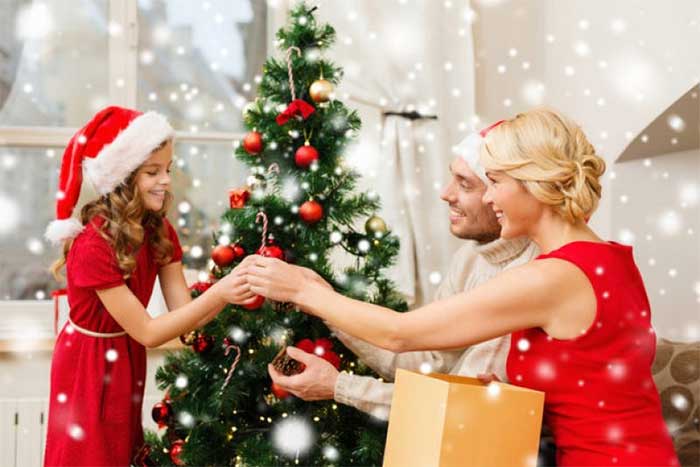 With shops and TV adverts promoting the festive season even before the end of summer, it can be difficult to resist getting involved sooner than you'd planned.
But when is the right time to dust down the Christmas decorations from the attic and start transforming your home?
Getting in the festive spirit
Most see the start of December onwards as being the most acceptable time to trim up.
But there are still a lot of people out there whose Christmas begins in November.
It's never too early for Christmas songs.
Yeah i'm pulling out the christmas songs already

— kim 💛 (@kimmmmle) October 17, 2018
Some people just can't wait for the festive season.
Really can't wait for christmas this year 👪🎅🎄🎁

— Sarah Keogh 🦉 (@sarahkeogh1988) October 17, 2018
And once those red cups hit, you know it's time...
When the #redcups are on sale you know it's officially time to get excited for Christmas 🙊🎅🏻 @StarbucksUK pic.twitter.com/9P32iv7Zth

— LittleMistress (@Little_Mistress) November 2, 2017
Read more: How to claim on your home insurance policy
"I put my Christmas decorations up in October"
There's no-one more enthusiastic about Christmas than Paul Toole, 40, from Wells in Somerset, who admits putting up his decorations in October.
Toole, a freelance entertainer who was the star of Channel 4 documentary 'The King of Christmas Lights', says: "I normally start putting up my lights a couple of days before Halloween.
"But then I have a lot of work to do. The previous year it took me five weeks to put up 60,000 LED lights, which cost me around £10,000.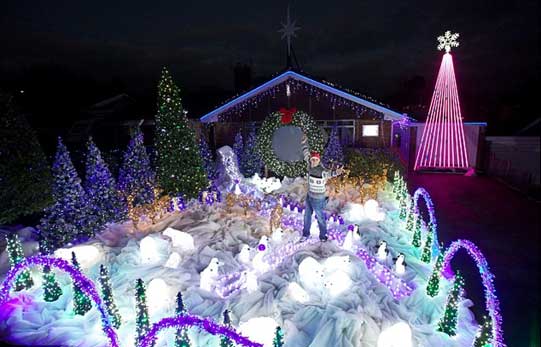 "Christmas is such a wonderful time of the year, I don't know how anyone wouldn't be in the spirit for putting up decorations," adds Toole.
"But you don't want people to think you are a loony.
"I would say that from 1 December, which is when you would first open your advent calendar, is the best time to get them up."
Read more: How much home insurance cover do I need?
Avoid decorating mishaps
Be careful - if you've got as many as 60,000 LED bulbs to light up, you'll soon be left in the dark if something goes wrong.
Gareth Lane, head of home insurance at Confused.com, says: "The party season brings with it an increased risk of accidents in the home, with decorations sometimes providing more than just a little extra sparkle.
"Remember to decorate with care to reduce chances of an accident. And don't overload electrical sockets when using Christmas fairy lights, as this can be a fire risk."
Read more: Holiday home insurance explained
Are you covered? Compare home insurance quotes
Get a quote
November is too early for Christmas
According to an poll carried out in 2015 by Confused.com, over 86% of people believe that November is too early to put up your decorations.
So, it appears that December is the most socially acceptable time to get into the festive spirit.
And if the good people of Twitter are to be believed, there are many that support this.
Bah, humbug!
Seriously it's November!!! Christmas songs should be banned until 1st December pic.twitter.com/ItCdQxNJZb

— Marie (@mariemurphy74) November 15, 2017
This could earn you a place on the naughty list.
If you are already putting Christmas decorations out I hate you

— Bethany (@bethanyander1) October 11, 2018
But it always comes back to those #redcups...
It's far too early for Christmas songs in shops, however, it's never too early for a toffee nut latte! #RedCups pic.twitter.com/je1HPdLhcC
First published 01 November 2015