Simple and effective DIY ideas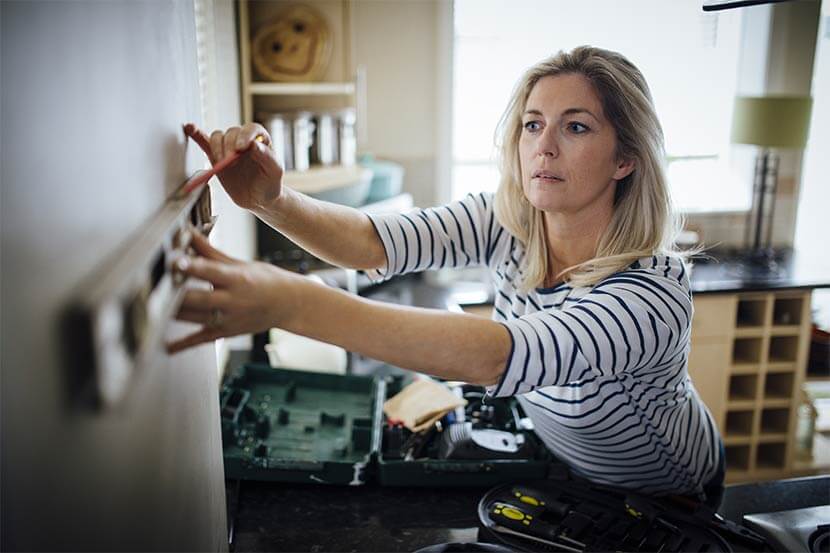 Reclaim your work-life balance with these easy DIY projects.
If you've got some time on your hands, your mind might be wandering to home improvements.

Perhaps a room needs a refresh or your garden could do with de-weeding. But where do you start?

Don't worry, our simple DIY ideas will spruce up your home and make it a better place to work and play.
READ MORE: Working from home during lockdown
General tips
If you're renting, check with your landlord before making any changes to the walls or fixtures.

If you're in a new build, check your agreement to see what you can and can't do.

Pinterest and YouTube are your best friends for inspiration and specific advice.

Don't do anything you're not completely comfortable with, especially with power tools. Our NHS doesn't need any extra strain right now.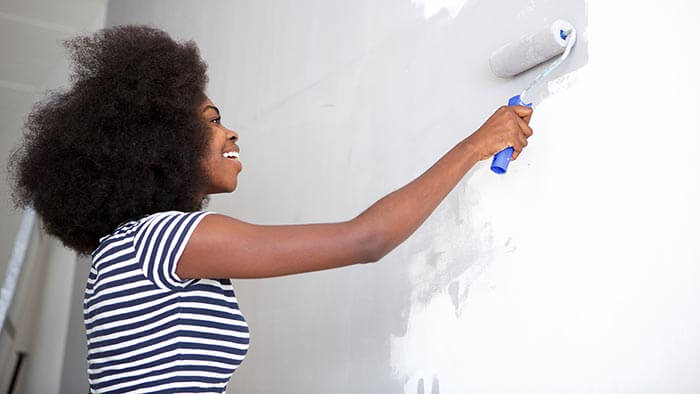 Paint your 'office'
Separating your work area from other parts of your house can help your wellbeing. One way to do this is to give your home office a different colour scheme.
You don't need a specific colour to help you be more productive. Go for a bright, vibrant colour to stimulate you during the working day.
Wherever your relaxation areas are, go for subtle, pastel colours to wind down at the end of the day.
If your workstation is set up in your living room or bedroom, an accent wall in a bright colour can help divide the two.
If you're renting: Get your landlord's permission before painting any walls. They may ask you to paint it back when you leave, or have restrictions on colour choices.
READ MORE: Tenant rights and responsibilities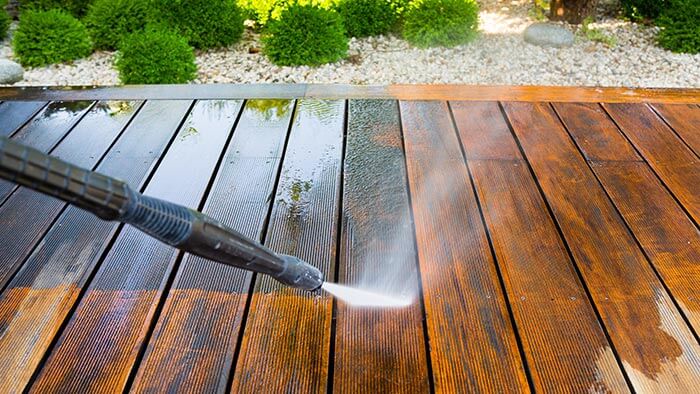 Open up your green space
Surrounding yourself in nature improves your mental health.
If you've the luxury of a garden, take advantage of the weather and give it a new lease of life.
Take a pressure washer to your patio and decking. Blasting the garden clean is a satisfying task.
De-weed your garden. Pull up your weeds, lay down a weed-proof membrane and cover with gravel. This'll help stop them reappearing.
If you can't get a weed-proof membrane, a garden refuse sack weighed down with rocks will work.
If you don't have a garden: Bring the outdoors in - a potted plant can do wonders for a room. Succulents like aloe or cacti are best since they don't need as much watering.
READ MORE: What you need to know about Japanese knotweed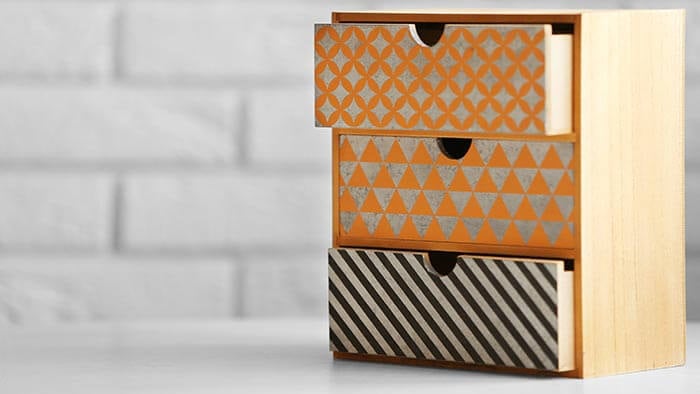 Upcycle your furniture
If you're tired of looking at the same old furniture, now would be a good time to jazz them up a little.
Decoupage your old wooden tables, desks and storage units to protect them and given them a new look.
It's a fun project, and easy to do. All you do is:
1. Sand down the surface with medium-grit sandpaper.

2. Give it a wipe down with a damp cloth.

3. Paint any bits you aren't papering.

4. Glue paper to the surface.
This can be wallpaper, wrapping paper - whatever! You can use decoupage glue or PVA glue for this.

5. Cover over the whole thing with a layer of glue.

6. Add a layer of gloss varnish to seal it.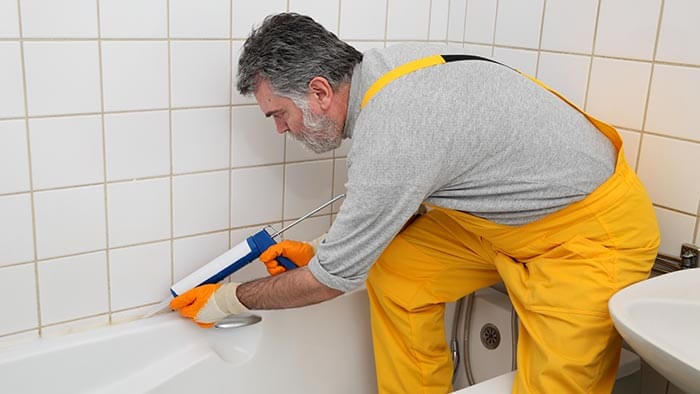 Cover the basics
Simple home maintenance can do wonders for your environment.
With more time in the house, you can finally fix those little bugbears you never had chance to do before:
Fix squeaky doors and creaky floors

Clear your drains and guttering

Replace the sealant around your bath and shower

Re-grout your bathroom tiles
These will also help keep your home in a good state of repair. This'll put you in good stead if you need to make a home insurance claim later on.
READ MORE: Home maintenance tips throughout the year
Can I still get DIY supplies?
You may have to check your DIY store before you visit to see if it's open. Just in case local lockdown rules are in action.
B&Q also offers Click and Collect if you want to reduce your time in store.
You can check if your local B&Q or Homebase is open on their website.
DIY and home insurance
If you're doing a small DIY project, you don't need to tell your insurer.
If your project involves building work, or if it changes your home's value, then you should tell them.
In any case, it might be worth adding accidental damage cover to your home insurance policy.
Our research showed that 27% of people have spilled paint when doing DIY. And 8% have put a hole through their wall or floor.
So if you're attempting something ambitious, having that extra cover might be useful.
READ MORE: DIY and home insurance during lockdown