Why compare energy suppliers?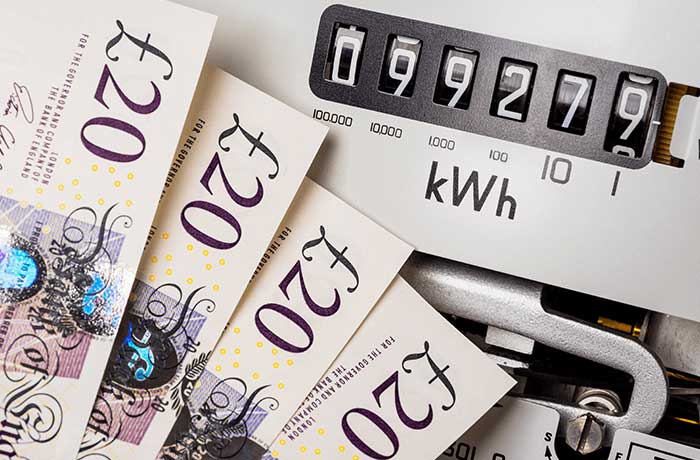 Have you been with your energy supplier forever? Then you might not be aware of quite how much money you can save...
It's never been simpler to switch energy suppliers, but if you've never switched before or you've had a poor experience, you may feel it's just not worth the time and effort.
You might be surprised to find that, in fact, there's a good chance you'll be able to find a better deal in a matter of minutes and be switched within a couple of weeks.
How to compare energy suppliers
Simply select the "Compare Energy Prices" button on our energy comparison page to compare gas and electricity tariffs and find the best energy deals.
What types of energy tariffs are available?
The energy industry is a huge business and energy suppliers are often looking to beat each other's prices, which can only be a good thing for customers.

Confused.com can help you search the perfect deal for you by letting you compare energy supplier rates quickly and efficiently – you can be switched to a new deal with a few clicks of your mouse.

Before you run an energy price comparison, it's worth understanding the types of tariff you can choose from.

READ MORE: Types of energy tariff
Fixed rate tariff
These are contracts where a unit price will be agreed between you and the supplier and this will stay the same for the duration of the contract. This will protect you from the changes in market price and mean you can easily predict your monthly bills.
Variable rate tariff

A variable tariff will see you paying less for your energy when the market price drops. But by the same token, you will fork out more for the very same energy supply when the market dictates a rise.
Dual fuel tariff
A dual fuel tariff is where you buy gas and electric together from a single supplier. Dual fuel packages are easier in that you only deal with one energy provider and contact for any queries or problems. They may not have the cheaper prices of individual gas and electricity contracts – but it's also possible that the energy supplier may offer you a dual fuel discount or other incentive to go with them.
Online energy tariff
As the name suggests, these are only available online and let you administer the account you have through your home computer or an app. These packages often have handy features including easy access to your meter readings, the ability to monitor your energy usage, and simple ways to pay your bills and update any changes to your personal and account details.
If you're a business energy customer, you may be offered similar deals to those above, apart from dual fuel as this isn't currently available to businesses. To compare business energy deals, give our business energy partner Make It Cheaper a call now on 0800 158 5296 (Monday - Friday, 9am - 5.30pm). Alternatively, fill out the form on the business energy page and we'll get back to you.
Can I compare energy suppliers if I rent?
More often than not, as a tenant who rents a property, you can still use an energy comparison site to switch energy suppliers. However, if your landlord pays the energy bills, then this will not be an option for you without their prior permission.

You can always recommend a new deal to your landlord having gone through a comparison, and then it is up to them to make the final decision –who wouldn't want to save money? If you're not sure who is responsible for your energy bill, then check your tenancy agreement.

If you are responsible, then you are certainly within your rights to switch tariffs to the cheapest energy supplier – this includes customers with prepayment meters.

You should be aware of the possibility that your tenancy agreement stipulates a 'preferred energy supplier', as well as the possibility that the property must switch energy back to the original energy provider once you have moved out. Check your tenancy agreement to see if this applies to you.
READ MORE: How to switch supplier when moving house
How to switch energy suppliers
Just supply us with some basic information regarding your current energy provider and the postcode of your home, and we will search relevant energy companies for you. Your results will feature the best energy deals for your needs, starting with the cheapest energy supplier.

If you have your energy information – specifically your energy usage or your latest bill – it will help us provide a more accurate quote for you. Don't worry if you don't have it handy or you would rather not provide your information, we can estimate your best deal with a few details about the size of your home and your postcode.
When you've made the decision to switch energy supplier, we'll sort all of the rest out for you – taking away the stress and making sure the only thing you have to look forward to is receiving your cheaper energy bill.

On average, changes to energy prices will happen every six to nine months. We recommend you should compare energy prices across the same time frame, to always feel confident that you are getting the best energy prices. If not, you can rely on Confused.com to help you change energy supplier, and to ensure you get the best energy deal for your usage and needs.
READ MORE: The energy switching process explained.