Compare electricity prices
Due to rising energy costs, there are limited deals available right now. Request energy updates and we can notify you when new deals are available
Request energy updates
Important information
An unprecedented increase in energy costs means we're currently working with a reduced number of suppliers. As a result, we're unable to compare energy deals right now.

You can request energy updates so we can aim to notify you when the market reopens and there are new deals available. We'll also keep you in the loop with the latest energy news and saving tips.

If your energy supplier has recently gone bust, there's no need to worry. The energy regulator, Ofgem, will move you to a new supplier and any credit balance you've built up with your original supplier will be protected. You won't lose your energy supply at any time during the process.

You can set up a free energy Savings Alert when you get a quote. This means we'll send you an email alert when you can start saving on your current energy bill.

Business customers, there's good news that deals and savings are still out there to be had. If you're coming to the end of your agreement, it's worth comparing your options.
A selection of the gas and electricity suppliers we compare
Compare electricity and see how much you can save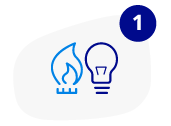 Pick your deal
Run an electricity comparison and pick the deal that's best for you - cheapest price, green tariff, a big six company or small supplier, the choice is yours.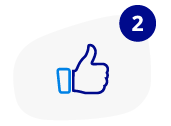 We do all the work
Your selected supplier sets up your new electricity account and contacts your existing provider. All you need to do is take a meter reading when instructed.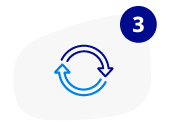 Switch takes place
You automatically get 14 days to change your mind. If your new supplier is signed up to the energy switch guarantee, your switch takes a maximum of 21 days.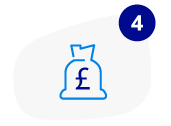 Spend your savings
You could save hundreds of pounds each year by switching your electricity supplier. Put it towards a holiday, a new tv or a set of smart lightbulbs - what will you spend yours on?
Confused.com is the UK's first and longest-running insurance comparison website.
We compare energy suppliers using a specialist energy comparison partner. This means we use an expert to help you compare energy prices from the suppliers in your area in just a few minutes.
We only need a couple of details to check all the gas and electricity deals available on the market, and we'll also show you how much you'll save by switching to each one. Then all you have to do is choose the best deal for you, and we'll take care of the rest.
Comparing electricity suppliers can be confusing. There's a lot of jargon and a lot of different prices and charges. Let us help. Don't be confused, be Confused.com.
Compare electricity deals now. In just five minutes you could be saving money on your bills. Can you afford not to?
Looking for business energy deals? Take a look at our business energy page.
If you want to save money, the first thing to do is compare electricity prices with Confused.com to make sure you're on our cheapest electricity tariff. Then you can look at how you use energy in your home:
Switch it off

Switch off appliances at the plug when not in use – standby mode sometimes uses nearly as much power as when the appliance is switched on.

And the lights

Switch off lights in rooms you're not in – and install energy saving lightbulbs - they use less than a quarter of the energy of 'old-style' incandescent bulbs.

Nuke it

If you're cooking, consider using the microwave instead – it's far more energy efficient than your electric oven.
For more ideas on how to save money on your energy bills, read our energy efficiency guide.
How do I compare electricity?

It takes just five minutes to compare electricity prices with Confused.com. If you have your latest electricity bill it's even quicker. Give us your current provider, which tariff you're on and how much you use (all shown on your bill), and we'll provide an accurate estimate of how much money you'll save.

If you don't have a bill to hand, don't worry - we've compared and switched so many people by now that we're experts – we've probably already switched your neighbours!



How do I switch electricity provider?

Switching provider is easy with Confused.com. Enter a few details in our form and select 'Just Electricity' when asked about your current supply. The results of your electricity price comparison will appear in order of how much you can save.

Once you've selected the supplier you want, we'll take care of the rest. If your new supplier is signed up to the energy switch guarantee, then it'll take no more than 21 days to complete. Any issues will be resolved by your supplier.



Do I have to have a smart meter to switch?

The short answer is no.

The government requires electricity suppliers to offer smart meters to all customers, and some providers do require you to have a smart meter to take their tariff. This is because these companies use smart meter capabilities to reduce their costs.

A smart meter can also help you control your usage by allowing you to see how much you're using and remind you to switch things off to save more money. But the choice is yours – if you don't want a smart meter then you don't have to have one – just make sure the tariff you choose on your electricity price comparison doesn't demand it.



What is the energy price cap?

The energy price cap is the maximum amount that an energy company is permitted to charge per unit of electricity. OFGEM, the energy regulator, reviews the price cap twice a year. The annual figure that's announced in the media is the maximum that 'an average household' will pay.

This doesn't mean that it's how much you'll pay. Your payment will be based on the amount you use, so if you're a heavy user you could pay more than the cap. That's why it's important to get the cheapest electricity price per unit that you can by comparing prices now.
Standard variable tariff

If you've never compared electricity or you switched to a fixed-rate deal a few years ago, it's likely you're now on a Standard Variable Tariff (SVT). This means you're probably paying more than you need to. If you switch to another supplier, or even to a cheaper deal with your current energy provider, you could save money. Compare electricity prices now to make sure you're not paying too much.

Fixed-rate tariff

A fixed rate tariff means that the cost of each unit of electricity is fixed for the length of your deal. Your bills will still go up and down depending on the amount you use each month, but you won't be affected by market price rises or by price falls. Fixed rate deals will have a time limit and you'll need to pay an exit fee to leave early.
Got more questions about switching electricity? Read our guide to switching.
Green Tariff

Many energy companies offer a 100% green tariff. Green electricity is generated by renewable resources, mainly wind or solar, but other sources may be used – our green energy guide can tell you more. When you compare electricity with Confused.com the green tariffs are marked on your quote results, so you can easily pick a cheap tariff which also helps save the planet.

Economy 7 Tariff

Economy 7 tariffs charge a different rate for electricity used during the night to the price charged during the day. You'll need a special meter which measures the seven off-peak hours separately and charges you less for the electricity used during these hours. The other 17 hours are charged at a more expensive rate applying to daytime usage.
What our expert says:
"Ensuring your home is energy efficient is hugely important in protecting the environment. This can start with the simple step of ensuring your electricity provider supplies your electricity from 100% renewable sources."
"Tick 'Green tariffs' when you compare electricity suppliers through us and this will only show the providers that can offer you 100% renewable electricity."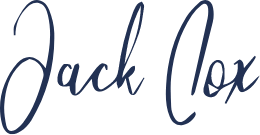 Read our electricity guides
Tariffs change frequently - we bring some clarity, to time your switching right.
So many types of electricity tariff can be confusing - let us help.
We clear up the confusion about your energy supplier switch.
We reveal how much each appliance in your house costs you.
We show you the different types of meter and explain how to read them.
Read our frequently asked questions and understand your energy switch.