Car finance calculator
Looking to get a car on finance? Check what your monthly repayments are likely to be
Car finance calculator UK
Find out your exact APR
Compare finance options and see your exact monthly payments with no effect on your credit score
Get a car finance quote
This car finance calculator shows you what your monthly repayments are likely to be based on your loan amount. Just select how much you want to borrow and how long you want the agreement to last.
Then we'll show your likely repayments based on a low, moderate and high APR.
This should give you a good idea of the finance options available to you. And hopefully there'll be fewer surprises when you actually get a finance deal.
Please note, the three APRs shown by our calculator will only be representative examples. To get an exact APR, you'll need to get a car finance quote by filling out our application form. Don't worry – it's only a short one.
We're the only site that shows exact APR on your first comparison! We've teamed up with trusted finance companies to provide you with tailored quotes, just like we do for car insurance. This makes it easy to compare the best finance options available to you.
After you've entered your details, we'll show you exactly what you'll pay each month, providing your loan terms don't change.
If you'd like to know more about the different types, you can find more information on our car finance page. We've also covered the different options available in more detail in our guide to car finance or if you want to know more in general, our car finance guides hub may be able to help.
If you decide to apply for car finance through Confused.com, you'll need:
your current UK address
bank account details
the car's registration or details
a contact phone number and email address
Helping you find car finance in 3 easy steps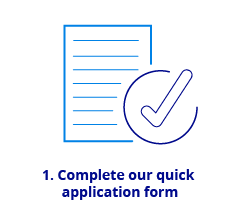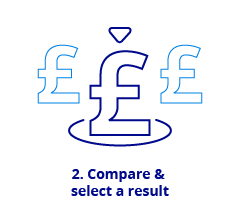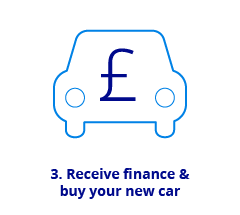 Car finance explained
Car loans, hire purchase, PCP - here's a whistle-stop tour of your finance options and what benefits they have.
Confused.com
car finance
customers rate us
4.53

/5 based on

1097

Reviews.co.uk respondents - as of 16/01/20). Read our reviews