With so much choice in the second-hand vehicle market, how do you know what you're really buying? A vehicle check should reveal the history of a car, van or bike and might help to avoid any nasty surprises later down the line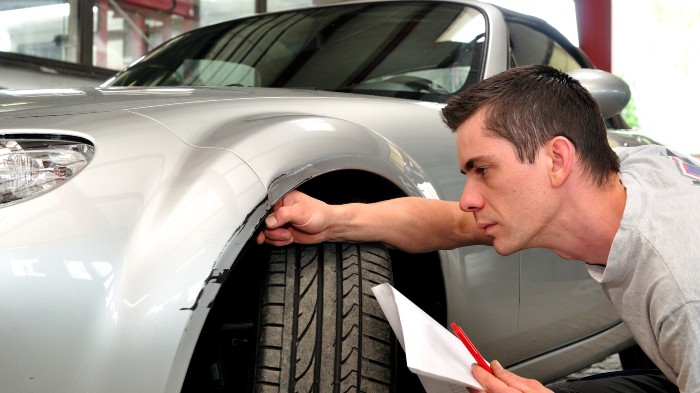 Why should I get a vehicle check?
Whether you're shopping for a car, van or bike, there are many reasons getting a vehicle check report first might be worth considering.
With any second-hand vehicle, there are obvious things to check such as signs of any rust and if the electrics are functioning correctly.
But there could be issues with a vehicle that can't be checked in person.
This is where a vehicle check report could come in handy. A vehicle check includes information that's just as important as the checks you do in person and might reveal:
If the vehicle has been reported as stolen
Any outstanding finance on the vehicle
Whether the vehicle has been previously written-off
The estimated current mileage.
How does a vehicle check work?
Depending on the type of vehicle check you get, it might combine information from the Police National Computer (PNC), Motor Insurers Anti-Fraud and Theft Register (MIAFTR), Experian and the DVLA.
The amount of information in a report might vary depending on who you get the report from.
For example, GOV.UK offers a free service that lets you find out what information the DVLA holds about a vehicle.
This includes basic information like the current tax status, SORN status, when the MOT expires and a few extra bits.
More comprehensive reports are available but come at a cost. The AA for example offers a service with prices starting from £6 for one check.
Other providers like AutoTrader offer discounts if you're buying more than one check, which could be useful if you're shopping around and looking at more than one vehicle.
With a comprehensive report, the information is pulled together to help you answer questions like:
Is the vehicle currently recorded as stolen?
Has it been written off or damaged before?
Has it been imported or exported?
Has it been stolen or recovered?
Is the mileage correct?
Has the number plate changed?
Is there outstanding car finance?
How many previous owners?
What's the MOT history?
Be sure to shop around and see which company offers the vehicle check report that covers your needs best.
What's included in a vehicle check report?
Depending on where you get the vehicle check from, vehicle reports might include the following information:
MOT history timeline
This should ill reveal information such as current MOT status, previous MOT results, current car tax status and advisory notes.
Registered keeper changes
This differs from the previous owners of the vehicle - the registered keeper is the person who uses the vehicle. This is sometimes different to the owner of the vehicle who is the person registered as paying for it.
Outstanding finance
This shows if a vehicle has money owed from a previous finance deal.
The vehicle's owner is liable for paying off the remaining balance and the car remains owned by the finance company until this has been paid off
So, you'll want to make sure you're not going to get stung with hidden finance costs.
Import and export history
This is important as imported vehicles often cost more to insure and parts are more difficult to find.
The export data is vital as if an exported vehicle isn't meant to be in the country anymore it can be very difficult to insure.
Stolen/recovered check
This should tell you if the vehicle has been registered as stolen or has previously been stolen and recovered.
Engine number and vehicle identification number (VIN)
This check confirms the 17-digit number that serves as the vehicle's unique identification code.
If the vehicle you're looking to buy has any irregularities when it comes to the VIN, this is a good reason not to go through with the sale or at least question this with the seller.
Write-off report
This shows the vehicle's damage history and gives you a better idea of the vehicle's value.
If a vehicle has been written off before, you can check the severity of the accident and find out what write-off category it's in.
V5C logbook check
This should highlight any indiscretions with the vehicle's paperwork and confirm that the documentation you get with the vehicle is genuine.
Previous sales history
This gives you a list of how many previous owners the vehicle has had.
Estimated mileage
This suggests what they think the current mileage of the vehicle should be, based on previous MOT reports and historical sales data.
You might get peace of mind by matching the estimated figure with the vehicle's advertised mileage.
Vehicle specifications
This confirms you're buying the vehicle that was advertised and highlight any information the advert may be missing.
A fuel economy and running costs estimation
This gives you an idea of what your yearly running costs might be and how fuel efficient the vehicle is.
Number of plate changes
THis gives you a history of the vehicle's number plates.
Previous colours
If the car's been resprayed at all, this should tell you.
Do I need a vehicle check?
Not every for sale listing you see will have the correct information.
Sometimes it could be an innocent mistake, other times it could be the seller trying to hide some information on purpose.
The amount of information and photos you get can also depend on whether the vehicle is for sale through:
An auction site like eBay

A resale site such as Gumtree

Social media like Facebook Marketplace.
Wherever you've seen the vehicle advertised, one way to be sure about its history is to get a vehicle check report.
Any information on the vehicle that has been left out of the listing could be brought to light with a report, helping you to decide whether it's the right vehicle for you.
Looking for finance on a new car?