Six best pickup trucks for 2021
Looking for a pickup truck? Here are our top six models for 2021.
Pickups have gone mainstream. They're tough, durable and at their happiest when covered in mud, tearing across fields and up hills.
However, these beasts aren't confined to off-road tracks. Increasingly they're used as daily drivers where the emphasis is on creature comforts.
You can still blast through forests on the weekends. It's just that you'll be perched on leather seats, enjoying climate control and a multimedia system.
The strong demand for vehicles offering rugged good looks, the practicality of a pickup, and all the luxury found in a motorway cruiser has led to a competitive marketplace.
Here we look at some of the best contenders.
Our top pickup trucks:
Ford Ranger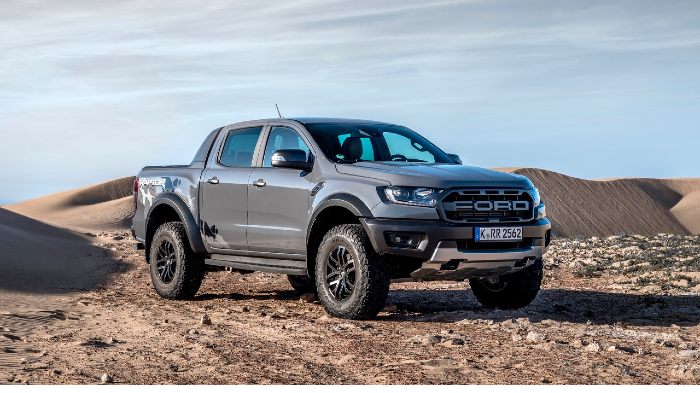 The Ford Ranger is the UK's best-selling pickup – and it's easy to see why. Its combination of striking good looks and durability make it an attractive choice.
It was recently named the Parkers Pickup of the Year 2021. The judges insisted it was an easy choice. "No rival pickup really comes close to the Ranger's all-round appeal," they said.
In fact, the toughest decision is choosing which spec best meets your needs. Are you looking for a workhorse or a power-hungry monster packed full of gadgets?
Prices vary enormously. For example, the entry-level XL costs £22,000 (exc. VAT) but there are a number of Ranger versions and extras that you can choose.
At the top end is the Raptor, which costs £42,000 (exc. VAT). This beast is equipped with everything from keyless entry and start to a rear-view camera and traffic sign recognition.
Mitsubishi L200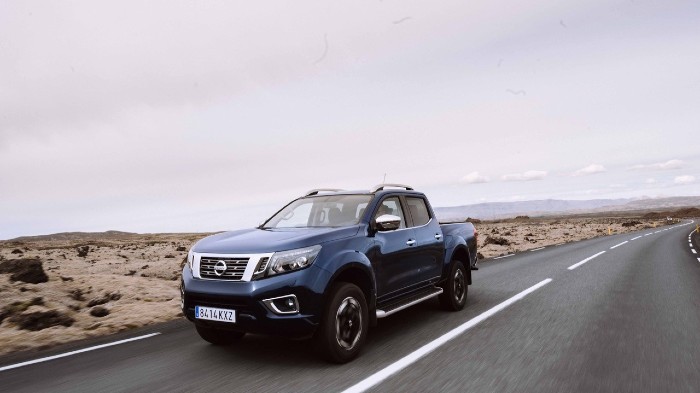 Mitsubishi has a long history in the pickup market. Its first foray came in the late 1970s when the Forte arrived in the North America market. It ended up being the trailblazer for the L200.
A number of incarnations have followed. Each one has been more refined and better equipped as the competition in this space has intensified.
L200 4Life is the entry level truck and costs around £22,000. It comes in Club Cab or Double Cab versions and standard equipment includes the Easy Select 4wd System.
For those wanting more – and with at least £30,000 to spend – there is the Barbarian Plus, which Mitsubishi insists is its most advanced pickup ever.
It includes mood lighting in the centre console, soft leather seats, six speakers, beautiful 18" alloy wheels, and a chrome front skid plate for when you do venture off-road.
Toyota Hilux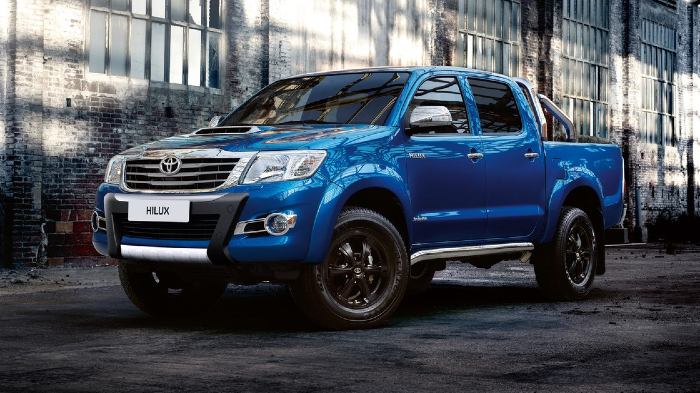 One of the stalwarts of the pickup market. Who can forget the attempts of Jeremy Clarkson's Top Gear team to destroy one?
Despite being rammed into trees, dropped from a collapsing building, set on fire, hit with a wrecking ball and even left under the sea, it still managed to start up!
It would be a shame to subject the latest Hilux to that sort of torture – especially with the on-the-road price ranging from £28,000 to £40,000.
At the top end of the scale is the Invincible X. This comes with a long list of nice touches, such as 5-spoke 18" black alloy wheels, ambient lighting on the doors, and a power-reclining driver's seat.
Overall, the Hilux is a solid pickup that has managed to retain its popularity despite the emergence of some strong rivals in recent years.
Nissan Navara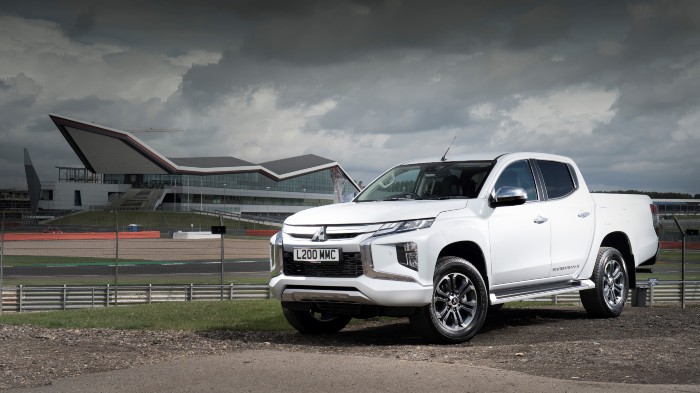 Another well-established contender in this field. The Navara was one of the first to really offer a high degree of comfort and the latest versions are just as well-equipped.
It comes in King Cab and Double Cab body styles. The latter has four doors and proper rear sets, but compromises with a shorter load bed. A chassis cab version is also available for conversions.
As far as trim levels are concerned, the entry point is Visia, which costs around £22,000 (exc. VAT) and comes with cloth seats, a DAB digital radio, mudguards, and 3 x 12v power sockets.
You then have Acenta, N-Connecta and Tekna versions, each of which comes with an increasing amount of gadgets and sophistication.
The N-Guard is the top version and offers black 18" alloy wheels, a sunroof, and various styling extras. This will cost you in excess of £30,000.
SsaangYong Musso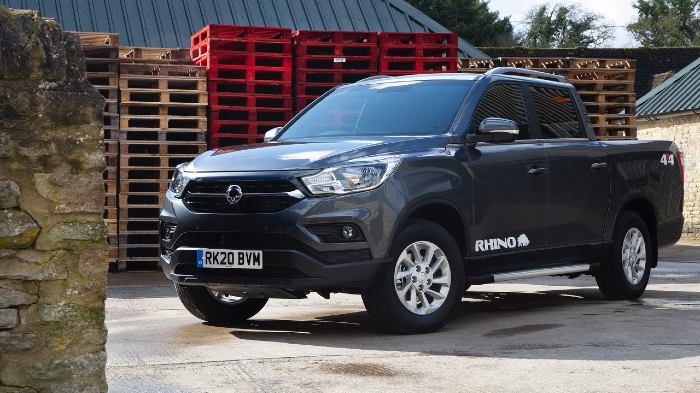 The first thing you'll probably notice about the Musso is the cost. Prices start from around £22,000 (exc. VAT), which compares very favourably to many of its rivals.
However, there's certainly more to the Musso than relative cheapness alone. It also offers a decent list of equipment, a tough 2.2 litre diesel engine, and choice of body styles.
As with other contenders in this market, there are a number of trim levels. The entry-level EX, for example, comes with smart-key system and push button start.
If you want a bit more luxury – and gadgets – then consider the Rebel and Saracen levels. At the top end is Rhino, which offers extras such as automatic dual-zone air conditioning.
As an added bonus, all models in the SsangYong range are covered by a seven-year, 150,000-mile warranty.
Isuzu D-Max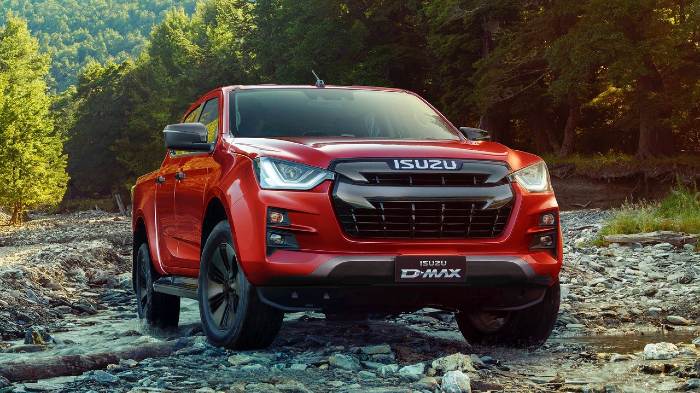 It may be the only Isuzu on sale in the UK, but this Japanese pick-up comes with plenty of choice to force its way into the increasingly crowded pickup market.
However, the all-new D-Max is due to hit the showrooms in March 2021 – and is already an award winner, having been named 2021 Pickup of the Year by 4x4 magazine.
The judges highlighted its interior, driving characteristics, and the new infotainment system that includes a 9" touchscreen display on the top-of-the-range model.
According to Alan Kidd, the editor of 4x4 Magazine, it's smoother and quieter at all speeds, with steering and suspension that disguise its size.
This makes it far more refined to drive. "Its cabin is a quantum leap forward with cutting-edge electronics mounted on a superb looking dash," he said.
Worthy of note
The past year has seen the departure of two strong contenders in this market: the Mercedes-Benz X-Class and the Volkswagen Amarok.
The X-Class, which was introduced in 2017, oozed style but sales disappointed. Cost is likely to have been a factor, with prices ranging from £32,000 to £46,000.
The Amarok, meanwhile, has also stopped production, with only limited stock now available. This smart truck also came with a fairly hefty price tag.