One of the biggest fears for many people is not being able to pay the mortgage if they're unable to work due to an illness or accident.
This is particularly worrying in the current uncertain climate, but one of the simplest ways to cover loss of earnings is by taking out income protection insurance.
Let's take a look at what income protection is, and how it could be useful for you.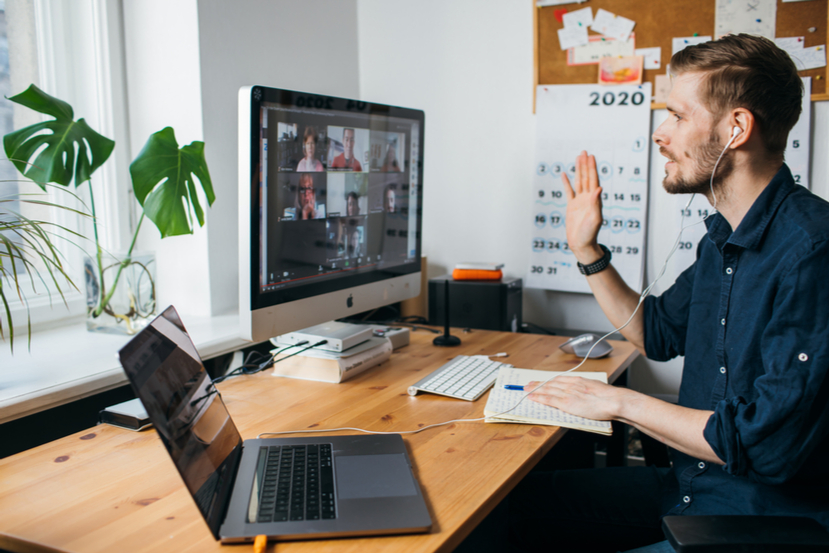 What is income protection?
Income protection pays out a regular tax-free replacement income if you're unable to work because of ill health or an accident. It enables you to pay the mortgage, as well as the daily costs of living.
This means you and your family could be safe in the knowledge that you'd be fine financially while you're out of work.
How does income protection work?
Income protection policies pay out a set amount of income after you've been out of work for a specified period of time. You pay a monthly premium in return for this valuable protection.
An income protection deferred period allows you to choose a waiting period of between one and 12 months before your payout kicks in. The longer you defer, the cheaper the policy tends to be. This means if you have emergency savings, you could set a longer time period to cut the costs of the insurance.
Typically, your income protection cover pays out a specific percentage of your salary. Between 50%-70% is standard, and the level you get impacts how much the insurance premiums cost.
Your income protection then usually then pays out until either:
You return to work
You retire
The policy expires
Death
What does income protection cover?
Income protection insurance covers most illnesses and injuries that stop you working – but you aren't usually covered against being made redundant.
You need to check your policy terms carefully to see what conditions are included.
Some policies include extras such as:
Payouts for hospitalisation
No deferral if you get ill again in 12 months
Payments if you need a staggered return to work
You can buy policies that will cover you for unemployment. These are usually called accident, sickness and unemployment (ASU) insurance products.
Does income protection insurance cover coronavirus?
This depends on the provider. Some might have provisions to cover coronavirus as part of their policy, while others might not. If in doubt, it's best to check with your income protection provider to be sure.
In any case, income protection policies are designed to kick in after the deferral period, usually at least a month. Given that most who get coronavirus recover after a few weeks, it's unlikely that you'd be able to claim for it.
If you're off work for longer than this due to coronavirus, then it's worth getting in touch with your income protection provider.
These kinds of policies usually cover you for being out of work due to accident or sickness. So it's unlikely that it would cover you if you were to be made redundant due to the impact of the pandemic.
How much does income protection cost?
Some income protection plans cost as little as £10 a month, but you can spend more than £80 a month in some cases. If you're a high earner, for instance, your protection could cost more.
The coronavirus pandemic is making insurers rethink the level of cover they're currently offering. Always check your policy wording or speak to your insurer for more information.
Generally, your premium is based on a range of factors including:
Your age
Your general health
The amount covered
The terms of the policy
Any deferral period
The kind of job you do also might have a significant impact, and some insurers even include information like whether you travel a lot.
Do I need income protection insurance?
Before taking out income protection, check what cover you already have through your job, as many companies offer life insurance and sickness benefits. Some even offer income protection as a benefit, meaning you might already be covered.
Double check what other policies you have in place too. For instance, if you have mortgage protection insurance and critical illness cover, you're unlikely to need income protection insurance as well.
Read the conditions carefully though, as many sick pay policies don't pay your full salary if you're ill for more than a year. You could be on statutory sick pay after just six months.
Think about how you'll pay the bills if you have a condition that means you can't work for longer than this. If there's likely to be a significant shortfall, income protection might be worth considering.
Also consider your financial situation generally, including any savings and investments you might have. If you have significant sums stashed away, you might not need extra cover.
Is income protection insurance worth it?
To decide this, you need to weigh up the pros and con according to your specific financial situation.
If you have dependents and lots of financial responsibilities the cover might make sense. If your employer has generous sick pay terms and you have lots of savings, you might not need it.
Pros of income protection
Peace of mind that you're financially protected if you become ill
Makes sure you don't fall behind on mortgage payments and can keep paying the bills
Helps to look after your family and dependents
Higher income than with statutory sick pay
Cons of income protection
You might not ever need it if you stay healthy
Policies can be expensive, and you might not get the cover you need
Not usually covered if you're made redundant or unemployed
Might not cover the full length of your illness if you opt for a short-term policy
How much income protection do I need?
The level of cover required from income protection varies from person to person. So, after finding out what's offered by your employer, calculate your current expenditure and take out cover to meet the shortfall.
Bear in mind that your outgoings might be cheaper if you're not at work. For example, you don't need to pay to commute.
If you decide to take out the insurance, it's a case of the sooner the better. This is because younger and healthier people usually get cheaper premiums.
It's also beneficial to take out a policy before there's any sign of trouble. This ensures you have the necessary cover in place should anything go wrong.
To work out what you need – follow these steps:
Work out your current salary
Work out what state benefits you'd get if you couldn't work
Work out any costs related to your job such as travel or uniform
Think about expenses such as hospital trips, heating costs and medicines.
Should I get short-term or long-term income protection?
Long-term policies cover you after a defined period, usually between four weeks and a year.
You're then covered if until you return to work, retire, or die.
Short-term policies typically only last between six months and a year, and are designed for injuries rather than critical illnesses.
Many employers have sick policies in place, which might make short-term policies redundant.
But if you're self-employed, or your employer only pays statutory sick pay, they could be valuable.
Long-term policies help you if you become seriously or critically ill.
Most employers switch to statutory sick pay after a certain period. So long-term income protection insurance could be important for people who are out of work for a substantial amount of time.
What are the different payment types for income insurance?
There are a couple of different types of income protection policies that impact the payment you get.
The two types of income insurance to consider are:
Index-linked - This means the payout rises in line with inflation
Stepped-benefit - You can get different levels of pay. For example, you might opt for lower payments early on when you're getting enhanced sick pay, and higher amounts when you move to statutory sick pay
How do I buy income protection?
Once you've worked out how much cover you need and what type you want to buy, the next stage is to find an insurer.
You could use a comparison service like ours to compare income protection. We'll take details around your income, personal circumstances and employment, and give you quotes from a range of providers.
You can also speak to a financial advisor, who looks at your circumstances and recommends the best product for your needs.
What do I need to consider when buying income protection?
Follow these find steps before you buy income protection insurance:
Consider your current financial situation and what would happen if you were unable to work
Check to see what other protection you have in place, including mortgage protection insurance, sick pay benefits at work, and any savings
If there's a shortfall, work out how much it is to see how much protection you'd need
Use a comparison service to find the cheapest policy for your needs
Check to see how much payout each one gives, any whether the income is inflation linked.
Is income protection tax deductible?
Personal income protection policies are not tax deductible and are paid from your post tax income.
What's the difference between income protection and critical illness cover?
Critical illness cover pays you a lump sum if you are diagnosed with a serious illness or condition. It's a one-off payment and you typically set the amount you get when you choose your policy. You can still get it if you carry on working, and it doesn't matter how long you're out of work for.
Income protection insurance gives you an income while you aren't working. Once you're well enough to return to your job, the payments stop. If you have a serious illness but can still work, you won't get a payment.
Both policies are paid for in insurance premiums.
Should I take out payment protection insurance (PPI) instead of income protection?
Payment protection insurance PPI covers other debts, such as repayments on loans or credit cards.
It's notoriously unreliable when it comes to paying out in the event of a claim, and can often be over-priced and mis-sold.
If you do qualify for a payment, the short-term lifeline it offers could help you survive a financial crisis.
If you do want PPI, you should shop around for a policy, rather than getting the one offered to you when you take on the debt.
Income protection tends to be more reliable and covers more than one specific loan. So, it's usually a better bet if you want to protect your finances against being unable to work.
If you already have PPI in place, you should factor this in when calculating how much income protection you need.
Mortgage payment protection insurance (MPPI) is often the first policy you think of when you buy a new home. But income protection could actually be a better option.
MPPI offers limited cover, and policies might be relatively difficult to claim on as they often include a number of exclusions.
Are there any alternatives to income protection?
Further to income protection you might also want to consider life insurance cover and a good a critical illness policy. Critical illness cover pays out a lump sum if you're diagnosed with a specific serious illness. These can be sold separately, or you can get combined cover for the two.
Some providers also offer 'menu' plans where you can combine different levels of life cover, critical illness cover and income protection in one policy. The combined package might work out cheaper than buying each product separately.
However, as with all things financial, it's crucial to take the time to shop around. And make sure you read the terms and conditions before signing up.