From showers to sweaters, here's how you keep your energy usage down.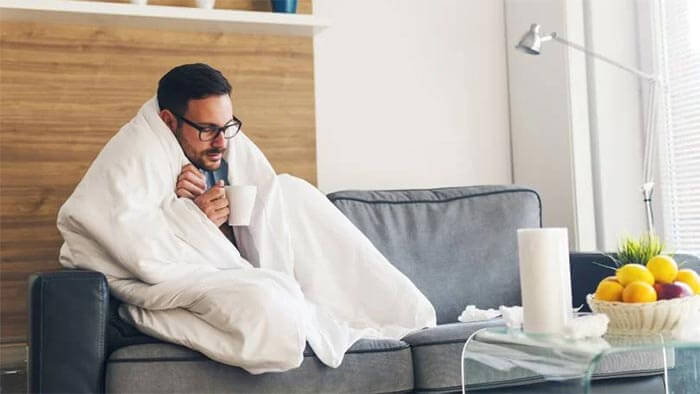 We're all spending more time at home than we used to. This means we might see a rise in our energy use.
So how do you keep your energy costs down while you're using more energy in general? Here are our top tips.
Change your energy provider
The best way to cut back on your energy bills is to compare energy prices so you're on the best deal.
By comparing energy prices, you can see if your current supplier is competitive or not. If they aren't why not try someone else?
By switching energy providers, you could save money at a time when saving the pennies matters. It's one way to help your bank balance gain some breathing room.
READ MORE: The energy supplier switching process
Get smart, get warm
Before you reach for that thermostat or switch the boiler on, try wearing another layer. Grab a jumper, scarf or cardigan and see if that warms you up. At least until the heating is due to come on.
Failing that, make yourself a cuppa to wrap your hands around or fill up a hot water bottle to put on your lap.
While working from home, you'll learn when the cooler times of day are. When it's much cooler, you could set your heating to come on for around half an hour.
Often that's enough to blast some heat into the house, taking the edge off the cold.
If your boiler runs off a thermostat rather than a timer, try increasing the temperature by half a degree. A small change like that might be enough to keep the temperature more bearable.
And without loosening the purse strings too much.
It might be challenging, but it's worth considering getting your boiler serviced. Ideally, you should service your boiler once a year to make sure it's running well.
An efficient boiler is a cost-effective boiler.
READ MORE: Home warming hacks
Simple swaps and changes around the home
Make sure all your light bulbs ae either LED or energy saving ones, not incandescent. LED bulbs tend to be the most energy efficient and are immediately bright.
And make sure you turn off the lights in the rooms you're not using.
When you're able to, investing in insulation is also important. If you're paying for the heating to be on, you don't want to lose it straight up and out of your roof.
Having a good layer of insulation in the loft will help keep the heat in your home where it should be.
You can also help by closing your curtains and using draught excluders to trap the heat where it's needed.
If you're more of a bath person, consider switching to showers.
Not only does this save energy in the amount of water you're heating up, but it also uses less water. A double whammy saving!
READ MORE: Making your home more energy efficient
Beware of vampire appliances!
Our research reveals plugged-in devices drain 135,000 hours of electricity. That's per household, per year. This costs Brits £68 a year on average – 6% of their total energy bill.
Devices such as TVs, games consoles and PC monitors use up a lot of energy while on standby. Turning these off at the plug when you go to bed will help save on your energy bill.
Phone chargers and smart home tech (think Alexa and Google Home) that are 'always on' are also a drain.
If these don't need to be on all the time, either unplug them or switch them off at the socket. You don't need Alexa listening to you sleep.
READ MORE: How to defeat energy-draining vampire devices
Go Nordic
Following the lead of our Scandi friends, why not embrace the hygge trend. Hygge is all about embracing the cozy comforts in our home, things like:
Lighting the fire, if you have one
Snuggling up under a blanket
Making a hot chocolate
Reading a good book
Knitting or crochet
>Board games
Crochet and knitting are both known for their therapeutic qualities. They're hobbies are said to have mental health benefits.
There's also something very nice about snuggling up with a cuppa and crocheting a blanket.
There are lots of online tutorials and books to help you learn from the safety of your home. What's more, your creations can help keep you warm too, saving on those heating bills.