These great first cars are reliable, fun to drive, easy to park, and good value for money.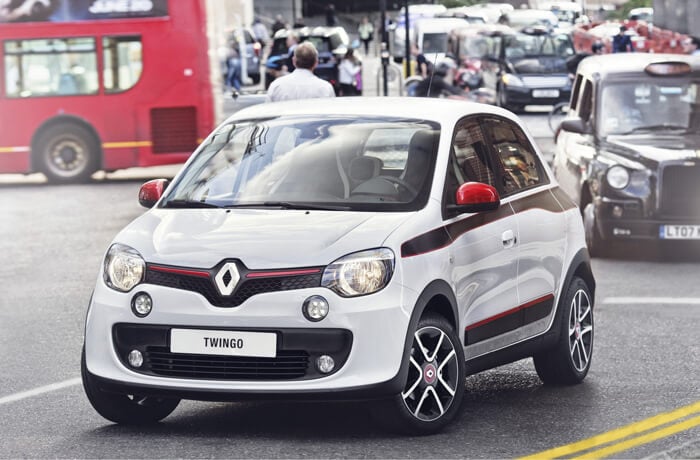 Passing your driving test feels pretty good. But wait until you get rid of the L-plate and pick up your new car – that's where the real adventure begins!
If you don't want to settle for an old banger, check out our handy list of some really good first cars:
10. Nissan Micra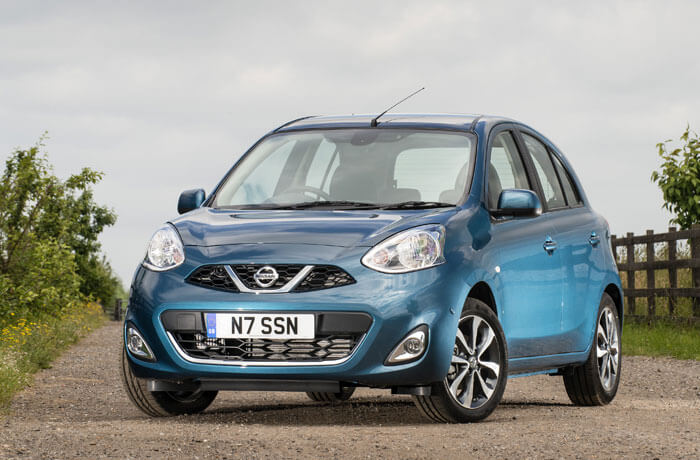 Older Micras look quite bland, but more recent models are certainly easier on the eye. It's a robust small car which delivers a nice blend of interior space, performance and driveability.
Nissan offers a variety of trims and engine spec. Many are fuel efficient, for example the 1.2 DIG-S Acenta returns 65.7 miles per gallon (mpg) and falls in VED tax band A.
It's a compact car which does its job well. It's cheap to buy, but servicing it might be a bit pricey compared to, say, the Vauxhall Corsa or Ford Fiesta.
9. Toyota Aygo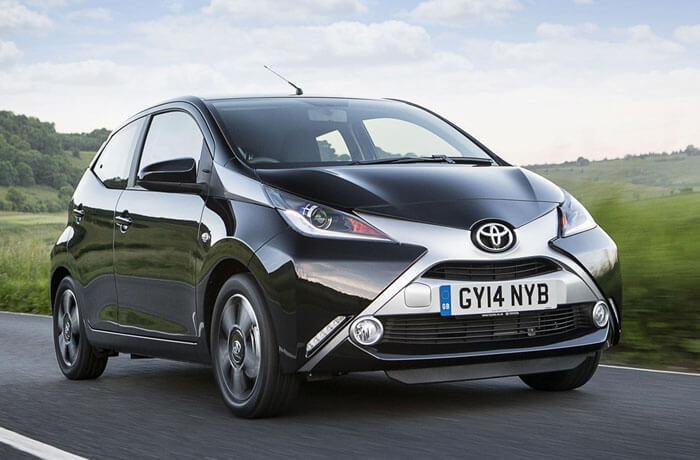 If interior and boot space isn't your priority, the Aygo could be the one for you. It performs very well in every other aspect.
Its dimensions make it ideal for whizzing through traffic and very easy to park, fitting in the tightest of spaces.
The latest Aygo received an updated exterior and more efficient engines. The 1.0-litre engines, for example, are frugal and return over 60mpg with less than 100g/km of CO2 emissions.
The "x-shift" model, in particular, makes a great first car – it's automatic and can run for 74 miles for each gallon of fuel.
8. Kia Picanto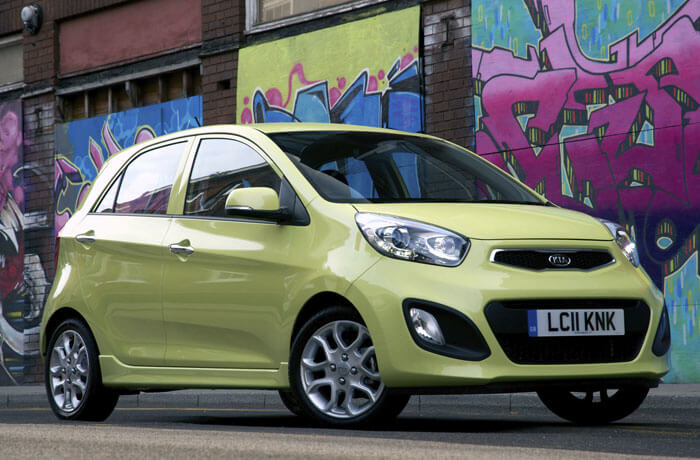 If you're looking for an older Kia, you'll have to compromise on looks. But if you're going for a newer model, you'll benefit from the slicker exterior.
It's a tiny car and it tends to be cheaper than its rivals. If the cost of insurance worries you, you won't have to splash too much for the Picanto.
All Picanto models fall in lower insurance groups - from 3 through to 12 – depending on which model you go for. Its sprightly engines aren't that powerful, and at higher speeds the ride can feel a bit loose.
The cheapest Picanto - 1 - comes with a lot of kit as standard and it's classed in band B for VED tax, returning up to 62.8mpg.
7. SEAT Mii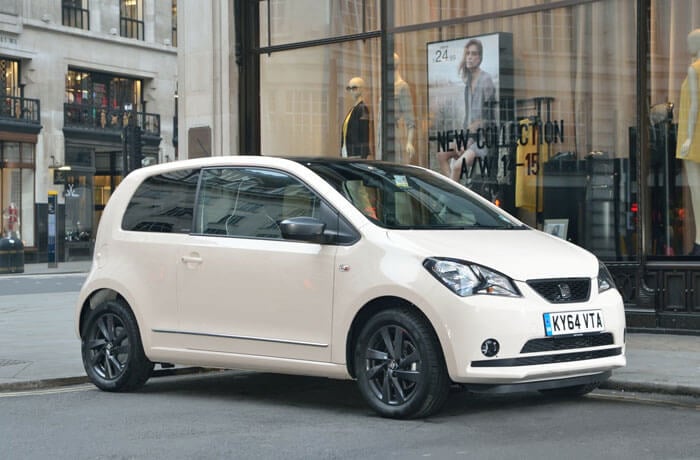 The Mii is very similar to the Picanto, in both price and performance. Alas, the Picanto is definitely the better looking one. It's a well-built car which offers refinement and benefits from SEAT's versatile Spanish character.
It's no surprise that it tackles tight spots with ease, but the ride can be quite firm which can easily give you a numb backside.
A Mii with the Ecomotive engine is the one to go for. It's the most efficient of the range and comes with a Start/Stop System – the system automatically shuts off the engine to save fuel when the car comes to a stop, at traffic lights for example.
SEAT promises up to 68.9mpg combined (with over 78mpg for urban driving) and the nimble 1.0-litre engine emits 95g/km of CO2.
6. Renault Twingo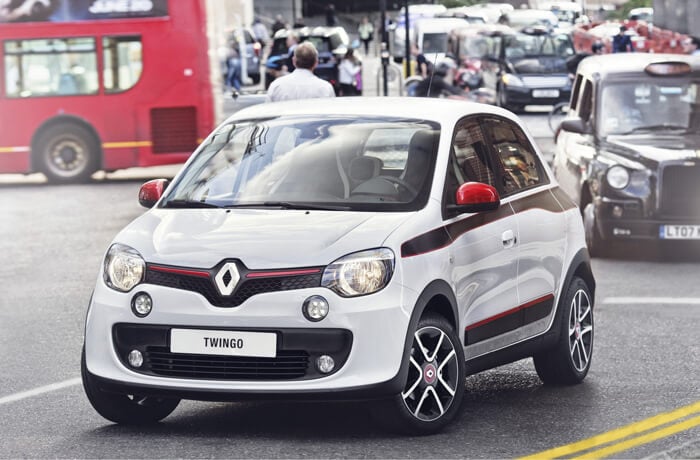 The Twingo is stylish, there's no doubt about it. The compact quirky interior will definitely make you want to spend time behind the wheel.

It's also a safe car, Euro NCAP (European New Car Assessment Programme) assessed the Twingo in 2014 and gave it a 4-star rating, one star off having the highest rating.
The Renault Twingo also comes with some really helpful features. Parking is made easy with the rear parking sensors. And if you live in a hilly area, you'll love the hill-start assist system. It comes with a variety of engines.
The Energy TCE petrol one is perfect for those who want that extra nippiness. It's also efficient enough to keep CO2 emissions under 100g/km.
5. Volkswagen Up!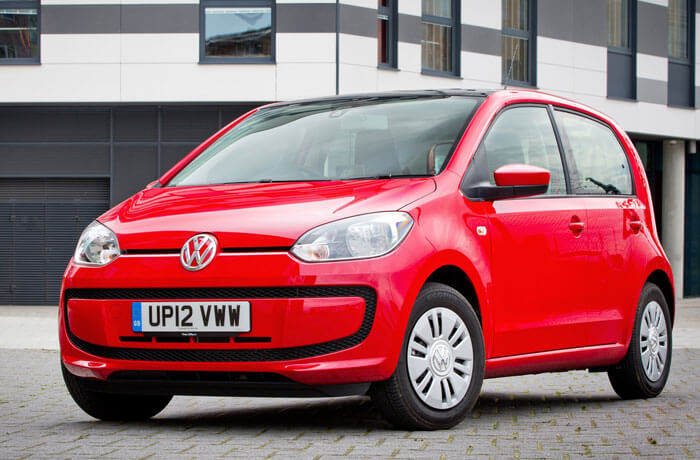 If you want a good all-round car which is also good value for money, the Up! will be it. It isn't a real head-turner, but when it comes to parking and manoeuvring, the tight turning circle makes it exceptionally good.
Although it's slightly more expensive than the other cars in the list, it's cheap to run.
The High up! model delivers a good blend of performance, fuel efficiency and kit. Its 1.0-litre BlueMotion engine consumes 67.3mpg.
But if you want to buy a used Up! and save a bit of money, there are plenty on the secondhand market and you can easily find one.
4. Suzuki Swift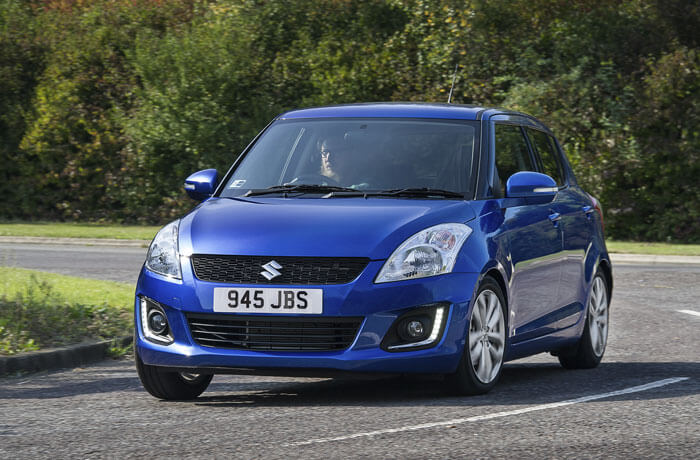 This fun-to-drive small car has earned its reputation over the past few years. It's a low-cost nimble motor that won't let you down. But even if it does, repairs shouldn't be pricy. If you value safety more than anything else, Euro NCAP gave the Swift a 5-star rating.
It packs surprisingly a lot of safety kit, including hill-start assist, electronic stability control and airbags all around the interior.
Suzuki Swift won't cost the world to insure, and its sprightly efficient engines will make sure you stay within your monthly budget.
The 1.2-litre petrol engine emits 99g/km of CO2, just enough to keep it in VED band A. It's a manual, but if you hate the gear stick, there's an automatic version equipped with a similar engine, but it isn't as efficient.
3. Vauxhall Corsa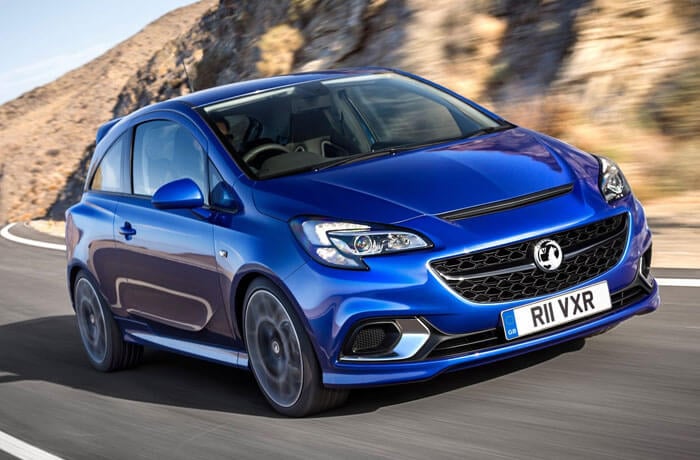 The Corsa has been around for years but it's still one of the most highly sought-after cars around. It's an ideal first car for new drivers as it has relatively low running costs. It's also more spacious than many other compact cars in the list.
If you're a frequent motorway commuter, you'll probably want extra grunt, in which case you should look at the 1.4i petrol engine. It falls in VED band D, meaning you'll have to budget £110 for tax.
There are Corsa models, for example the one sporting 1.2 Life 3d engine, which fall into the lowest insurance groups – 2 through to 6.
2. FIAT 500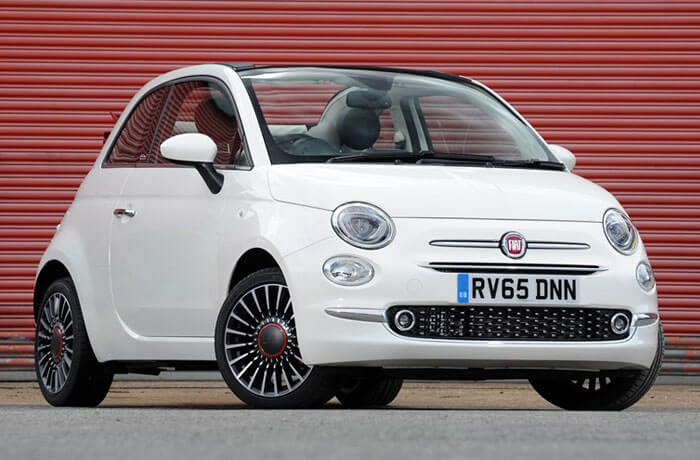 Driving in style doesn't have to cost an arm and a leg. The 500 is one of the most-loved cars on the market and it's a bargain compared to the MINI.
The entry level 1.2-litre petrol engine is no racer, but it'll do the job if all you need is to drive around town. If you want performance, you can go for the up-range Abarth model, which offers a sportier look and feel.
The Twinair models are a good mixture of sprightly performance and fuel efficiency – over 60mpg and 110g/km of CO2. Combined with its stylish compact character, the 500 makes a great first car.
1. Ford Fiesta
There's a very big chance that your friends, or even your family, have given you a ride in a Fiesta. It's Britain's best-selling car after all. A car that not many rivals can compete with. It has agile and light steering which makes the car a pleasure to drive.
When it comes to choosing one, it's hard to go wrong as all models are great. You'll just need to decide where your priorities lie.
The entry level Studio Fiesta is cheap to buy but it lacks the refinement of the more expensive Titanium X. Its EcoBoost petrol engines are popular for their exceptional fuel efficiency.
Ford's promise is 65.7mpg and most models emit around 100g/km of CO2 which will keep the VED cost down.