There are times when you simply need more space for your family duties.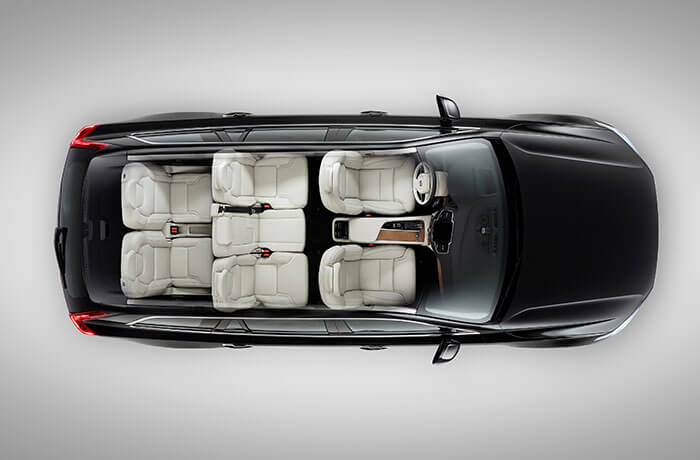 Tying the knot, and the arrival of the little ones, means your priorities will change.
Practicality, safety, interior space and comfort suddenly become a lot more important. And the search for the ideal people carrier will begin.
Here are the best 7-seater cars money can buy. Select a car from the list below to jump to its entry:

Kia Sorento
BMW X5
Ford S-MAX
Audi Q7
Volvo XC90
5. Kia Sorento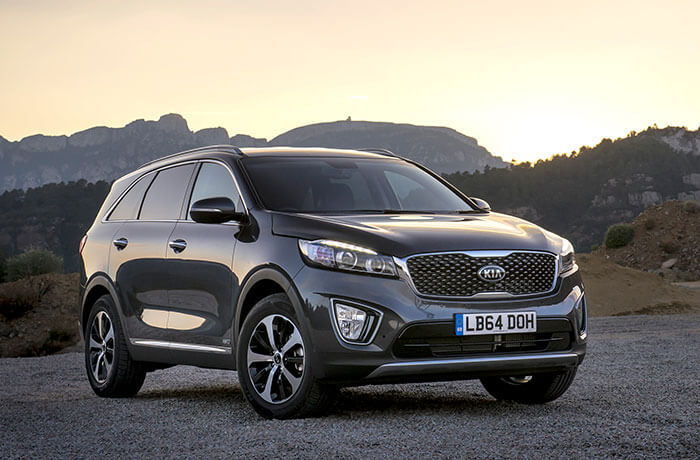 The Kia Sorento has gone from strength-to-strength since it was first launched in 2003. It's one of the best-value large sport utility vehicle (SUV) options out there.
Despite the lower price tag, there are no compromises. The interior can easily be compared to the likes of Honda CR-V, with quality materials and solid plastic finishes.
The third row of seats has limited knee and head room, so adults won't really feel comfortable on long journeys. But the fuel economy is respectable for a car this size. However, if you go with an automatic gearbox, efficiency will go down significantly.
For many drivers, the low-end KX-1 trim is more than enough – it comes with air-con, cruise control, and reversing sensors. You'll also have peace of mind with Kia's seven-year (or 100,000-mile) warranty, which no other manufacturer offers.
Also consider: The Nissan X-Trail goes head-to-head with the Sorento. It's the cheapest 7-seater from this list. But, you're better off buying it secondhand, because X-Trail depreciates fast.
4. BMW X5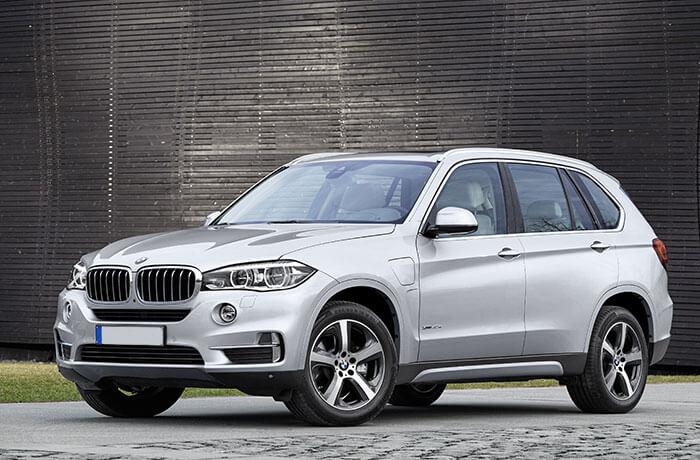 The X5 doesn't equip third-row seating as standard, but it's available as an optional extra. When buying new this would cost you £1,410.
Alternatively, you can use our search to find a used one which already has it. The seats are practical, but aren't ideal for adult passengers.
BMW is renowned for its well-built cars. The X5 isn't an exception. Indeed, it has sophistication and refinement infused in its DNA. The build quality of the interior is top-notch and it comes with loads of features as standard, such as heated seats and parking sensors.
Its notable cons are the expensive maintenance costs and the bad fuel economy of certain engines.
Also consider: The Mercedes-Benz GLS rivals the X5 in terms of practicality, space and comfort, but it's a lot more expensive. You can easily spend over £100,000 if you want to go up the range.
3. Ford S-MAX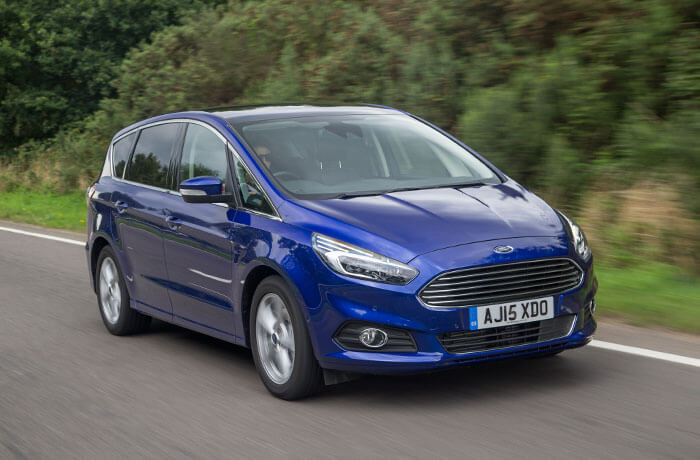 When it comes to practical people carriers, Ford S-MAX is one of the leaders in the multi-purpose vehicle (MPV) class. The second row of seats is easily accessible, and getting into the third one is a breeze.
Kids will make most use of it as it's far too small and uncomfortable for any adult passenger. Unlike the Audi Q7, only the middle row has ISOFIX child seat fittings. Although quite basic and unexciting, the interior is practical.
There are plenty of cubby spaces scattered around. Also, the third row of seats can be easily folded flat. You can also fold down the second row which increases the total boot space to the astonishing 2,020 litres.
Also consider: The Volkswagen Touran is S-MAX's closest rival. It's also cheaper to buy and its running costs are lower. The newest diesel engines also offer good fuel economy.
2. Audi Q7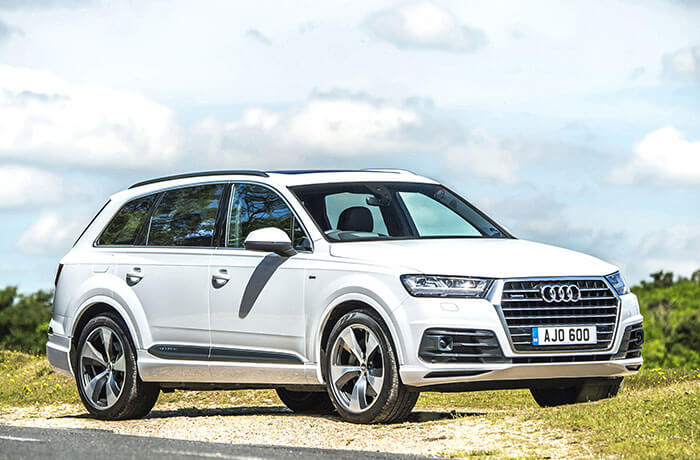 Audi's flagship SUV has a lot going for it. It's not only a highly practical car, which offers gratifying drive and comfortable interior, but it's also a safe competent 7-seater. All passenger seats have ISOFIX fixtures, which means you can have up to six child seats mounted at the same time.
That said, the third row has limited elbow room and might be a bit uncomfortable for grown-up passengers. It's a bit more expensive than the Volvo XC90 and its fuel economy isn't as good either.
On the positive side, Q7's standard SE trim comes with loads of kit. Its engines are also powerful and sprightly.
Also consider: The Volkswagen Touareg is a great alternative. However, it's a five-seater, so you'll have to give up the third row of seats. On the flip side, it has a spacious boot.
1. Volvo XC90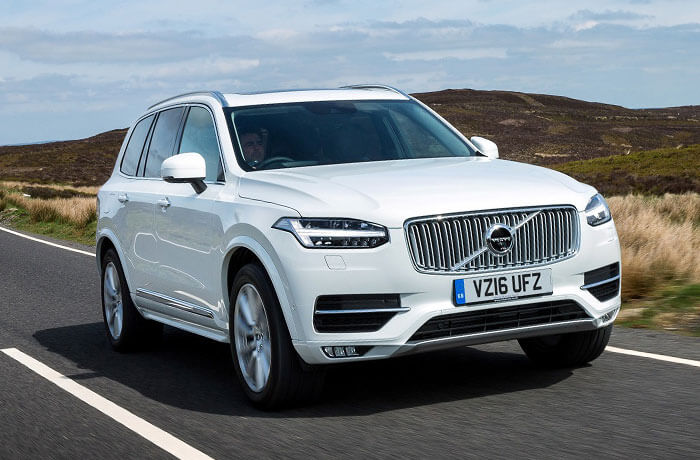 As far as family motoring goes, the classy XC90 is hard to match. The model has always been a 7-seater. But the 2016 version finally made the thirds row of seats big enough to accommodate adults comfortably.
Volvo's excellent track record of producing safe cars is another thing to consider. In 2016, they promised to make all cars manufactured 2020 onwards "death-proof".
That's a bold statement, but it shouldn't be a surprise really. All Volvo models tested by Euro NCAP since 2009 have been awarded the highest 5-star safety rating. However, all that comes with a high price tag.
Also consider: The Land Rover Discovery Sport offers similar levels of refinement, luxury and safety. Although it's an expensive car, it holds its value well.
Find great deals on 4x4 car insurance with Confused.com