Scrapyard Britain: Number of cars abandoned increases six-fold in four years
Interactive map reveals 32,000 cars abandoned were removed in 2016 & 2017 – one car every 30 minutes
Councils spent almost £1 MILLION removing abandoned cars in 2016 & 2017 – but only £116,000 dished out in fines.

262,000 abandoned vehicles were reported to councils in 2016 & 2017 as six in 10 (60%) drivers brand them a nuisance.

New search tool makes it easier for drivers to report nuisance abandoned vehicles.
Britain is becoming a scrapyard for abandoned cars, as new research reveals the number of vehicles being dumped on the road-side has increased six-fold in four years.
New data, obtained by Confused.com through Freedom of Information requests to Britain's 436 local authorities, reveals a whopping 31,812 abandoned cars were removed by councils in 2016 and 2017(1) – that's one car every 30 minutes(2). And to visualise the epidemic, the driver savings site has created an interactive scrapyard map which identifies the most prolific regions for drivers ditching their cars. Users can also use the map to see how the problem has worsened in their area, with the number of cars being abandoned across the UK going up by a whopping 577% in just four years (2012-2016).
And frustratingly, these nuisance vehicles come at a price to the tax payer, as local authorities fork out hundreds of thousands of pounds each year clearing roads of abandoned cars. In fact, councils spent £933,379 in 2016 and 2017 alone. And this bill is barely paid by the £115,610 issued to drivers in fines. Over the two years, councils were also responsible for destroying 20,551 of the seized vehicles, which likely added to the expense.
The proliferation of the problem has not gone unnoticed by the public, with 261,724 reports of abandoned vehicles filed in 2016 and 2017, which lead to the 31,812 being removed by local councils. In fact, three in five (60%) UK drivers say they find them a nuisance and make the streets look run down (60%). And it seems drivers are most likely to spot abandoned cars in more rural areas, with almost a quarter (23%) saying they have come across one on the side of a B-road.
It's no wonder motorists are outraged at the problem as one five (20%) have also seen them clogging up their own residential area. For drivers who have seen an abandoned vehicle, but not known what they can do about it, Confused.com has created a new 'how-to-report-abandoned-car' tool. This enables drivers to search for their local council and directs them straight to the dedicated webpage for reporting an abandoned vehicle.
As the data proves, councils have been inundated with reports of abandoned cars in recent years. And Confused.com's scrapyard map shows that some regions have seen the worst of the issue. In fact, councils in the South East received the highest number of reports and removed the most unwanted vehicles throughout 2016 and 2017.
Local authorities in the region removed a total of 6,264 vehicles, from 61,268 reports, costing them £128,078 in total. However, the scrapheap of abandoned vehicles has piled up in the East of England at a higher rate than any other region. The number of these unwanted cars removed by councils in the region in 2016 was 11 times higher than it was in 2012, equivalent to a rise of 1,087%. The interactive map also reveals Coventry, in the West Midlands, to be the number one scrapyard capital of Britain, with the local council removing more vehicles than any other in 2016 and 2017 (2,321). Find out where other local cities and regions ranked here.
The research seems to suggest affordability is very much to blame for drivers abandoning their cars, as almost a quarter (23%) think motoring costs have become unaffordable. And like James Corden in the latest Confused.com ad, many are facing eye-watering repair costs. In fact, most drivers who have abandoned their car did so because it had broken down and they were unable to afford to have it towed (30%).
But one in 15 (7%) could no longer afford to run their vehicle at all. This could explain why almost one in six (16%) drivers who have abandoned their vehicles did so for an average of three weeks, suggesting they were waiting until they could afford to move it. Others (6%) were concerned about being fined for driving the car without tax – which could cost them as much as £1,000 or five-times the annual road tax fee. However, abandoning a vehicle can have its own financial consequences, as one in 15 (7%) drivers who have ditched their car received a fine, costing them £132 on average.
To try and address the problem of abandoned vehicles clogging up Britain's roads and car parks, garages and manufacturers have put in place scrappage schemes to help relieve drivers of their old or unwanted cars sustainably. But, only one in eight (13%) motorists have used one of these schemes. Drivers using these schemes can be entitled to cashback if their vehicle meets a certain criteria, which is both easier and potentially more financially rewarding than selling a car privately. And with the rising costs of car insurance, fuel and servicing and repair costs, a bit of extra cash could certainly come in handy.
Amanda Stretton, motoring editor at Confused.com, says:
"The rising cost of fuel, car insurance and tax is overwhelming some motorists, causing some of them to ditch their vehicles when they breakdown. Our interactive map shows just how much of an issue this has become across Britain, as councils spend hundreds of thousands of pounds every year removing unwanted cars from the roadside.
"Abandoned vehicles are an eye-sore and a nuisance. Drivers who suspect a car has been dumped in their area should use Confused.com's search tool to contact their local council, who will get in touch with the owner, or remove it.
"Sadly, one of the reasons so many drivers are abandoning their vehicles is due to the rising cost of owning a car, especially car insurance which is now £827 on average(3). To save money motorists should shop around online using Confused.com, where they are guaranteed to beat their car insurance renewal price up until 15th February."
-Ends-
Notes to editors
Unless otherwise stated all statistics were obtained from a survey to 2,000 UK motorists. The survey ran between 9th January and 11th January 2018.

1. Confused.com issued Freedom of Information request to Britain's councils, asking:
a) The number of abandoned vehicles reported in their local authority area for the years 2012, 2013, 2014, 2015, 2016 and 2017 (up to October 2017)
b) The number of abandoned vehicles removed in their local authority area for the years 2012, 2013, 2014, 2015, 2016 and 2017 (up to October 2017)
c) The number of abandoned vehicles destroyed in their local authority area for the years 2012, 2013, 2014, 2015, 2016 and 2017 (up to October 2017)
d) The amount of money spent by their local authority on removing and destroying abandoned vehicles in the years 2012, 2013, 2014, 2015, 2016 and 2017 (up to October 2017)
e) The amount of money in fines distributed by their local authority to people for abandoning their vehicles in the years 2012, 2013, 2014, 2015, 2016 and 2017 (up to October 2017)
2. 31,812 vehicles were removed from Jan 2016 – Oct 2017. Breaking this down by months (22) – 1,446 vehicles were removed each month, 48 each day, 2 each hour = 1 every 30 minutes.
3. Confused.com's latest car insurance price index (Q4 2017) – based on 6 million quotes over the quarter, revealed the UK average premium costs £827.
Media information
For more information, contact our media team - pressoffice@confused.com
If your enquiry is time-critical, please write 'URGENT' in your email subject line.
If you would like a ring-back, please remember to include your telephone number.
Confused.com media team
About Confused.com
Launched in 2002, Confused.com was the UK's first price comparison site for car insurance and is one of the UK's biggest and most popular price comparison services, generating over one million quotes per month. It has expanded its range of comparison products over the last couple of years to include small van insurance, motorcycle insurance, car buying and selling, and car finance, as well as a number of tools designed to save drivers money on motoring.
Confused.com is not a supplier, insurance company or broker. It provides an objective and unbiased comparison service. By using cutting-edge technology, it has developed a series of intelligent web-based solutions that evaluate a number of risk factors to help customers with their decision-making, subsequently finding them great deals on a wide-range of insurance products, financial services, utilities and more. Confused.com's service is based on the most up-to-date information provided by UK suppliers and industry regulators.
Confused.com is owned by the Admiral Group plc. Admiral listed on the London Stock Exchange in September 2004. Confused.com is regulated by the Financial Conduct Authority.
Press team contacts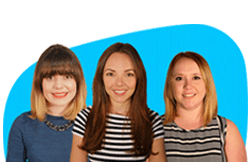 For more information, please contact our press team.
Email: pressoffice@confused.com
If your enquiry is time-critical, please write "URGENT" in your email subject line. If you would like a ring-back, please include your telephone number.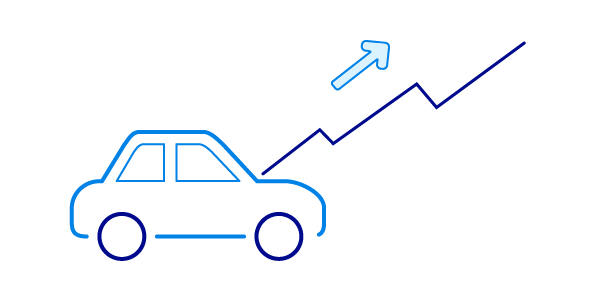 The most comprehensive analysis of car insurance premiums in the UK – compiled by motoring experts just for you! How much will you be paying?
SEE TRENDS