What is electronic stability control?
Electronic stability control (ESC) is a safety feature which prevents drivers from losing control of the vehicle. But how does it work, and what are the benefits?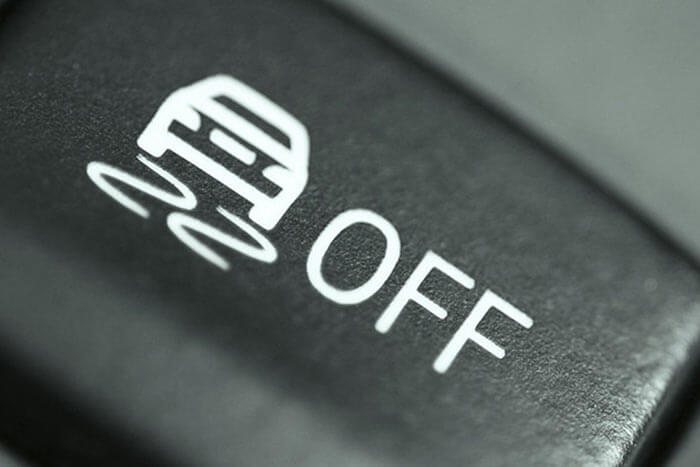 View image full screen
A very early form of electronic stability control (ESC) was first introduced by Toyota with their "anti-skid control" system.
It wasn't until the late 80s and early 90s that ESC became standardised, and more manufacturers started fitting it in their cars.
BMW, Toyota, Mercedes-Benz and Bosch were all pioneers who collaborated on the system.
ESC helps prevent accidents by reducing the risk of skidding or loss of control over the vehicle.
The system becomes active and assists the driver when it detects impending danger, such as:
Oversteering or understeering when cornering.

Sudden evasive manoeuvers.

Sudden change in road condition – eg icy and slippery roads.

Reduced road traction due to driving on dirt, in the rain or on gravel patches.
When ESC detects slippage it becomes active and takes corrective action to help the driver maintain control of the vehicle.
How does electronic stability control work?
ESC is actually not a single system, but rather a combination of a car's traction control system and ABS (anti-lock braking system). It does its job by using a number of intelligent sensors:
Steering wheel angle sensor – detects driver's intended direction.

Yaw rate sensor – detects how much a car is turning.

Individual wheel speed sensor – tracks wheels' speed.

Lateral acceleration sensor - measures the centrifugal force (when cornering for example).
All these sensors provide ESC with enough data to take an appropriate action to restore driver's control. It does that by applying the brake on the relevant wheels and, if it needs to, it can reduce engine's power.
ESC works instantly and sometimes it can even go undetected by the driver. Also, if the driver takes action while it's active, the system will adjusts itself to driver's natural reaction.
What are the benefits of electronic stability control?
A lot of research has been done to determine the effectiveness of the stability control system. Here are the hard facts, according to the European Road Safety Observatory (ERSO). Cars with ESC are:
22% less likely to be involved in a crash.

Up to 38% less likely to be involved in an accident due to wet or snowy roads.

59% less likely to roll over – and that's over 67% for sport utility vehicles (SUVs).

33% less likely to skid.
Due to its high effectiveness and benefit to drivers, the European New Car Assessment Programme (Euro NCAP) added ESC to their safety tests in 2009.
This means cars which aren't fitted with ESC cannot be eligible for the highest 5-star safety rating.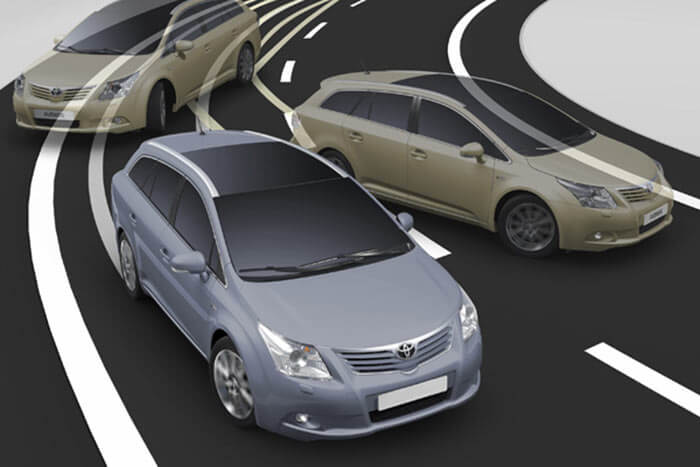 View image full screen
Which cars have it?
Most cars are fitted with ESC as standard, but others have it as an optional extra.
If you're looking to buy a car and you want to know which cars have stability control, it's worth double checking with the vendor. Or you can check the manufacturer's website.
Although it's widely known as electronic stability control, many car manufacturers come up with their own names for the system:
Dynamic Stability Control (DSC) – BMW, Mazda, Jaguar

Electronic Stability Program (ESP) – Audi, Kia, Volkswagen, Mercedes-Benz

Vehicle Stability Control (VSC) – Toyota

Dynamic Stability and Traction Control (DSTC) – Volvo

Vehicle Dynamic Control (VDC) – Nissan

Vehicle Stability Assist (VSA) – Honda

Active Stability Control (ASC) – Mitsubishi
Unfortunately, you can't have ESC it fitted if your car doesn't have it as the system is installed and tailored to each model's characteristics.
What do I do if the electronic stability control fails?
The system uses many different sensors to work effectively. That's why quite a few things can go wrong. If you see the light come on, you'll have to get it checked out immediately.
You can still carry on driving but the stability system won't be active. This means you'll have to take extra care when driving on slippery roads, and manoeuvring and cornering at high speed.
First published on the 22 April 2016