Here are some options if you're in need of some extra cash when you're unemployed.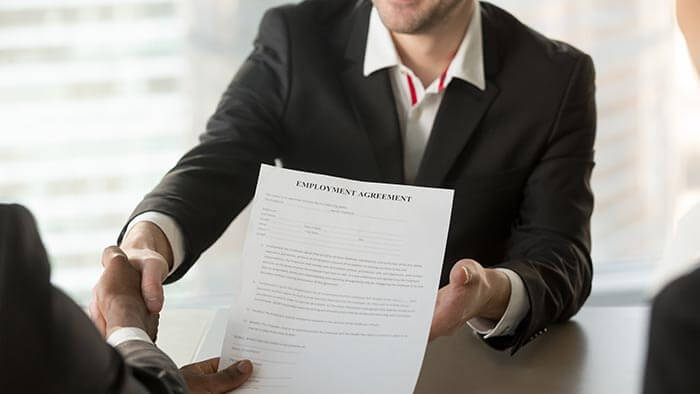 If you're unemployed and living on benefits or if you have a low income it can be difficult to make ends meet. An unexpected bill can mean you need to find a way to raise some funds quickly. Like a loan.
But how do loans work if you're unemployed, and are they a good idea? Let's look at the detail.
Can I get a loan if I'm unemployed or on a low income?
Yes, you can. But you might end up paying a lot more to borrow than if you had a higher income. Lenders could see you as a higher risk, so they may hike up the interest rate for your loan.
If you're not careful, you could start to owe more and more. That could end up creating more problems than you were trying to solve.
What types of loan are available?
Secured loans
This is when you offer the lender something as security for the loan, like your house or car.
Lenders will probably be more willing to offer you a loan with security in place. But if you can't make the repayments, they can take your house or your car from you.
Personal loans
With personal loans, you don't put anything down as security. So you won't lose anything valuable if you can't make the repayments. But you're likely to get a higher interest rate than if you were employed or on a higher income.
Payday loans
These tend to have short repayment terms – you're normally asked to repay the loan when you next get paid. They normally have some of the highest interest rates and you could find yourself owing a lot if you can't repay. You should avoid these wherever you can.
Doorstep loans
This is when a representative from a lender calls at your home to give you the initial loan and then comes back every week to collect the repayments. Like payday loans, these loans tend to have high rates of interest and are best avoided where possible.
Guarantor loans
With this type of loan, someone agrees to act as your guarantor. This means they'll repay your loan if you can't. You both need to think carefully before taking out this kind of loan.
What about if I'm on benefits?
If you're on benefits and you need some extra cash, you could be eligible for a Budgeting Loan from the government.
This type of loan can help with buying essentials like a washing machine or for meeting costs like any rent payments you've missed.
You can borrow from £100 to £348 – or £464 if you're living with a partner.
How much you can borrow, and whether you're eligible, will depend on the type of benefits you're getting and whether you can pay the loan back.
To find out more, visit GOV.UK.
What should I do before getting a loan?
Make sure you have a good credit score. A lender will look at this before they decide whether to lend you any money.
Your score shows them how good you are at borrowing money and paying it back.
There are some simple things you can do to improve your credit score:
Use a credit card little and often
Get your name on the electoral roll
Pay your utility bills on time.
You can find out more in our article on improving your credit score.
If you're looking for a loan, don't make lots of applications to different lenders. This gets noted on your credit score and will make lenders think you're more of a risk.
What other options are available?
If you're a homeowner, talk to your mortgage lender. They may be able to offer you a remortgage deal, freeing up some cash. This could mean you end up paying more interest in the long-run though, making it more expensive. Alternatively, they could offer you a mortgage payment holiday.
Try to cut back on your outgoings. Work out how much money you have coming in each month, and how much you're spending. Is there anything you could cut back on, like a subscription to a streaming service that you don't often use?
Find cheaper deals for utilities and insurance. You might be surprised by how much you could save, simply by using a service like Confused.com to shop around for the best deals.
Look at credit cards as an alternative. With a credit card, you can buy a large item in-store or online and then pay it back monthly. Some credit cards offer 0% interest for a certain initial period, so if you pay it back quickly you could avoid interest.
Check whether you could use an overdraft. If you have a current account, it could come with an overdraft facility. That means, for a certain fee, you can dip into the red for a short amount of time. Check what fees your bank charges, and make sure to let them know first.
Have you thought about friends and family? It might be a difficult conversation to begin with, but your loved ones may be willing to help. You could arrange repayment terms with them, so they know you'll pay them back. Any interest you offer to pay will likely be much lower than the interest from a loan company.
What are the pros and cons of getting a loan while I'm out of work?
Pros
If you need cash for something unexpected, like some work that needs doing on your house, it can be a quick way to get funds.
If the interest rate is fixed, you'll know how much you have to repay each month. So you can manage the household budget and avoid any nasty surprises.
You can use the money for just about anything. With other options, like credit cards, your choices are more limited.
Cons
If you're already difficulty with your finances, taking out a loan could simply add to your worries.
As you're unemployed you'll probably have to pay a higher rate of interest than if you were employed. Debts can mount up.
If you can't make the repayments, you could get into difficulty. Remember, if you take out a secured loan the lender could even take your home or car.
If you're not careful you could end up borrowing from a loan shark, who charges extremely high rates of interest and may be operating illegally.
What happens if I'm still struggling?
The good news is that there is help at hand. There's plenty of advice out there for people who are having money worries. Particularly during the coronavirus crisis.
It's always best to ask for advice sooner rather than later, so you don't fall into spiralling debt.
You can ask your local Citizens Advice Bureau for advice or there are charities like National Debtline who can help.