Talking about death is something we're not very good at. But if you were to die, how would your family and those left behind cope financially?
Having life insurance means you have the peace of mind of knowing they have a financial buffer to keep going. It could also give them the money to carry on their lives without your income.
But if you're thinking about protecting your family you've probably also asked yourself 'how much life insurance do I need?' It can be confusing to work out the type of policy you need and how much cover to buy.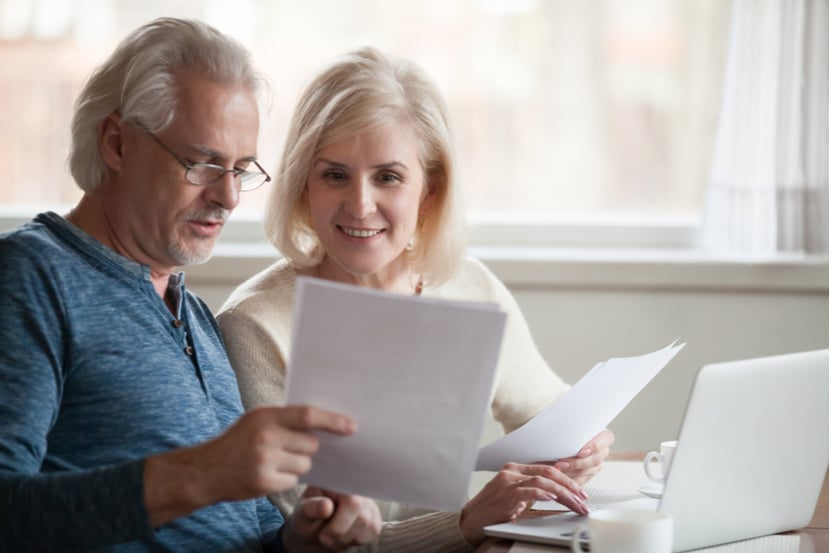 Here we look at what life insurance is all about, from how to choose life insurance to how much cover you need. We've also got some helpful tips about how to find the best - and most affordable - cover for you and your family.
Why do I need life insurance?
Life insurance is a policy you choose to buy if you want one. You might need it to give your family a lump sum of money if you die.
Some common reasons for wanting a life insurance policy include:
You've bought a new home: Your life insurance could cover your mortgage payments
Children: Life insurance money could be used for your children, from nursery costs to university fees plus all the other daily costs involved with having kids.
For inheritance reasons: If you want to use your life insurance policy to leave surviving family members with an inheritance
Funeral costs: Funerals sometimes cost thousands and a lump sum of money could be used from your life insurance policy for this.
What life insurance should I get?
The type of life insurance policy for you depends on your own circumstances.
This includes:
Your family situation
The size of your mortgage
The number of people (if any) who are financially dependent on you.
Your budget and finances also impact the type of insurance you buy. Mortgage life insurance, for example, just covers your mortgage payments and decreases over time. This is one of the cheapest policies to buy because it has the smallest overall payout.
While whole-of-life insurance is one of the most expensive but usually has the largest overall payout.
How much life insurance cover should I take out?
In general, the more protection your life insurance policy offers, the higher your premiums are likely to be. You want your policy to provide enough cover but at the same time you don't want to be paying for too much cover.
The two most common types of life insurance are term life insurance and decreasing life insurance.
Term life insurance
You set the time the life insurance is in place for, often until your youngest child reaches the age of 18, and the amount that will be paid out. This is set for the length of the policy, for example a payout of £300,000 if you die within a 15-year term.
Decreasing life insurance
This is usually the cheaper option when it comes to premiums. With decreasing life insurance the amount of money paid out decreases with time and usually covers your mortgage as the amount owed will also decrease over time.
There's also whole-of-life insurance, which is slightly less common. As the name suggests, it lasts for the whole of your life and the premiums are generally more expensive than with term or decreasing life insurance.
To work out how much life insurance cover you need, take some time to look at what the money would be used for and your reasons for taking out a policy:
If you want to cover your mortgage, the payout should be the same as what's left on the loan. Use our life insurance calculator to figure this out.
If you want to provide your family with a regular income after your death, you could look at your current outgoings and future costs to work out an accurate figure to get sufficient family life insurance.
If you're over 50 and you want cover for your funeral costs, the amount might depend on what you can afford to pay in premiums.
How long should I get life insurance for?
The length of time you need your life insurance to last depends on your reasons for getting it. A typical length of time for a life insurance policy is 20 to 25 years, although it could be shorter or longer depending on your reason for getting it.
Here we list some of the most common reasons for buying life insurance, and calculate how long you might need it for.
Life insurance to cover a mortgage: This should cover the remaining length of your mortgage term.
Life insurance for family members or financial dependents: Your policy should cover your family members until they're no longer financially dependent. Usually this is until the youngest child turns 18 but it could be older if you want the policy to also cover university fees.
Life insurance for your whole life: Whole-of-life insurance covers the whole of your life. This could be used if you want to be able to provide your family or loved ones with a sum of money at any point during when you die.
How do I choose and buy life insurance?
If you've decided life insurance is right for you, the first thing to decide is what type of policy you need. The specific kind of policy you go for largely depends on why you want it in the first place.
Using a life insurance calculator could give you a good indication of the amount of cover you need. You can then shop around and find a policy that works for you - at the right price.
Using a comparison service like ours, you can easily see a range of insurers in one place. We'll show you details about the policies they offer and the price of premiums.
Start a life insurance quote
It's worth taking the time to compare a range of different policies. As life insurance is a long-term product you want to find a policy that really works for you at the best price possible.
To buy life insurance you usually need to speak to an insurer. They might need to look at your lifestyle and health to calculate how likely you are to make a claim on the policy. You don't need to take the first quote you get and it's important to compare prices so you know you're getting what you need.
Is life insurance worth it?
Life insurance isn't for everyone and there's no point in buying it if you don't need it. Here we look at the main pros and cons of having a life insurance policy:
Pros of life insurance
It provides your family with money if you die
Your family could cover outstanding mortgage payments
It pays out on death to your beneficiaries
If written in trust it's protected from inheritance tax
Cons of life insurance
You pay a monthly premium for it
The cost rises for buying a new policy as you get older
The cost could be high for those with pre-existing conditions
Inheritance tax is charged if not placed in a trust
Does the level of life insurance cover change over time?
When you buy life insurance you decide on the amount of money you want it to pay out if you die.
If you buy a decreasing life insurance policy, this amount should go down over time. These policies are usually for mortgage repayments because as you repay a mortgage there's less to pay on it.
With term life insurance the level of cover only changes if you request a change.
It's possible to change your life insurance policy at any time and you might need to increase, or decrease the level of cover. For example, if you pay your mortgage off sooner than expected you could lower the overall amount of cover. Similarly if you move into a property with a bigger mortgage you might want to increase the level of cover you have.
Speak to your insurer first to see if this is possible and how much more - or less - it could cost you. You can then either stick with your insurer, or you could switch to a new insurer that offers a better deal.
Should I get life insurance cover for my partner too?
You could buy a joint life insurance policy, which pays out only one lump sum when the first partner in a couple dies.
A joint life insurance policy could be cheaper, as it only pays out one lump sum. But it's important to find a policy that provides enough cover for your needs.
For example, if you had a joint life insurance policy and one person died, the remaining partner would have a lump sum of money to put towards their expenses. This could be to pay the mortgage or to help with childcare costs. Yet if the surviving partner also died, there'd be no additional payout.
Single person life insurance policies might be more expensive, but it's worth comparing prices to see whether it's worth both of you getting covered.
What other factors affect the cost of life insurance?
The amount of cover and the length of time your policy lasts impact the price you pay for your monthly premiums.
But the following will also affect the cost:
How old you are
Your health
If you've ever smoked
Your lifestyle
Where you live
Your family medical history
Your profession, the more hazardous the higher your premiums are likely to be
Should I consider getting life insurance written in trust?
If you put your life insurance in trust, this means you're setting up a formal arrangement for the policy to be looked after by the trust and trustees (people you decide upon such as family members or friends).
If it's written in trust it doesn't cost you anything, apart from any solicitor fees.
A policy written in trust is kept separate from your estate when it comes to inheritance tax. This means your family might be able to get a payout with the least hassle and the lowest possible tax charge when you die.
It also means you can specifically state who you want the money to go to. This money should be divided up according to your will if you have one, or a letter of wishes, if you've made one. If not it's usually divided up according to the laws of intestacy, which may mean it doesn't go to the people you want it to go to. Unmarried partners or those not in a civil partnership, for example, aren't automatically entitled to this money.