When you're renting a property there are certain landlord and tenant responsibilities involved. Whether you are the tenant or the landlord, it's a good idea to familiarise yourself with your responsibilities to avoid any misunderstandings and potential disputes.
This should save you forking out for anything you shouldn't be paying for.
In general, these are the main responsibilities for landlords and tenants as set out by law in the Landlord and Tenant Act 1985.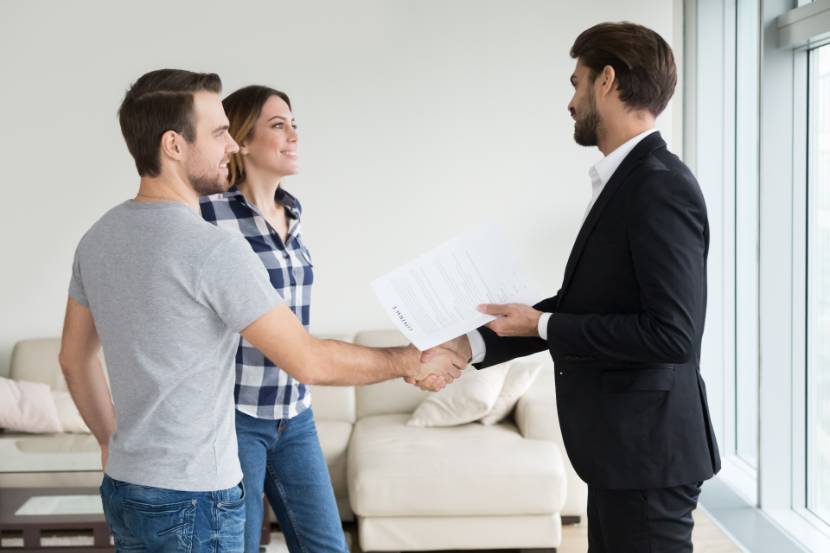 Landlord responsibilities
It's a landlord's responsibility to:
Ensure the property is habitable and safe.

Protect your tenant's deposit through a deposit protection scheme, and return it at the end of the tenancy.

Perform repairs to the structure and exterior of the property when needs be.

Repair heating and hot water installations, sinks, baths and electrical wiring.

Ensure gas and electrical appliances are regularly checked and obtain the necessary safety certificates.

Ensure furniture and furnishings provided are fire safe.

Provide door locks and keys in good working order.

Provide new tenants with an Energy Performance Certificate (EPC).

Follow all fire safety regulations.
A landlord is not responsible for any costs incurred while fixing problems directly caused by a tenant.
A specialist landlord home insurance policy may be helpful in dealing with some of the unexpected expenses you incur. For more information, read our guide on landlord responsibilities
Tenant responsibilities
It is a tenant's responsibility to:
Pay rent on time, even if you're having problems with your landlord.

Pay utility bills, such as gas and electricity, telephone, broadband and so on, unless agreed otherwise with the landlord.

Turn off water at the mains if you're away during a period of cold weather.

Pay council tax, water and sewerage charges in most cases.

Ensure the property is looked after and kept in a sanitary condition.

If you want to protect your contents, you'll need to get your own policy as you won't be covered under your landlord's insurance. This could be a standard contents insurance policy, or a shared house contents insurance policy if you live in shared accommodation.

Get damages caused by you or your visitors professionally repaired, unless you have permission to do it yourself.

Not sublet, unless it was previously agreed with the landlord.

Give the appropriate amount of notice before moving out. This is usually outlined in the rental agreement.

Clean the property before moving out and restore it to the condition it was when you moved in. Any damage caused by you might be deducted from your deposit.
Remember if you don't fulfill your tenant responsibilities your landlord might be able to evict you.
Our guide to tenants responsibilities can give you more information on this.
Access rights
The landlord has a right to 'reasonable' access to the property to perform repairs and maintenance and so on.
It is, however, the landlord's responsibility to get the tenant's permission first, and give 24 hours' notice of a visit.
Should a landlord want to access the property for any other reason, you have every right to refuse this if the timing is inconvenient.
However, a refusal to access should be made on reasonable grounds. Tenants can't simply bar the landlord from the property without good reason. It is ultimately their property, after all.
If anything goes wrong
A good home insurance policy could help with many of the costly problems that you can incur if you're renting property or letting a property.
However, insurance can't fix every problem. If you feel that either your landlord or your tenant isn't living up to their legal or contractual responsibilities, don't take the law into your own hands.
As a tenant
Make a complaint directly to your landlord if you don't think they're meeting their responsibilities. You can do it verbally or via a formal letter outlining the problems.
If that fails, make a complaint to your MP, councillor or tenant panel.
You can contact your council to report problems with your landlord as a last resort.
As a landlord
Talk to your tenant and write them a formal letter first.
If you can't resolve the problems, you can use a mediation service to resolve issues. If all else fails, you could take your tenant to court.
The law is there to protect the interests of both landlords and tenants, and there are always options to pursue without things getting too heated.
Compare home insurance quotes