Important information - 8 October 2021
An unprecedented increase in energy costs means we're currently working with a reduced number of suppliers. If you're looking to switch, you may have limited options.
You're still able to use our comparison service to see the deals available to you. However, in most cases you'll need to contact the supplier directly to switch.
If your energy supplier has recently gone bust, there's no need to worry. The energy regulator, Ofgem, will move you to a new supplier and any credit balance you've built up with your original supplier will be protected. You won't lose your energy supply at any time during the process.
You can set up a free energy Savings Alert when you get a quote. This means we'll send you an email alert when you can start saving on your current energy bill.
Switch gas and electricity to these suppliers and more
How your energy switch works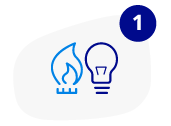 Get energy quotes
Take three minutes to get a quote to switch energy supplier, and pick the deal that's best for you - cheapest price, green tariff, a big six company or small supplier.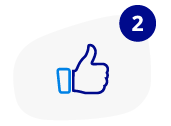 We do all the work
Your selected supplier sets up your new energy switch and contacts your existing provider. Sit back and relax - all you might have to do is take a meter reading when instructed.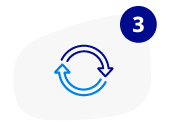 Switch takes place
You automatically get 14 days to change your mind. If your new supplier is signed up to the energy switch guarantee, your switch takes a maximum of 21 days.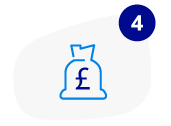 Spend your savings
You could save hundreds of pounds each year by switching your electricity supplier. Put it towards a holiday, a new tv or a set of smart lightbulbs - what will you spend yours on?
Switching your gas and electricity supplier takes 5 minutes work from you and could save you money every year. So the better question is, why wouldn't you switch energy supplier?
Whichever energy provider you use, the same gas and electricity comes into your home. The only difference is the company you pay for it, and the price you pay.
This means that your next-door neighbour could be paying less than you every year. No wonder they can afford that new garden shed...
Switching energy supplier is free and you can switch anytime if you're not on a fixed-term deal. You can even switch more than once a year if you want.
You can switch your gas and electric supplier at any time and as often as you want, but there are some times when it's best to switch.
So when should you switch energy supplier?
If it's been more than 12 months since you last switched

Most energy companies offer 1-year fixed deals. After that you go on to their standard variable rate (usually their most expensive). If you haven't switched energy supplier in more than a year, then you can probably save money on your bills.

In the last 49 days of your deal

Many fixed-term deals have an exit fee if you leave early. However, in the last 49 days of your deal, the exit fee doesn't apply. If you want to keep saving money on your energy bills this is the best time to switch to a new energy deal before your current cheap deal ends.

If a new deal can save you money even with an exit fee

Sometimes it's worth paying the exit fee to get the best cheap energy deal. If your exit fee is £60, and a new deal can save you £120, then it could be worth switching.

Winter is coming

You'll use as much as two thirds of your annual energy during the winter months, because you'll spend more time inside with heating and lights on during those long, dark winter evenings.

When you move house

Your new property will be a different size with different rooms, and different insulation. Make sure you're on the cheapest energy deal from the day you move in to maximise your savings.
Energy companies supply the gas and electricity to your home. Or rather, they bill you for the gas and electricity you use.
The same gas and electricity are supplied to your home whoever you are billed by.
Even if the company goes bust, your supply will carry on, just with a different supplier sending you the bill.
So what's the difference between all these energy companies, apart from the price you pay?
Customer service

Customer service varies between companies and there are lots of reviews online to find out which are the best energy companies for service.

Some smaller companies have great customer service ratings, while the big six energy companies often perform less well – which might be because they have so many customers and can't get it right for everyone?

Green and renewable energy

Switching to a green energy deal is important for many energy customers. By switching to a renewable energy deal you can be sure that your gas and electricity helps to save the planet AND save you money.

You can get green energy deals from specialist green suppliers such as Green Energy Network or Pure Planet.

Most of the big and medium-sized energy companies also offer green energy deals which are normally 100% renewable electricity.

Renewable gas is not always available, but some companies such as Pure Planet do offer 100% carbon-offset gas.

Smart meters

Whatever you think about smart meters, they can often be a reason for not switching energy supplier.

If you don't want a smart meter, there are plenty of gas and electricity tariffs you can switch to that don't need you to have your meter changed.

Or do you have a smart meter and worry about it not working when you switch energy supplier? Good news, you have even more options.

Firstly, you can run a quick energy quote to see if your current supplier has a cheaper energy deal available.

Secondly you can switch and if you lose any function of your smart meter, then ask your new supplier to fix it. If their service isn't good enough you can always switch energy with Confused.com again.

Second generation smart meters are designed to be able to switch energy supplier and still work.
What our expert says:
"Switching energy supplier is something everyone should do regularly. The same gas and electricity are supplied to your house, through the same pipes and cables whoever you are with."
"Your next-door neighbour could be paying less than you every year for the exact same thing. It makes no sense to pay more than you need, especially when comparing energy prices takes less than 5 minutes. Your energy switch is taken care of within 3 weeks and you'll be supplied the whole time."

Confused.com gas & electricity comparison service provided by Decision Technologies Limited, a registered company in England & Wales. Company Reg No: 05341159. Registered address: First Floor, High Holborn House 52-54 High Holborn London WC1V 6R.