Is it worth getting someone else to sort out your insurance for you? Find out what car insurance brokers do and whether they could help you get a better deal.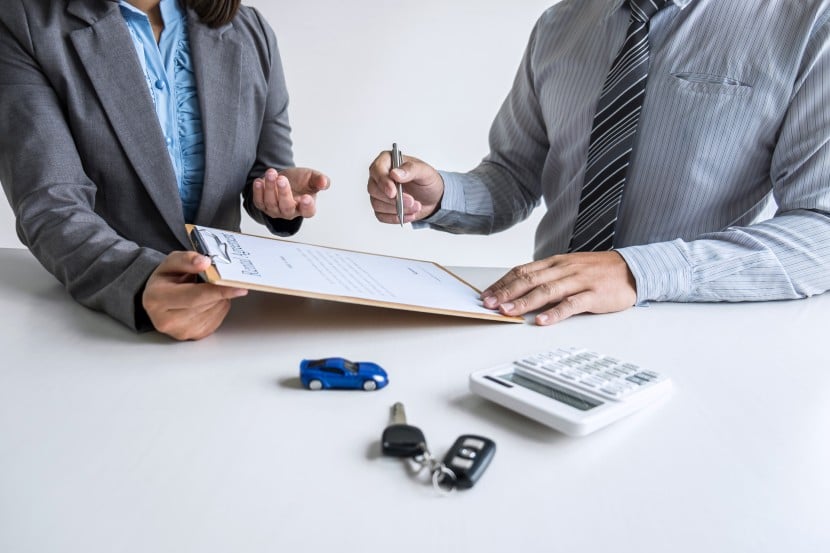 Back in the days before comparison websites, you had 2 options if you wanted to shop around for the best value car insurance:
Spend hours getting quotes from a range of car insurance providers and figuring out the best option
Pay a car insurance broker and get them to do the legwork for you
These days, using a car insurance comparison site is much more common, but there are some drivers who still prefer to use car insurance brokers.
What is a car insurance broker?
A car insurance broker's job is to research the insurance market and find the best deals for their customers.
Your local car insurance broker might be a 1-person band or part of a company.
Car insurance brokers make money by earning a commission from insurance companies for the policies that they sell. This can mean you pay more.
A car insurance broker should also help you if you need to make a car insurance claim, and liaise with the insurer on your behalf.
What do car insurance brokers do?
In a nutshell, a car insurance broker trawls through a number of companies to find the most cost-effective cover for your needs.
You and the broker chat about what you want your policy to cover, such as:
They then act as the go-between between you and the insurance company. They l look out for your best interests when presenting you with insurance deals.
What are the advantages of buying with a car insurance broker?
One of the main reasons why people went with car insurance brokers in the past – because they saved you time – isn't as relevant anymore.
That's because insurance comparison sites like ours compare dozens of insurance quotes in only a few minutes.
Compare car insurance quotes
However there still may be benefits of using a car insurance broker:
You might appreciate the personal touch - for example having an expert explain the terminology or the level of cover you need.
Car insurance brokers might also have expert knowledge about the insurance industry. This could come in handy if you're in need of a specialist policy, such as if you have a classic car, a high performance car, or if you need cover for driving abroad.
Car insurance brokers often have access to specialist insurers that don't deal direct with the public.
An insurance broker might also be able to help you out if you need to make a car insurance claim.
Car insurance brokers also have to put customer needs first, above their own or an insurer's. They must adhere to this as part of the rules of the British Insurance Brokers Association (BIBA).
Your local car insurance broker should also be regulated by the Financial Conduct Authority (FCA). This means that if you have a problem with your car insurance broker you have protection through the Financial Ombudsman Service.
What are the downsides of buying through an insurance broker?
Before you decide to use a car insurance broker, it's worth thinking about the benefits of the personal touch over and above a comparison website.
Fees: Car insurance brokers need to make their money somehow. You might get the best value deal, but you may have to pay a fee for their services. Or a commission payment might be worked into your premium. Before you sign the dotted line, make sure you're both clear about how much you have to pay for their services, and what they're doing for you. Otherwise, the final figure might surprise you.
Ghost brokers: Beware of scammers that get you a cheaper policy by fabricating your details. You might risk driving without a valid car insurance policy and they still get to pocket the fee. In some cases, dodgy brokers give you a fake insurance certificate and take all the money. In either case, you're not covered and could be breaking the law.
Time: You need to make an appointment to meet or talk to your broker. When you use a comparison website you can arrange cover in minutes, from the sofa, whenever it's convenient for you.
Should I use a car insurance broker?
If your requirements are straightforward you can usually shop around for good value car insurance quickly and easily online. Even if you aren't 100% sure what you need, or understand all the terminology, comparison sites usually offer helpful car insurance guides to help you on your way.
If you have more specific requirements like a classic car or one with lots of modifications you might benefit from the specialist knowledge of a car insurance broker. A car insurance broker might also be particularly helpful if you're struggling to arrange affordable cover, for example if you have driving convictions.
Do car insurance brokers save you money?
The cost of your car insurance depends upon many factors, such as how long you've been driving and the type of car you have.
Where you buy the policy from could also affect the price, and that's why it's important to shop around to make sure you're not getting ripped off.
Choosing to use a car insurance broker could work for you as they can approach specialist insurers.
But before you buy, it's worth shopping around first, to make sure the price really is the best available to you.
Car insurance brokers near me
There are car insurance brokers in virtually every town across the country, so you're most likely to be spoilt for choice.
The key thing is to find one that's competent enough to find you a policy that suits both your needs and your budget.
Your first port of call should be to ask family and friends for recommendations. Their views should be fairly unbiased if they've had first-hand experience with a local insurance broker.
This should help you draw up a list of potentials, and it's up to you to narrow it down. In particular, look out for a broker that:
Has experience in getting proper cover for your particular kind of car
Can show knowledge of the types of risks and costs you're likely to face
Is willing and able to support you should you make a claim in future
Can provide testimonials and references from previous clients
It's always worth spending some time researching the broker online and social media, as this might alert you to anything dodgy going on.
You should also check that they're regulated by the FCA.
Finding a suitable car insurance broker can be a time-consuming process.
If time is something you don't have much of, that's where we can help. When you use our service you can compare dozens of car insurance quotes all in one place.
What's the difference between a car insurance broker and an insurance agent?
Although the two might sound similar there is an important difference. An insurance broker should be able to trawl the market to find you the best deal and have access to a range of car insurance companies.
An insurance agent, on the other other hand, might only be able to sell products from certain insurance companies.
What is a ghost broker?
A ghost broker is a scammer that sells fraudulent insurance policies.
Scammers typically purchase genuine insurance policies using false information and then sell them on to unassuming motorists. You may also be given false insurance certificates.
In addition to having a worthless policy you could be charged with driving an uninsured car.
How do I tell the difference between an insurance broker and a ghost broker?
Ghost brokers prey on the unsuspecting but, if you do your research, it is possible to tell if your broker is legitimate.
Before you part with your cash check your broker has a website and UK address and phone number.
You should also check that they are registered with the FCA and a member of the British Insurance Brokers Association.
If you suspect a scam, you can report it to the Insurance Fraud Bureau's Cheatline.