Hybrid cars: The best models on the market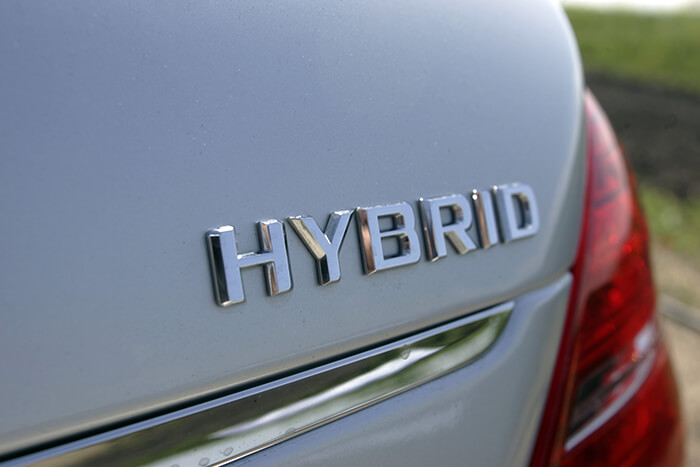 Hybrid cars - the perfect middle ground if you're not ready to make the switch to electric. We've rounded up our favourites.
Electric cars are obviously the future – but a hybrid may be worth considering if you're worried about the battery going flat on long journeys.
These vehicles combine normal petrol or diesel engines with an electric motor and batteries. This means they use less fuel and produce lower CO2 emissions.
There are different types of hybrids, all of which use electric power to varying degrees. Which option you choose will depend on your requirements.
It's also worth bearing in mind that a number of manufacturers produce different hybrid versions of the same car in order to meet individual needs.


Toyota Prius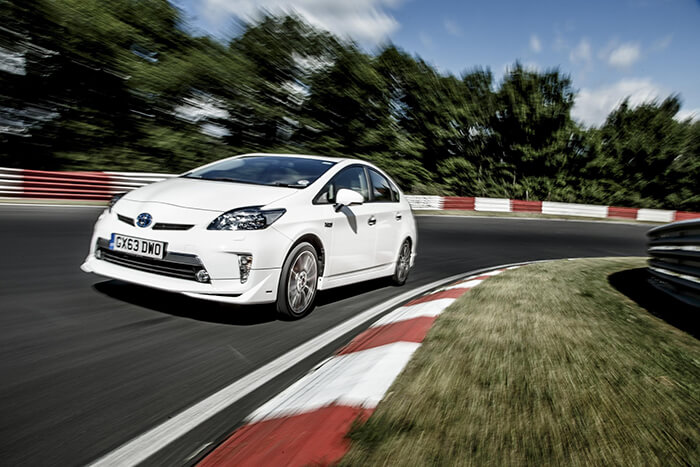 Say the word "Hybrid" and this is the car that probably springs to mind. Amazingly, the first Prius arrived on the scene as far back as the late 1990s.
The latest incarnation has a 1.8L hybrid automatic engine and push-button start, as well as useful gadgets such as adaptive cruise control and lane departure warning.
It also boasts plenty of space for passengers – one of the reasons this car is so popular with Uber drivers around the world – and a number of trim levels.
Drivers can expect to achieve 60 to 67mpg, while on-the-road prices range from £25,000 for the Active edition to just over £28,000 for the Excel.
In addition, there are Plug-In versions of the Prius that enable the battery to be charged and run for an extended time on electric power alone.
Read more: Top 10 cheapest cars to insure in 2020
VW Golf GTE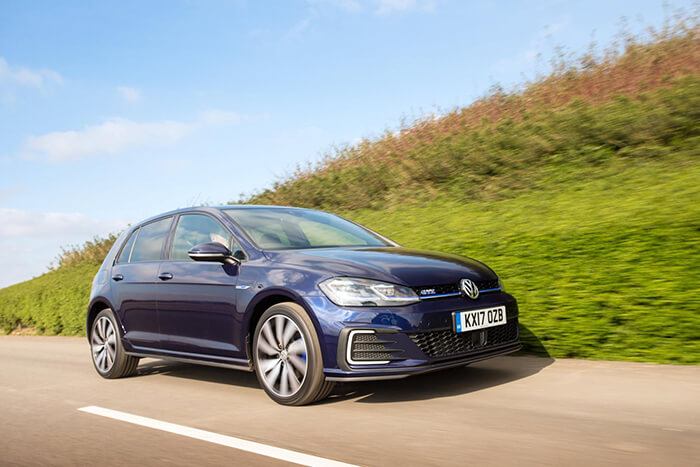 The distinctive Golf has been around for decades. It was beloved by hot hatch enthusiasts in the 1980s and nowadays it's a favourite with modern day families searching for that combination of practicality and performance.
The GTE is Volkswagen's attempt to meet the needs of petrolheads who want to be more eco-friendly but are reluctant to go all-electric just yet.
Retaining the Golf's classic good looks, it can travel for up to 29 miles on purely electric power, although some reviewers have suggested this claim may be rather generous.
Plugging the GTE into your mains socket will enable it to be recharged in less than four hours – or even quicker with the optional home wall-box or public charging station.
You can expect to pay up to £35,000 for a GTE, depending on the spec requested.
Mitsubishi Outlander PHEV
Mitsubishi has forged a reputation for producing tough, sporty vehicles and was one of the first manufacturers to recognise the benefits of plug-in hybrids.
This beast, which costs around the £35,000 mark, combines a 2.4 litre petrol engine with a 13.8 kWh capacity battery. The trip from 0-62mph takes 10.5 seconds.
Its size makes it an attractive choice for families. The cabin is spacious and the five passengers it can carry benefit from plenty of head and legroom.
With 463 litres of boot space and the capability to fold down the rear seats, there is ample space for bikes, push chairs, camping equipment, and anything else you might need to carry.
The Outlander also comes with a power meter in the display that provides information on energy usage and engine power.
Read more: The top 5 self-parking cars
BMW 3 Series 330e Saloon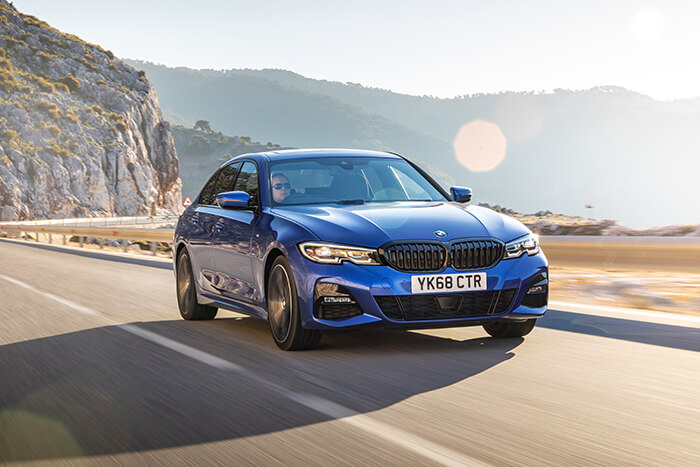 The latest version of the 3 Series – in its M sport version – has just been named best Plug-in hybrid car in the up to £50,000 category of the 2020 What Car? awards.
With a price tag of just under £40,000 it isn't cheap, but the judges identified plenty of reasons why it should be considered by executives and families alike.
They branded it fun to drive, as well as being extremely practical, with up to 36 miles possible on a full charge. More than enough for shorter trips around town.
It also doesn't hang about. You can get from 0-62mph in 6.5 seconds, while BMW's eDrive technology can detect whether you're in a city or on a motorway.
This means it will switch between energy modes as required, so you always get the best possible efficiency. This latest 3 Series is certainly a top drawer modern take on a firm favourite.
Hyundai Ioniq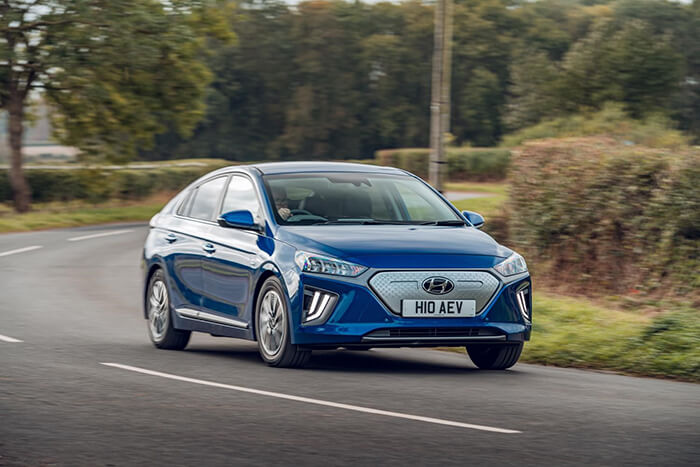 What's not to love about the stylish Ioniq? It looks great, boasts low running costs, and comes with a relatively modest price tag of around £22,000.
It has one of the most aesthetically pleasing, aerodynamic shapes of any hybrid on the market and comes in a variety of editions.
As well as conventional hybrid, it's also available in plug-in hybrid and fully electric versions, so there really is an option to suit everyone.
The Ioniq hybrid, which has a 1.6 litre GDi petrol engine and 1.56 kWh lithium polymer battery, boasts fuel consumption of around 62.8 mpg.
Hyundai also provides a free five-year subscription to its LIVE services, which provide real-time information on traffic, weather and even petrol station locations.
Read more: The 5 most economical cars
Toyota Corolla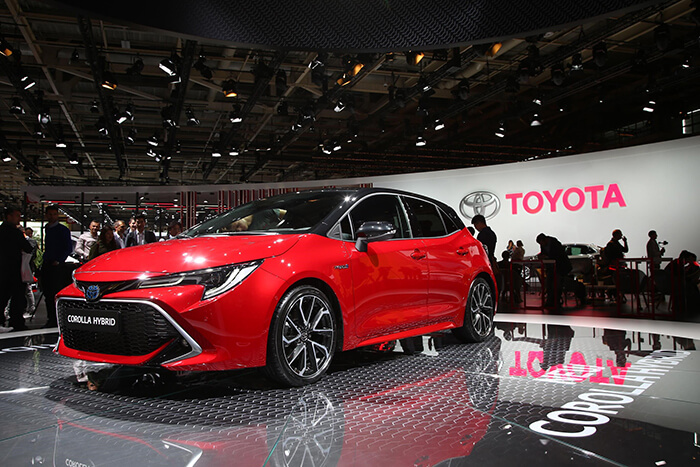 There is room for another Toyota on this list and it's the award-winning Corolla – particularly the 1.8 VVT-i Hybrid Icon Tech edition.
This five door hatchback, which costs around £25,000, has just been named best hybrid car costing £20-£30,000 in the 2020 What Car? awards.
The judges insisted it had the edge over rivals due to being more comfortable, quieter, and smoother to switch between petrol and electric power.
They highlighted the Icon trim version of the Corolla as this comes with a sat-nav, a rear-view camera, parking sensors and dual zone climate control.
As with many hybrids, the fuel economy is something most petrol-only drivers can only dream about with up to 62.7 mpg.
Skoda Superb iV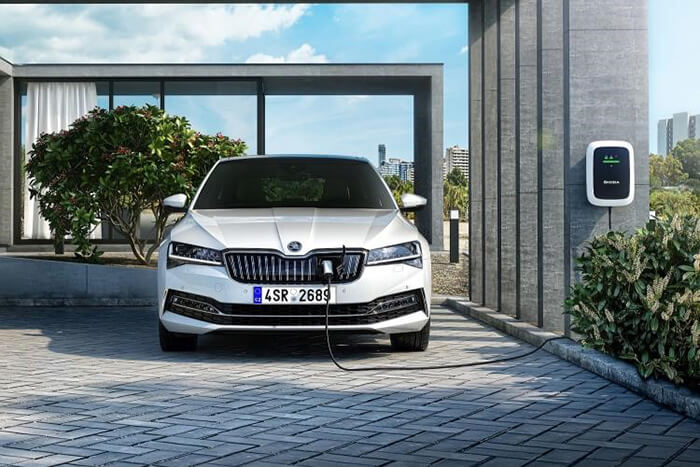 This is Skoda's first model with plug-in hybrid powertrain and comes in both hatchback and estate versions. What suits you best will depend on your circumstances.
Both cost a little over £30,000 but for that you'll receive a 1.4 litre turbocharged petrol engine with a battery that can power you for 34 miles on electricity alone.
The IV is available in four trims – SE Technology, SE L, SportLine Plus, and L&K – and comes in three drive modes.
The battery and engine offer a combined range of 578 miles, with the iV able to hit 62mph in 7.7s on the way to a top speed of 138 mph.
There's also good news for pedestrians, with an e-noise generator making the sound of a conventional engine at speeds of up to 32mph.
Read more: Electric cars: How they work, their pros and cons
BMW i8 Roadster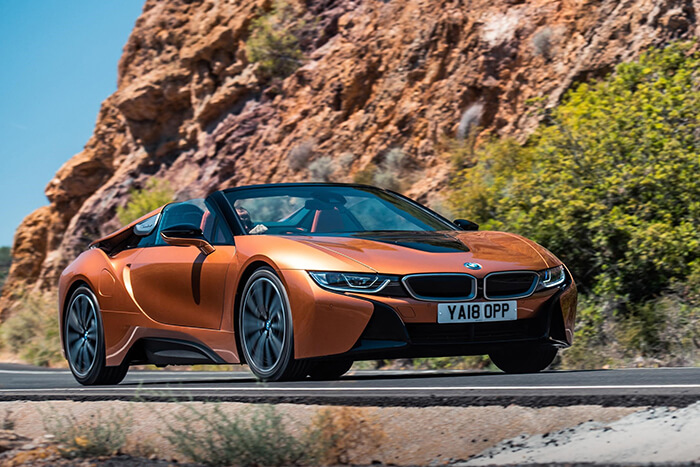 No feature on hybrid vehicles would be complete without mention of the jaw droppingly incredible i8 Roadster – even if you'll need the best part of £130,000 to become an owner.
Although BMW is due to discontinue production in 2020, this futuristic monster is still worthy of its place on this list for the time being.
The i8 is unique car whose spiritual home is the race track, being packed full of extras such as Dynamic Traction Control and the BMW xDrive all-wheel drive system.
It also features a turbocharged three-cylinder engine that can carry you from 0 to 62mph in just 4.4 seconds.
The final version of this stunning sports car will be the i8 Ultimate Sophisto Edition but only 200 units are being produced on a first-come, first-served basis.