Brits forking out hundreds of pounds on DIY lockdown projects
Nearly three in four (72%) Brits are tackling DIY jobs during lockdown, with some spending more than £500
• Mammoth jobs homeowners are taking on include plastering, laying flooring and even fitting kitchens, hoping to add £1,500 to the value of their home, on average.
• More than half of DIY darers (53%) have reported a mishap, including burst pipes, smashed windows and holes in walls.
• Home makeover how to : Confused.com's guide gives tips on how to decorate your home when renting vs owning.
• A quarter (25%) of homeowners are unaware of when DIY changes need to be declared to insurers – Confused.com's handy guide clears up any confusion.
As the bank holiday weekend approaches, Brits will no doubt be taking advantage of the extra day off to get into the DIY spirit, with some forking out hundreds of pounds to spruce up their homes.

New research by Confused.com found nearly three in four (72%) homeowners across the UK have or will be using the extra time during lockdown to make improvements to their home. And now popular DIY stores are opening back up, this weekend could see even more people heading out to stock up on home renovation 'essentials', with shoppers spending just under £200, on average. Although, for some homeowners, these renovations are costing a pretty penny, with almost one in ten (9%) planning on spending up to £500.

Lots of people will be easing their way into home improvements with some outdoor gardening, as more than half of homeowners (54%) take on painting fences and laying decking. But most commonly, people are planning to spruce up their interiors, as nearly three quarters (65%) of homeowner's plan on painting and decorating. However, some DIY darers are planning to take on mammoth tasks, with one in ten (10%) trying their hand at plastering or laying flooring. While a further one in ten (9%) are attempting to fit a new kitchen or bathroom during lockdown, with the hopes of adding just over £1,500 to the value of their home, on average.

It can be easy for home improvement projects to get carried away and escalate into something a lot more complex, especially with the free time some people now have. According to our research, more than a quarter (27%) of homeowners say they will be carrying out DIY work due to boredom. But in contrast, more than a quarter (28%) say they're more motivated to crack on with jobs because of being at home.

But some people haven't ended up with the results they desired. Confused.com research found that nearly half (47%) of those have experienced mishaps while doing DIY. And given one in four (24%) claim they aren't particularly confident about performing DIY, the weekend ahead could see a few injuries!

Annoyingly, almost one in ten (8%) have ended up with burst waters pipes whilst carrying out home improvement works or have accidentally knocked holes in walls, doors and floors. While worryingly, one in twenty (5%) have accidentally smashed a window.
Most common DIY mishaps
| | |
| --- | --- |
| Badly cut | 11% |
| Fallen off a ladder | 10% |
| Electrocution | 8% |
| Burst water pipes | 8% |
| Caused a leak/flood | 8% |
| Accidentally knocked a hole in the wall/door/floor | 8% |
| Broken fingers, toes, and body parts | 7% |
| Smashed windows | 5% |
While some people are ready to get cracking on the home repairs, for many people, knowing where to start can be overwhelming. Homeowners might lack inspiration if the task at hand appears daunting, whereas renters might be confused about what changes can be made under their rental contract. Confused.com's handy guide offers some easy home improvement projects for people to take on during lockdown clearing up which DIY jobs are failsafe for renters.

Depending on the task they take on, homeowners could risk voiding their home insurance. And research shows that a quarter of homeowners (25%) are confused about which home improvements need to be declared to their insurer. Almost three quarters (72%) of them say they won't be mentioning the changes they've made to their home. But, according to Confused.com's advice, any property changes such as loft conversions or window replacements should be reported, as they could impact the value of the property. And before picking up the hammer, it's always best to check in with your insurer on which jobs won't be covered if they're not carried out by a professional. Confused.com's guide outlines when you should be notifying your insurer and if you'd be covered for a botched DIY job.

Yet, with everyone inside, it can be difficult to know when you're stepping on neighbours' toes. In fact, one in fifteen (7%) said that they're confused about social etiquette when carrying out noisy and intrusive DIY jobs. If you think your renovations might cause an intrusion, always drop your neighbours a note as a courtesy.

The long weekend ahead will be a prime opportunity to get stuck into jobs around the house and is a great excuse to stay at home and not be tempted to venture out. But stay safe and proceed with caution, so that you don't risk becoming another statistic on the mishaps list!

Jessica Willock, home insurance expert at Confused.com, says: "As many of us have more time on our hands under lockdown, now seems like the perfect time to take on DIY projects around the house.

"But it's important to consider when we should be notifying our insurer about the jobs we're doing, so we don't risk voiding our home insurance. Ideally, we should stick to jobs that we're qualified for, as insurers might not pay out if something goes drastically wrong. Our guide clears up which jobs need flagging – so that we don't end up forking out for mishaps that aren't covered!"

-Ends-
Notes to editors
Unless otherwise stated, all figures taken from omnibus research carried out by One Poll on behalf of Confused.com. This was an online poll of 2,000 UK homeowners (nationally representative sample). The research was conducted between 07/04/2020 and 09/04/2020.
Media information
For more information, contact our media team - pressoffice@confused.com
If your enquiry is time-critical, please write 'URGENT' in your email subject line.
If you would like a ring-back, please remember to include your telephone number.
Confused.com media team
About Confused.com
Launched in 2002, Confused.com was the UK's first digital marketplace for car insurance and is one of the leading brands in the sector, generating over one million quotes per month. It has expanded its range of comparison products over the years to include home insurance, van insurance, motorcycle insurance, and car finance comparison, as well as a number of tools designed to save consumers money.
Confused.com is not a supplier, insurance company or broker. It provides an objective and unbiased service. By using cutting-edge technology, it has developed a series of intelligent web-based solutions that evaluate a number of risk factors to help customers with their decision-making, subsequently finding them great deals on a wide-range of insurance products, financial services, utilities and more. Confused.com's service is based on the most up-to-date information provided by UK suppliers and industry regulators.
Press team contacts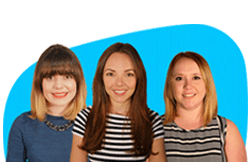 For more information, please contact our press team.
Email: pressoffice@confused.com
If your enquiry is time-critical, please write "URGENT" in your email subject line. If you would like a ring-back, please include your telephone number.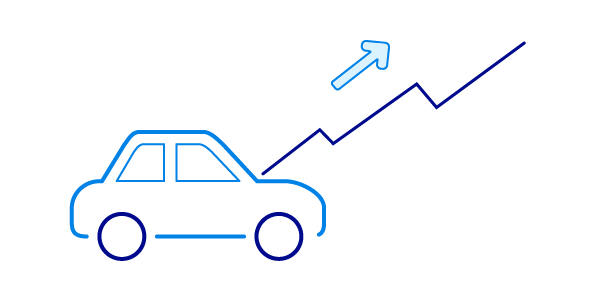 The most comprehensive analysis of car insurance premiums in the UK – compiled by motoring experts just for you! How much will you be paying?
SEE TRENDS