James Corden is drivers' hero in Confused.com's sheep whisperer
Corden harnesses the power of the sheep whisperer as he returns to the UK in Confused.com's latest TV advert
James Corden harnesses the power of the sheep whisperer as Confused.com's
latest TV advert
delivers another driver win to our screens.
This time Corden returns to the UK where he and his driving companion get stuck in a country jam gridlocked by a herd of stubborn sheep.
Confused.com's sheep whisperer campaign launched on 25th September with the brand's first ever 10 second teaser ad featuring Corden. In the teaser, he faces a Western-style stand-off with Maria the sheep, a stubborn ewe.
Celebrating the driver wins that Confused.com is now synonymous with, in the full length creative Corden parts the herd with a divine wave of his hands offering passage to a long lane of back-up vehicles. He has an epiphany that he is the sheep whisperer, which is reaffirmed by his friend and grateful drivers previously caught up in the country jam.
The country 'jam' theme is continued throughout, with the comedic moment brought to life by The Jam's, iconic British track, Town Called Malice. The advert concludes with a car-centric logo animation and driver wins announced by new and disruptive brand voice Melanie Sykes.
Kicking off with a full-length 40 second advert from October 1st the creative will top and tail and intersperse premier spots, including X- Factor, Great British Bake Off and Coronation Street.
The Corden vs sheep stand-off creative has been rolled out across multiple marketing channels, in a fully integrated approach including national press, radio, display advertising, social media, email and PPC.
These include sponsorship of Drivetime across the Heart Network and a 'T'-shaped double-page spread, where Confused.com parts the sheep herd across national press, such as The Metro, The Times, The Telegraph and The Sun.
The brand has also ramped up its social approach for the campaign, utilising Twitter First View to launch the full length creative and a sassy personified 'Maria The Sheep' account to capitalise on the #sheepwhisperer hashtag.
The advert is the fifth in the series featuring Corden, channelling the brand's leading proposition to deliver wins to drivers, saving them time and money.
In the past year Confused.com has extended its already comprehensive range of motoring products, and it now covers money-saving offerings including car finance comparison, MOT & service comparison, tyre comparison, and fuel and parking price tools.
Commenting on the new advert and company direction, Paul Troy, CMO of Confused.com said:
"After a strong start to the new Drivers win campaign we're renewing our contract with James Corden for a second year. We expect James and the campaign to continue to be a rising star, and this latest ad is our best of the campaign thus far."

- ENDS -
Media information
For more information, contact our media team - pressoffice@confused.com
If your enquiry is time-critical, please write 'URGENT' in your email subject line.
If you would like a ring-back, please remember to include your telephone number.
Confused.com media team
About Confused.com
Launched in 2002, Confused.com was the UK's first digital marketplace for car insurance and is one of the leading brands in the sector, generating over one million quotes per month. It has expanded its range of comparison products over the years to include home insurance, van insurance, motorcycle insurance, and car finance comparison, as well as a number of tools designed to save consumers money.
Confused.com is not a supplier, insurance company or broker. It provides an objective and unbiased service. By using cutting-edge technology, it has developed a series of intelligent web-based solutions that evaluate a number of risk factors to help customers with their decision-making, subsequently finding them great deals on a wide-range of insurance products, financial services, utilities and more. Confused.com's service is based on the most up-to-date information provided by UK suppliers and industry regulators.
Press team contacts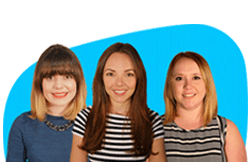 For more information, please contact our press team.
Email: pressoffice@confused.com
If your enquiry is time-critical, please write "URGENT" in your email subject line. If you would like a ring-back, please include your telephone number.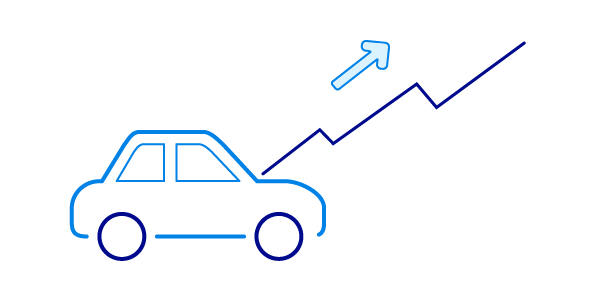 The most comprehensive analysis of car insurance premiums in the UK – compiled by motoring experts just for you! How much will you be paying?
SEE TRENDS