The 10 most stolen cars in Britain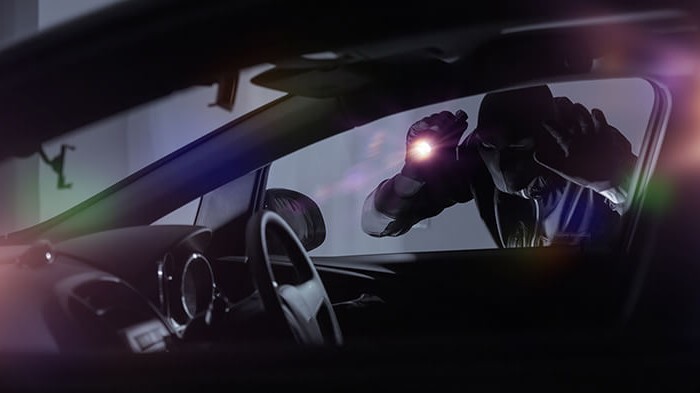 If you drive one of the cars on our list, you might want to look into extra security.
This article contains affiliate links. If you buy any products via these links, we may earn a small commission at no cost to you.
If you're buying a new car, it's worth checking whether it's on the list of most stolen vehicles in the UK.
Figures from stolen vehicle recovery service, Tracker, reveal top-of-the-range vehicles such as Range Rover and BMW were favoured by thieves in 2019.
Thieves continue to exploit vulnerabilities in vehicle tech. And they're using sophisticated devices to hack into cars with keyless entry systems.
This is a worry for motorists. How can you protect your car against attacks on vehicle technology? We're here to help.
The UK's most stolen cars are:
Range Rover Sport

BMW X5

Mercedes-Benz C-Class

Range Rover Vogue

Land Rover Discovery

BMW X6

Range Rover Evoque

BMW 3 Series

Range Rover Autobiography

Mercedes-Benz E-Class
The Range Rover Sport seems to have become popular with thieves. In 2018, it sat at 8th place.
In 2018, the BMW X5 sat at the top of the list. The Mercedes-Benz C-Class sat in second place.
The list is now dominated by Range Rover, BMW and Mercedes-Benz.
A whopping 92% of vehicles stolen and recovered by Tracker were taken without using the owner's keys. That's a rise of 26% in four years.
Keyless entry vulnerabilities
It's thought that this could be down to thieves hacking cars with keyless entry functions.
This convenient system allows you to get into your vehicle and start it without having to get your keys out.
The fob itself permanently transmits a signal to the car. Using a relay device, criminals can hack this signal, open the car and drive away. Even when the fob is inside the house.
Read more: Keyless entry vehicles more likely to be stolen
Cars stolen and shipped abroad by criminal groups
Usually, the premium vehicles are stolen to order by organised criminal groups and shipped off to Eastern Europe and North Africa.
In 2019, the most expensive car that was stolen was a Range Rover SV Autobiography. With a price tag of £150,000.
But it's not just high-end models, the Volkswagen Polo – valued at £575 – is also a frequent target for thieves.
Read more: Eight types of vehicle theft and how to prevent them
Car security tips
To protect against keyless car theft, the Metropolitan Police advise using an electronic car key security pouch – known as a faraday pouch.
The pouch blocks the keyless signal when the fob is inside it.
Check prices for car key security pouches on Amazon
When storing your keys, keep them out of sight. It's not unusual for thieves to fish for them through a letterbox.
But a multi-layered approach to security is best, as Clive Wain, Head of Police Liaison for Tracker, says:
"To help prevent car owners falling victim to keyless car theft, traditional visual deterrents, such as crook locks and wheel clamps, can help deter thieves."
Check prices for car locks on Amazon
Alarms and immobilisers are usually fitted as standard for new vehicles. You can also give your car a distinct mark that can be used to identify it.
Though they can't stop signals being intercepted, tracker systems can increase the chances of your car being recovered and returned to the police. Wain says:
"Thanks to our long-standing working relationship with all UK police forces, 54 suspected thieves were arrested in connection with the vehicles we recovered last year.
"In addition to the vehicles recovered by Tracker, 67 other non-Tracker fitted stolen vehicles were also found as a result.
"Vehicle-tracking technology will not only help police close the net on thieves but see a stolen vehicle returned to its rightful owner."
Want to keep an eye on your vehicle in your garage or on your driveway? Check out our guide to home security cameras.