The 10 most stolen cars in Britain
If you drive one of the vehicles on our list, you might want to look into extra security.
If you're looking to buy a new car, it's worth checking whether it's on the list of most stolen vehicles in the UK.
According to figures from stolen vehicle recovery service, TRACKER, top-of-the-range vehicles such as Mercedes-Benz and BMW make up the majority of cars stolen and recovered in 2017.
But opportunist thieves won't just target high-end models. And in recent years, thieves have become more adept at accessing cars by hacking keyless entry systems.
The UK's most stolen cars are:
Mercedes-Benz C-class

BMW X5

Range Rover Sport

Mercedes-Benz E-class

BMW 3 Series

Land Rover Discovery

Range Rover Autobiography

BMW M3

VW Golf

Audi RS4
High price models like the Mercedes-Benz C Class, BMW X5, and Land Rover Discovery found themselves in the top 10 most stolen vehicles.
Compared to 2016, the C-class has risen from fourth to first place. The BMW X5, however has dropped from first to third.
Volkswagen entered the top 10, with the VW Golf in ninth position. They're also in fifth place in the top five manufacturers to be stolen. Mercedes-Benz, BMW, Land Rover/Ranger Rover and Audi make up the rest of the top five.
Read more: Eight great car security tips
Most cars stolen "using owner's keys"
In 2017, there was a 5% year-on-year increase in vehicle theft and recoveries according to TRACKER, causing the total value of stolen vehicles to exceed 12.5 million. Since 2014, there has been a 30% increase in the number of recovered stolen vehicles.
The average value of stolen vehicles stolen has increased slightly between 2016 and 2017, increasing from £16,436 in 2016 to £16,977 in 2017.
According to TRACKER, the most valuable vehicle recovered was a Rolls Royce Phantom worth £120K. The least valuable was a Vauxhall Signum Elite worth £1,500. In fact, 30% of vehicles stolen in 2017 were worth less than £5,000 - 3% up from 2016 figures.
Unfortunately, thieves are finding it easier to break into cars and using a 'relay attack' to do this. This involves two criminals using an electronic signal relay that intercepts a key fob signal within a victim's home.
According to Andy Barrs, Head of Police Liaison at TRACKER, "80% of all vehicles stolen and recovered by TRACKER in 2017 were stolen without using the owner's keys".
This shows an increase since 2016, when 66% of vehicles were stolen in this way.
Read more: Beat car thieves: 10 insider tips
Car security tips
To prevent thieves, the Metropolitan Police advise using an electronic car key security pouch to prevent it being scanned. And when storing your keys, keep them out of sight. It's not unusual for thieves to fish for them through a letterbox.
You should always double check you've locked your vehicle too, and be aware of anyone standing nearby. There's a chance they could be waiting to block your signal and potentially gain access.
Though they can't stop signals being intercepted, tracker systems can increase the chances of your car being recovered and returned to the police. TRACKER uses a system that can locate vehicles anywhere, including garages or shipping containers.
Andy Barrs mentions, "We have a unique partnership with UK police forces and 2017 saw our technology assist officers to make 47 arrests. Together, TRACKER, car owners and the police are closing in on criminals and clamping down on vehicle theft."
Read more: Keyless entry vehicles more likely to be stolen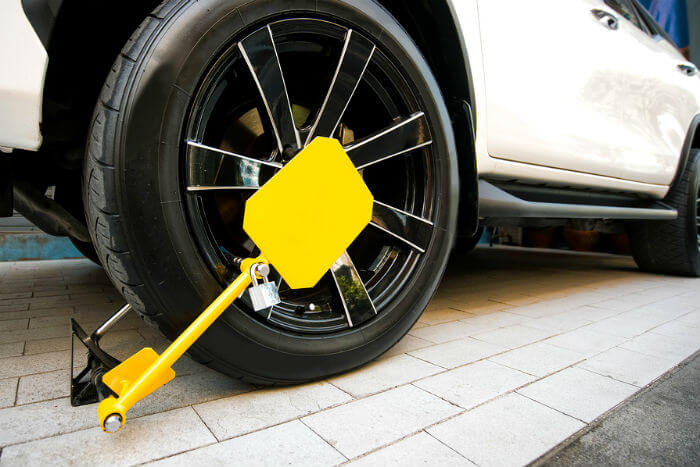 To further protect against criminals hacking your fob signal, traditional methods of security can help to keep your vehicle secure.
Alarms and immobilisers are usually fitted as standard for new vehicles. You can also give your car a distinct mark that can be used to identify it.
Marking can be as simple as writing on various parts with an ultraviolet pen, or covering it with thousands of microdots encoded with your details.
Parking in a locked garage is ideal, but even a driveway can offer more security. However this isn't always an option, so a lock on the steering wheel, handbrake or gearstick will provide an extra level of security. These also have the added bonus of being visible, which will deter thieves even further.
First published 29 August 2018