What is a guarantor loan and is it right for me? Our guide explains everything you need to know.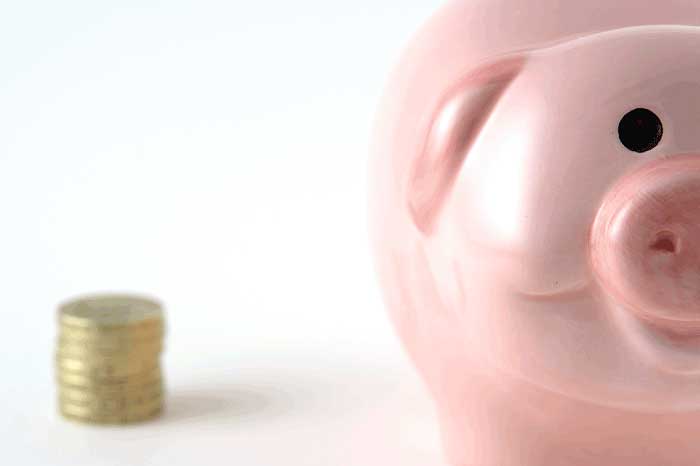 The first time many people come across the term 'guarantor' is at university.
You're sat in a student lettings firm with a bunch of future housemates, ready to sign up to a rental property.
In this case, a guarantor tends to be your parents or guardians, who agree to cover your rent if you miss payments.
As with such rental agreements, the term 'guarantor' applies in a similar way to loans too.
What is a guarantor loan?
A guarantor loan is simply a type of unsecured loan agreement in which a second person, typically a family member or close friend, is required to act as your 'guarantor'.
This means they guarantee to cover your debt if you default on repayments.
Who are guarantor loans for?
Guarantor loans tend to be used by people with little credit history or a poor credit rating. It can be used for those who are looking for a loan or a guarantor for car finance.
This is because they may struggle to get accepted for other types of loans, as most require a good credit rating and/or a history of having had credit before.
To secure a guarantor loan, you'll need to be at least 18 with a bank account, and you'll usually need to be in work.
Who can be a guarantor?
To be a guarantor you usually need to be over 21, and must be a family member or friend of the person taking out the loan (the 'guarantee').
While you can be related, it tends to be the case that a guarantor can't be financially connected to you, which tends to rule out spouses or partners.
The loan provider will often require a guarantor to be a homeowner, and/or have had credit themselves before.
This demonstrates the guarantor has sufficient assets and/or wealth to be able to cover the loan repayments.
And in some cases, loans will be secured against the guarantor's property. So if the guarantee defaults on repayments there's a risk of the property being repossessed.
Advice for would-be guarantors
With guarantor loans, a guarantor should only be called upon as a last resort.
However, it's definitely worth thinking about such an occasion before you agree to sign up as one.
There are a few questions you might want to ask, both of yourself and the person taking out the loan.
Do you trust them to make the repayments on time each month?
Do you know whether they can they afford it? It's probably worth a potentially awkward conversation to check.
And what are they planning on using the loan for? If you end up having to cover missed repayments, you'll kick yourself for not asking this before, especially if you don't like the answer when you find out!
Most important however, is asking yourself whether you're able to cover the repayments should anything go wrong, potentially until the loan is fully paid off.
Guarantor loan rates of interest
Guarantor loans typically have higher rates of interest than standard loans.
Note, with many loans and other financial products, such as credit cards, it tends to be the case that the better your credit profile, the better rates of interest you can access.
With guarantor loans, annual percentage rates (APRs) tend to be higher to take into account the borrower's poor credit profile and the level of risk the lender is taking on.
The exact APR charged will depend on a number of factors, such as the lender, the amount you wish to borrow, how long you want to borrow it for, and other personal circumstances.
While interest rates will almost definitely be higher than standard loan products, you'll typically be able to borrow more than you would with other loans for people with bad credit because of the guarantor element.
Pros and cons of a guarantor loan
Pros
Unlike standard loan products, people with no credit history or a bad credit rating may be able to secure a guarantor loan.
You may be able to borrow a higher sum than you can with other types of loans for people with bad credit.
You can build a credit profile, as long as you make repayments on time.
Cons
Guarantor loans can have extremely high interest rates. And in fact, you may end up paying back more than 100% of the loan amount in interest alone.
If you default on payments, this may harm your credit profile.
You need to choose your guarantor carefully. Defaulting on payments may sour a relationship with your guarantor if you haven't discussed this properly.
Alternatives to guarantor loans: What are the options?
If you have a poor credit rating, or simply no credit rating at all, there may be a few other options open to you.
Some lenders offer personal loans to people with bad credit, but at higher interest rates and with poorer lending options.
If you're borrowing a relatively small amount – up to about £5,000 – you might want to see about applying for a credit card for people with bad credit instead.
Providers such as Vanquis and Capital One offer credit cards for people in such circumstances.
Again, these often come with higher APRs, but it might be an option for some.
How to improve your credit rating
A final option may be to simply wait (if circumstances allow) and improve or build up a credit profile, with the hope of getting a regular loan, another type of credit agreement in the future.
This is not something that can be fixed overnight. But there are a number of actions you can take to help get you on the right track:
Pay back your debts – Prove to lenders that you're responsible and likely to repay debt.
Register on the electoral roll – This makes it easier for lenders to check your details are not fraudulent.
Consolidate your debt – Consolidating your debt can help improve your credit rating and it also makes keeping track of payments easier.
Check your credit report - This will allow you keep a close eye on your score and give you tips on the areas you can improve.
Apply for a credit card - Those with no credit history might want to apply for a specialist credit card. Regularly spending little amounts and paying it off in full each month will show to lenders that you're a responsible borrower. However, discipline is required as missing repayments will have the opposite effect.