This summer, Confused.com took to the streets to see just how many pedestrians came to the aid of a distressed dog left alone in a hot car.
The Confused.com social experiment
Every year, hundreds of motorists leave their dogs locked in hot cars – but research shows very few people try to help out. Watch our video to find out just how many people came to the aid of Annie the dog during a three-day social experiment.
Advice from Confused.com & the RSPCA
Over two fifths (44%) of dog-owning motorists have left their furry friend in the car. Seven out of 10 (70%) did so on a hot day for eight minutes. But how would you react if you saw a dog locked in a car? And when's the best time to intervene? With the help of the RSPCA, we've created a guide to inform drivers on the best steps to take.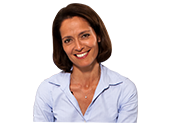 Meet our motoring editor
Amanda Stretton is a former racing driver. She's promoting road safety and providing great tips for you on motor savings.