The UK's Great Garage Rip Off
Mechanic exposes infamous tricks of the trade
• 85% of drivers don't trust mechanics and almost one in three (30%) say they have been cheated by one.
• UK drivers say they have been overcharged £205 on average for repairs, with one in seven (13%) believing they have been pressured into paying for parts they don't need.
• New GUIDE uncovers murky mechanic tactics and advises drivers on how to dodge a garage rip-off.
• Almost two in five (39%) female drivers worry they will be ripped off by a mechanic, compared to one in four (27%) men.
Have you ever walked into the garage feeling you are about to get overcharged for car parts that you don't need? Well you are not alone…
With nearly 28 million cars going to the garage for MOT tests each year1, new research by Confused.com reveals UK drivers distrust the experts responsible for fixing their cars. In fact, car mechanics have been ranked one of Britain's least trusted professions2, with 85% of drivers expecting them not to tell the truth. Worryingly, one in three (30%) motorists feel like they have been ripped off by a mechanic and overcharged by £205, on average, with one in seven (13%) being pressured into buying parts they do not need.
To uncover some of the murky tricks of the trade, Confused.com has teamed up with a trustworthy mechanic in a film alerting drivers to the infamous rip-off tactics they should look out for when they visit a garage. The driver savings site has also created a go-to guide with advice on how to avoid getting overcharged and how much drivers should expect to pay for some of the most common repairs.
Even though drivers across the UK say they have been a victim of underhand tactics, it's troubling to find women are seemingly more affected. Almost two in five (39%) worry they will be ripped off by a mechanic, compared to just over a quarter (27%) of male drivers. Furthermore, almost two thirds (62%) of female motorists believe they are treated differently to men when they take their car to the garage because of their sex. In fact, over half (55%) of female drivers think mechanics believe that women don't know much about cars.
It seems as many as three in four (73%) drivers resent a trip to the garage, with more than one in five (21%) going as far to say it makes them feel anxious and uneasy and one in 10 (11%) saying they try to avoid it at all costs. And the research suggests there are several reasons they feel this way, which might actually over-inflate the mistrust directed at the profession. One in seven (14%) admit they have been thrown by the jargon and didn't understand all of the technical language the mechanic was using. It's no wonder only one in 10 (10%) drivers would feel confident enough to challenge them. And a further one in three (34%) feel like they are going to be ripped off.
Worryingly, these dodgy tactics have put drivers off taking their car in for potentially crucial repairs. In fact, one in seven (14%) admit they have deliberately avoided taking their car into a garage to repair faults. And it's no wonder. Confused.com's garage comparison service reviewed the average cost of the most common vehicle repairs in the UK, and found drivers could be set back by a hefty sum in most cases. At the cheaper end of the scale, a full service will set drivers back by £161 on average, while a head gasket change could cost them a pricey £508 on average.3
Average cost of the most common vehicle repairs in the UK3
| Service | UK average cost |
| --- | --- |
| Brake pads and discs | £180.44 |
| Cambelt change | £313.82 |
| Clutch replacement | £442.50 |
| Full service | £160.80 |
| Head gasket | £507.82 |
It seems expensive repair costs is causing some drivers to go as far as taking matters into their own hands. Almost one in 10 (8%) motorists try to carry out basic repairs themselves to avoid forking out hefty sums. Impressively, almost half (45%) of drivers claim to know how to change their own tyre, which would save them a few quid, but only one in seven (15%) would know how to change their own brake pads.
Some drivers go a step further to avoid taking their car to the garage and to cut down on potential costs by taking to the internet to work out what is wrong with their car (14%). But only one in 10 (10%) were savvy enough to visit more than one garage to compare costs.
Amanda Stretton, motoring editor at Confused.com, says: "Drivers have felt exploited by mechanics for long enough. It is a huge concern people are scared to take their car in for service for fear of being ripped off. Drivers should read our guide to equip themselves with as much advice as possible before a trip to the garage.
"While there are many reputable garages out there, our data shows people are sceptical because they simply don't know how much they should be paying for repairs. And many believe mechanics are going to take advantage of them – even if they aren't!
"We urge drivers to do some research online to investigate the kind of prices they can expect to pay for specific types of repair work. They should consider comparing prices from several garages to ensure they are getting the best value for money. An easy way to do this is using a garage comparison service to see if they can find a cheaper price elsewhere in their local area.
"With the cost of owning a car constantly increasing, it is important that drivers do what they can to avoid getting ripped-off and shop around to save carloads of cash."
-Ends-
Notes to editors
Unless otherwise stated all statistics were obtained from a survey to 2,000 UK motorists. The survey ran between 22nd February and 27th February 2018.

1. https://www.gov.uk/government/uploads/system/uploads/attachment_data/file/570457/dvsa-mot-01-mot-test-results-by-class-of-vehicle__1_.csv/preview
2. https://www.aol.co.uk/money/2017/07/17/the-most-and-least-trusted-professions/
3. Data obtained from Confused.com's garage comparison service, correct as of 20th March 2018.
Media information
For more information, contact our media team - pressoffice@confused.com
If your enquiry is time-critical, please write 'URGENT' in your email subject line.
If you would like a ring-back, please remember to include your telephone number.
Confused.com media team
About Confused.com
Launched in 2002, Confused.com was the UK's first price comparison site for car insurance and is one of the UK's biggest and most popular price comparison services, generating over one million quotes per month. It has expanded its range of comparison products over the last couple of years to include small van insurance, motorcycle insurance, car buying and selling, and car finance, as well as a number of tools designed to save drivers money on motoring.
Confused.com is not a supplier, insurance company or broker. It provides an objective and unbiased comparison service. By using cutting-edge technology, it has developed a series of intelligent web-based solutions that evaluate a number of risk factors to help customers with their decision-making, subsequently finding them great deals on a wide-range of insurance products, financial services, utilities and more. Confused.com's service is based on the most up-to-date information provided by UK suppliers and industry regulators.
Confused.com is owned by the Admiral Group plc. Admiral listed on the London Stock Exchange in September 2004. Confused.com is regulated by the Financial Conduct Authority.
Press team contacts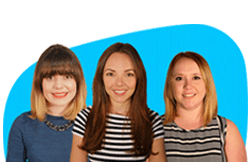 For more information, please contact our press team.
Email: pressoffice@confused.com
If your enquiry is time-critical, please write "URGENT" in your email subject line. If you would like a ring-back, please include your telephone number.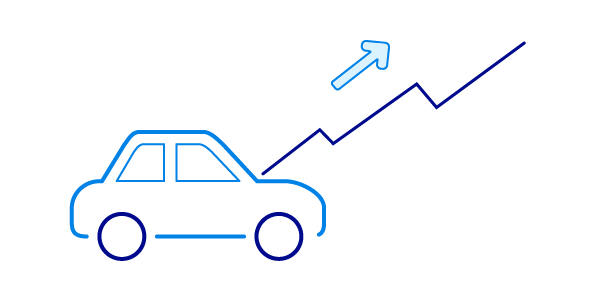 The most comprehensive analysis of car insurance premiums in the UK – compiled by motoring experts just for you! How much will you be paying?
SEE TRENDS