Self-driving cars could be on our roads this year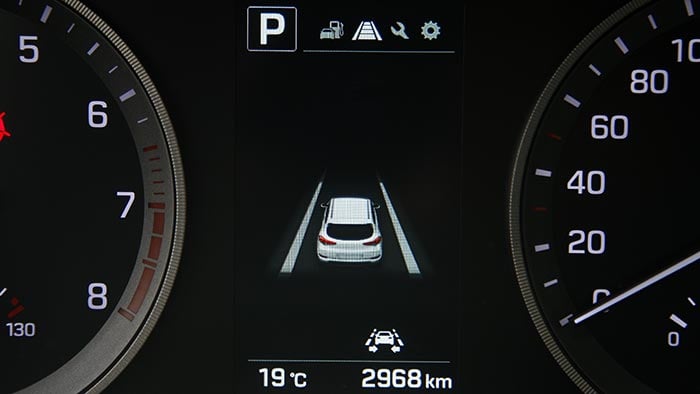 The self-driving technology – known as Automated Lane Keeping Systems (ALKS) – aims to make driving safer and easier. But insurance experts are expressing concerns.
In April, the government announced that cars with self-driving technology could be on our roads later this year.
The self-driving systems it's referring to are Automated Lane Keeping Systems or ALKS. These are automated systems that can take control of a vehicle at low speeds.
The Association of British Insurers (ABI) and Thatcham Research have questioned the government's decision. They say that the systems aren't fully self-driving, but only assist drivers.
This could put drivers as risk, as when an ALKS is enabled drivers might assume that the vehicle is fully in control of itself.
ALKS are designed to make driving safer and easier, but are UK roads ready for them?
What will the ALKS do?
ALKS are an example of driver assistance technology. An ALKS will keep the car in lane on the motorway at low speeds, controlling its movements for extended periods.
Driver assistance technology is common in most new cars. One example is adaptive cruise control. This monitors the vehicle in front and controls the car, so it keeps at a fixed distance.
Other examples include parking assistance and even blind spot warnings.
But none of these systems have been classed as 'self-driving' and they were always designed to support the driver, not replace them.
For the first time, the ALKS will be classed as 'self-driving', giving drivers the choice to delegate control of their car.
This means drivers risk not paying attention to the road and conduct tasks like checking their emails while the system is working.
Should ALKS be defined as self-driving?
In 2020, the government discussed whether the systems should be defined as self-driving.
After a safety review, the government confirmed this year that they could legally be defined as self-driving. But only if the vehicle is GB-type approved and there's no evidence to challenge the vehicle's ability to self-drive.
Thatcham Research has expressed concerns about this decision. Matthew Avery, Head of Vehicle Research at Thatcham says:
"Automated Lane Keeping Systems (ALKS) as currently proposed by the Government are not automated. They are assisted driving systems as they rely on the driver to take back control.
"Aside from the lack of technical capabilities, by calling ALKS automated our concern also is that the UK Government is contributing to the confusion and frequent misuse of assisted driving systems that have unfortunately already led to many tragic deaths.
"A widespread and effective ongoing communications campaign led by the automotive industry and supported by insurers and safety organisations is essential if we are going to address current and future misconceptions and misuse."
Are ALKS safe?
The government believes that the system could improve road safety by reducing human error, which contributes to over 85% of accidents.
Transport Minister, Rachel Maclean, says:
"This is a major step for the safe use of self-driving vehicles in the UK, making future journeys greener, easier and more reliable while also helping the nation to build back better."
But there are still uncertainties around the self-driving tech.
Thatcham and the Association of British Insurers (ABI) believe that there four key areas the government needs to change before they can be classed as self-driving and safe:
The vehicle must be able to change lanes to avoid an incident. This would have to pass through legislation too.

The vehicle must be able to stop in a safe space or "safe harbour" and not stop in a live running lane.

The vehicle must be able to recognise UK road signs. This needs to be verified by an independent organisation.

Data from the vehicle must be available to work out who was in charge – either the vehicle or the driver – if there's an accident.
The Transport Minister goes on to say:
"We must ensure that this exciting new tech is deployed safely, which is why we are consulting on what the rules to enable this should look like. In doing so, we can improve transport for all, securing the UK's place as a global science superpower."
What's the next step for the ALKS?
Safety is the biggest concern for any self-driving technology used in vehicles.
Now, a consultation on the highway code rules is taking place to make sure the introduction of this technology is done safely. This will end on 28 May 2021.