Everything you need to know about International Driving Permits

If you're thinking of driving abroad, make sure that you have the right documentation to drive there beforehand.
What is an international driving permit?
If you plan on driving abroad, chances are you'll need an International Driving Permit – also known as an IDP.
In a nutshell, an IDP lets you drive in over 140 countries, including the USA.
It's used as a complement to your UK driving licence, not a replacement – so make sure you have both with you when you drive abroad.
The IDP translates your licence details into a number of languages. There are three different types of permit - the one you'll need will depend on the country you're driving in.
Impact of Brexit on driving abroad
The UK is no longer part of the EU.
We're now in a transition period until the end of 2020 while the UK and EU carry out negotiations.
Until then, the current rules for driving abroad won't change.
For more information on travelling in 2021 and beyond, visit GOV.UK.
Read more: A whistlestop guide to driving abroad
When do I need an IDP?
In some countries, it's a legal requirement. In others it's not compulsory, but car rental companies might not let you hire a car without one.
To make things easier all round, it's probably worth your while getting an IDP, just in case. This isn't a replacement for your driving licence, though – you'll still need to have that with you at all times while driving abroad.
Note that a small selection of countries put restrictions on drivers, even with an IDP.
Once you have it, your international driving permit is valid for a full year. If you're the sort of person who likes to be prepared, you can delay the start date of your IDP for up to three months.
Read more: A guide to holiday car hire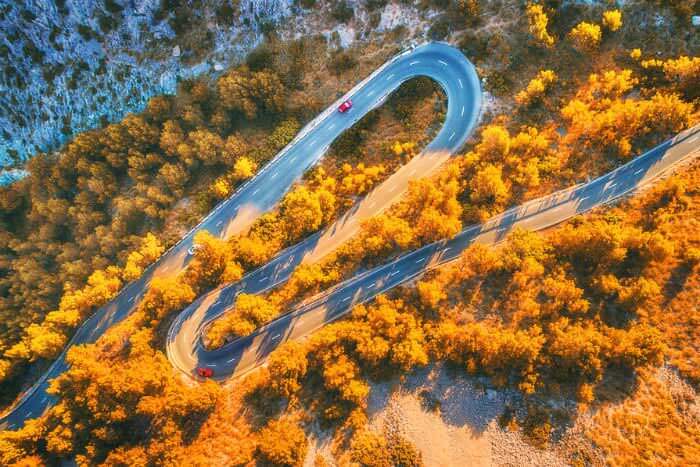 What happens if I drive without one?
Again, this will vary by country, but chances are you could be hit with a fine or have your car confiscated if you aren't able to show a valid IDP with your driving licence.
If you're in a hire car when this happens, then the hire car company is likely to charge you for the cost of releasing the car from the police.
Read more: Avoid these holiday motoring traps
How can I apply for an IDP?
To be eligible for an International Driver's Permit, you must:
be over 18 years of age

be a UK resident

have a valid, full UK driving licence
Be aware that, although the minimum age to get an IDP is 18, some countries insist that you must be over 21 to hire a car.
At the moment you can't get an IDP online, you can get one for £5.50 from your local Post Office – just make sure you bring along:
your driving licence

a passport-sized photo that you've signed on the back

another proof of ID e.g. your passport
First published 7 May 2016