How to make money from your car

Your car can be a useful tool in supplementing your income.
Whether you've just bought a car, or you've been driving for years, you'll agree that everyday motoring can be costly.
Expenses can quickly mount up, sometimes to the point where you may even consider getting rid of your car. But there are ways your car can help pay for itself. And sometimes even make you a profit.
Here's how you can turn your driving machine into a money-making one:
1. Rent out your car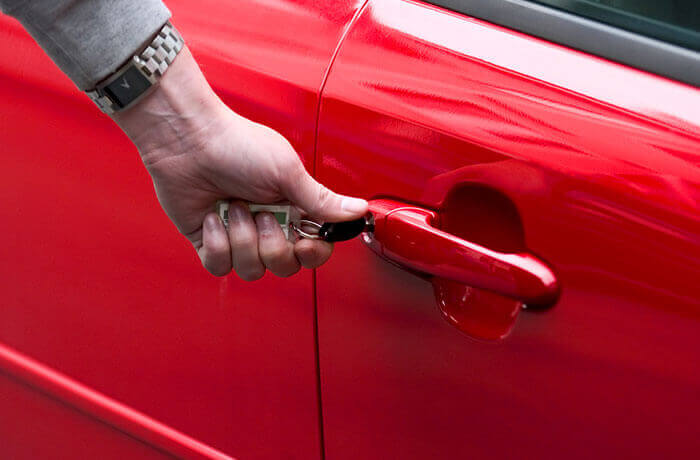 Do you drive on the weekend, but never during the working week? Or do you commute to work, but leave your car on your driveway all weekend? Or perhaps you're heading off on a long holiday?
Well, you can take advantage of all that time the car isn't being used.
Renting out is made painless thanks to websites like Turo. You set the price, availability of the car and pick-up location.
One main downside is your car has to be of certain market value and age in order to be listed. Also, always check with your insurer if renting out your car will invalidate your insurance.
Potential income: Over £3,000 a year .
2. Rent out your parking space or garage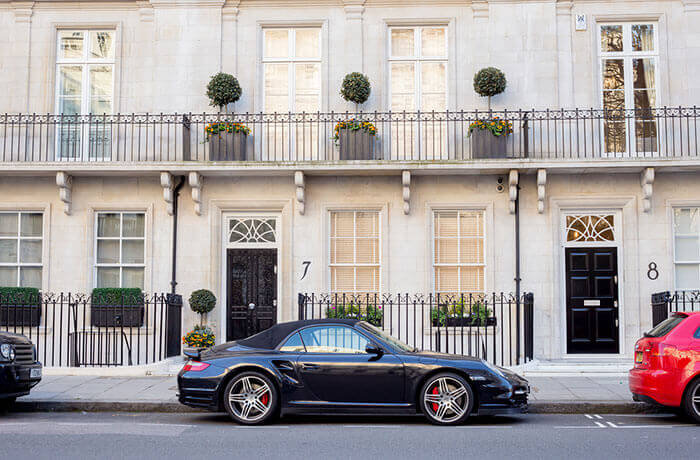 If you live in the city centre, near an airport or sports stadium, you might be in luck! Locations which attract a lot of people tend to be congested and difficult to park in.
So renting out your garage or driveway makes a lot of sense. It's one of the easiest ways of earning passive income without breaking a sweat. It's usually daily commuters who can make the most of your parking space.
All you need is a permission from your landlord, if you're not a homeowner. Then sign up to one of the many sites, such as ParkLet and JustPark.
You can rent them out whenever it suits you. If you drive to work, you can let someone else park in your space while you're away, for example.
Bear in mind that you can't rent out your resident's permit for street parking allocated by the local council. The space has to be on private land.
You should also check how this may affect your home insurance, and whether you have to declare the income to HMRC.
Potential income: Over £1,000 a year.
3. Wrap your car in adverts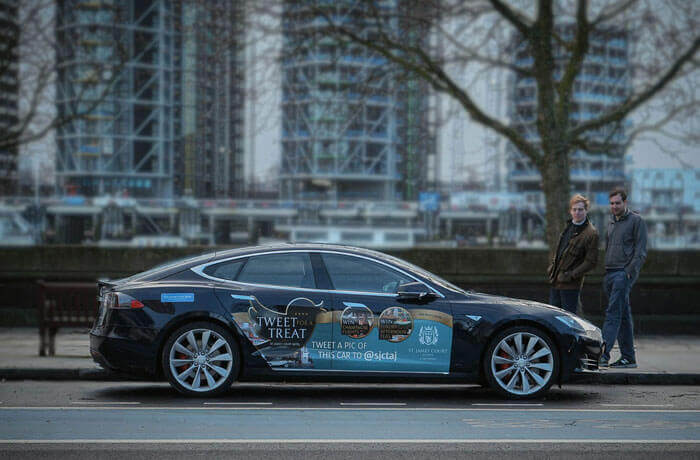 Image source: CarQuids
Let's be honest, placing ads all over your car is not something everyone would find appealing. Unless, of course, you choose a brand you love. Either way, it can be a temporary solution if you need some extra cash.
If you're on the road a lot, you may want to check out websites like CarQuids and Rollin' Ads. They allow drivers to place adverts on their cars. You can choose what you want to advertise, and refuse brands you're not comfortable with.
Being a brand ambassador also means that you'll have to be on your best behaviour behind the wheel. Erratic or speeding drivers won't create the best impression for the advertiser.
Usually all you'd need to do is sign up, pick a brand, and then schedule for the advert to be fitted. Then you just have to drive and bank the extra cash every month.
Potential income: Around £100 a month.
4. Become a casual courier
Becoming a casual courier, or a lifestyle courier, is another flexible way of earning extra cash in your own time. The rising need for delivery drivers is tightly linked to ever-growing internet trade.
Thanks to companies like Hermes and Amazon Flex, drivers can sign up as self-employed couriers, and online retailers can offer better delivery options to their customers.
To be a courier you need have your own car with a valid MOT, hold a valid driving licence, pass a background check, and have knowledge of your local area.
Being good at organising your workload and planning routes is always a plus.
You may need to take out courier specific insurance, so make sure you shop around for the best deal.
Potential income: Around £15 an hour.
5. Share your commute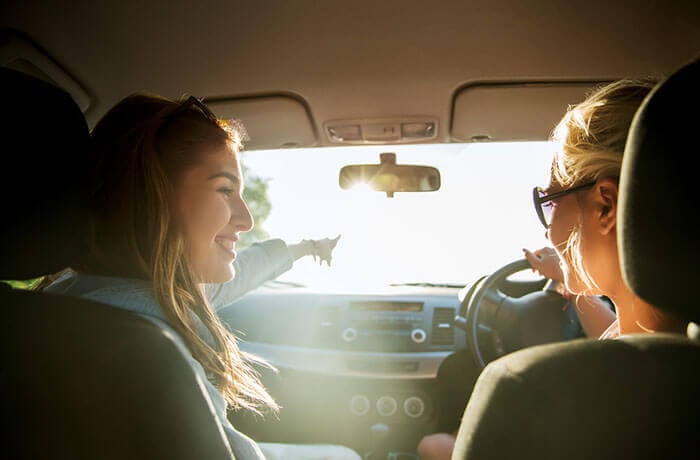 This one is more about saving money, rather than making extra cash. Carpooling can help you cut your fuel bills by hundreds of pounds every year.
If you commute to work on your own, you practically have another three empty seats. Seats which can be taken by colleagues, or friendly strangers who need to go in the same direction. Who, in turn, cover their costs.
Websites such as BlaBlaCar and Liftshare are great platforms which have made the process really easy. Passengers enjoy the more convenient alternative to expensive overcrowded trains, and you get to save a bit of money.
Apart from the money side of things, car sharing is more environmentally friendly. And you get to meet new people.
The majority of insurers will continue to cover your car, as long as no profit is made. So, if all the money goes towards covering your car's running costs, you'll be fine.
Potential income: Cover your running costs.