Volvo car insurance
Volvo are safety innovators, who offer practicality along with a stylish, sleek design. We can help find the best cover for your Volvo by comparing up to 150 insurers, whichever model you have.

Read on for everything you need to know about insuring your Volvo, or if you're ready to start comparing prices just click on the 'Get a quote' button.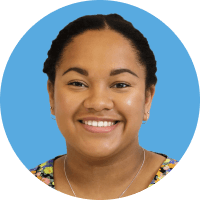 Reviewed by:
Louise Thomas
Motor Insurance Expert
8 min read

|

Published 17/05/2023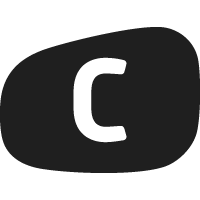 How much does a Volvo cost to insure?
Among several other factors, Volvo car insurance costs depend on which Volvo model you drive.
The general rule with car insurance prices is that you're likely to pay more if your car has a more powerful engine. This usually means that accidents result in more expensive repair costs, which increases your car insurance costs. Insurance companies give all car models an insurance group from 1 to 50 to indicate its risk. The higher the car insurance group, the higher your Volvo car insurance costs are likely to be.
Where you live and your age are also factors that affect what you pay.
Your postcode also plays an important part. For example, you may live near a road that has a high number of car thefts or accidents.
For more information, read our guide on how car insurance is calculated.
Volvo C40
The Volvo C40 is the Swedish maker's first electric crossover model.
Also known as the C40 Recharge, this electric Volvo boasts an electric range of up to 315 miles. It also claims to charge to 80% within 28 minutes. The C40 is often put up against premium models such as the Audi Q4 and Mercedes EQA.
Electric cars in general tend to have higher insurance costs due to their specialist parts, which increases the potential repair cost. For example, the average insurance cost for the Volvo C40 Pro Recharge Twin is £1,869*.
*These prices are an average based on the model, and all our customer quotes from 12/05/22 – 12/12/22. This includes different locations, driving background and other factors. Your own quote could be cheaper or more expensive depending on your personal circumstances.
Volvo S90
The Volvo S90 has been in production since 2016 and is also available as a plug-in hybrid model.
The S90 is an executive saloon that's made to take on established models such as the Mercedes E-Class. The latest models boast a combined fuel efficiency of 353 mpg.
If you want to go all out on the 'executive' aspect, the Inscription package comes with chrome trim and a massage feature on the front seats.
As an executive car, the S90 sits a little higher than other Volvos for its insurance group. Depending on the specific model, you're likely to see the S90 between insurance groups 28 and 44.
These premium features come at a cost, though. The average car insurance cost for the S90 R-Design D4 is £772*.
Volvo V60
The Volvo V60 is a classic estate model that offers a spacious and smooth ride. It comes with a host of features as standard, including built-in Google, cross traffic alerts and safety assistance technology. Its main rivals are executive estates like the Audi A4 Avant and Mercedes C-Class Estate.
The V60 sits between car insurance groups 26 and 42, so the specific trim you choose can impact your insurance costs.
For example, if you buy a Volvo V60 Drive R-Design you're looking at an average car insurance cost of around £358*.
You can buy a new Volvo V60 as hybrid car for £41,330.
Volvo V90
The Volvo V90 is Volvo's 5-door, 5-seat large premium estate, and the most spacious of its estate cars. You can pick up a new V90 for £50,255.
The V90 comes with several safety features, including Pilot Assist and lane-keeping assistance technology.
As with many Volvo models, the V90 sits at the upper end of insurance groups, between group 27 and 44. This means you're likely to pay more for your car insurance costs.
For example the V90 Momentum D4 190 has an average annual cost of £394*.
You can also get the V90 as a Cross Country model. This version offers higher suspension so is better suited for those who like to be a little bit more adventurous.
Average insurance costs for a V90 Cross Country D5 PowerPulse come in at £348*.
Volvo XC40
The XC40 is Volvo's first compact SUV, and stands up against the likes of Audi, BMW, Mercedes-Benz and Range Rover.
In keeping with Volvo's reputation for safety, Volvo's Pilot Assist system is available across the XC40 range. This semi-autonomous drive technology assists with the steering and controls the braking and acceleration required to keep the car safely in its lane. It's also able to see a distance from any vehicle in front. New models also come with a 360 camera and driver assistance technology.
This luxury SUV has won several prestigious awards including 2018 European Car of the Year at the Geneva Motor Show.
XC40 models tend to be in insurance groups 22-28, a little lower than some of the more premium models. The average car insurance cost for the Volvo XC40 R-Design T3 is £323*.
Volvo XC60
The best-selling Volvo car worldwide in 2020 was the XC60 with total sales of 215,635 cars.
The XC60 has been praised for its blend of safety, technology, comfort and space, with good leg and head room for everyone inside.
Like its 7-seater sister, the XC90, the XC60 has the challenge of taking from large premium SUV rivals. This includes the Audi Q5, BMW X3 and Land Rover Discovery Sport.
The XC60 first appeared on the European market in 2008 and a year later in the US. The second generation XC60 was unveiled in 2017 – and it was this version that saw global sales soar.
Car insurance groups for the XC60 sit between groups 32 and 42. The XC60 SE Nav D4 (190) costs around £341 to insure*.
Volvo XC90
The Volvo XC90 dates from further back than the Volvo XC60 – to 2002. Back then, it raised the bar for car designers in the SUV market with its combination of space, versatility and safety.
It went on to become a global sales phenomenon. The third generation XC90 was launched in 2021. Included in the latest vehicles in this range is the plug-in hybrid model called the Volvo XC90 T8 Recharge.
The T8 combines a supercharged and turbocharged 2.0-litre engine with an electric motor for nifty acceleration. Despite its shift of pace, CO2 emissions are as low as 63g/km, and you also have some pure electric motoring adding to the mix.
Insurance groups for the XC90 are among the highest of all Volvo models - ranging from 39 to 45. With this, you can expect to see higher Volvo car insurance costs compared to other models. For example, the pure electric XC90 PHEV R-Design Pro T8 Recharge costs £767* to insure, on average.
Volvo EX90
New for 2022, the Volvo EX90 is a fully electric 7-seater SUV.
It boasts an electric range of 363 miles, and claims to be able to charge to 80% capacity in just 30 minutes.
The EX90 also has a bi-directional charging feature, letting you use your car to send power to your home if you wish.
This latest Volvo comes with a host of safety tech too, including:
A driver understanding system, which can detect driver distraction and drowsiness
Occupant sensing, which detects if children or animals are left in the car
Straight crossing path detection, where the car can auto brake if it senses danger while crossing an intersection
The EX90 costs £96,200 to buy direct from Volvo.
History and facts about Volvo
Volvo, the Swedish term for 'I roll' - was established in 1927 by Assar Gabrielsson and Gustav Larson in Gothenburg.
Their goal was to produce a car that could stand up to the rigours of Sweden's rough roads and cold temperatures. Safety features and accident protection have always been a key priority in Volvo car designs from the 1920s until the present day.
For example, Volvo engineer Nils Bohlin invented the modern 3-point seatbelt - an invention that has saved 2,000 lives a year on British roads since 1983.
Innovations in both safety and environmental care have been evident through Volvo's pioneering work on:
Crumple zones
Rear-facing child seats
Collapsible steering columns
Side collision protection
The 3-way catalytic converter
All of these were introduced on Volvos in the late 1960s and early 1970s.
Volvo was bought by the Ford group in 1999 and is now owned by a Chinese Group called Geely.
The 1990s also marked a key turning point in the Volvo's car design. This is when sleek and more rounded designs of the Volvo S40 and V40 were introduced. Both are a long way removed from Volvo's old 'boxy' designs.
In 2019, Volvo became the first car manufacturer to switch to hybrid and electric car production only. The company has also pledged to put 1 million electric cars on the road by 2025.