For the Fiesta, age is just a number.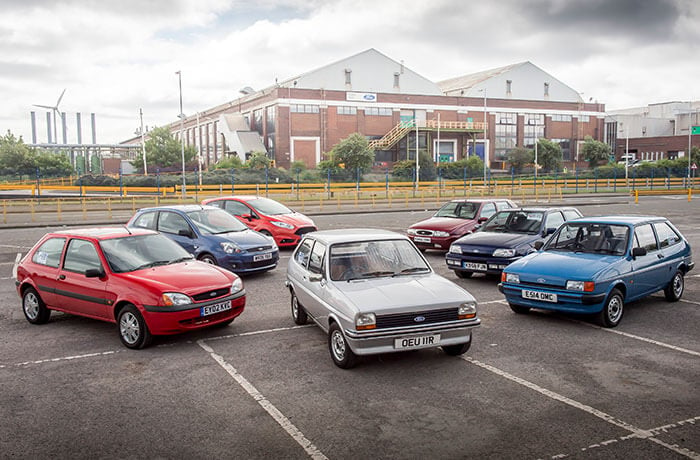 Four decades ago, the first Fiesta rolled off the production line in Spain and Henry Ford II personally chose the name for its links to the Mediterranean country. It quickly made the bestsellers' list, and today it's still one of world's most-loved cars.
Since its launch in 1976 the model has been through seven generations. Although competitors have always been following it closely, the Fiesta has remained the sector leader. From a small nimble car, to the performance ST version and the race RS model – it's a versatile car which packs a lot of character.
But where did it all start?
Project "Bobcat" - Mark 1 - 1976 to 1983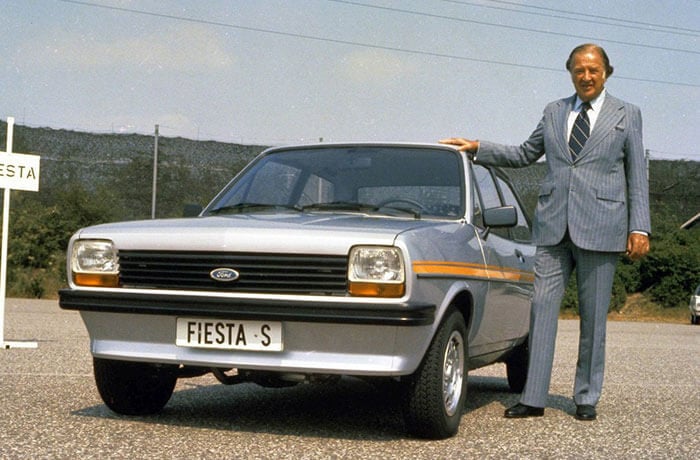 Problems in the Middle East in the early 1970s led to a huge increase in fuel prices. This resulted in a rising demand for modest, economical cars. Fiat, Renault and Volkswagen quickly launched their small efficient models as a response to the demanding European customers.
In 1972, Ford launched Project Bobcat with the aim to build a car to compete in this new market. After several years of planning and prototyping, Ford unveiled the Fiesta in 1975.
It went on sale in 1976, somewhat late to the party. At the time, other superminis – such as Volkswagen Polo and Renault 5 – were already holding the European market.
For Ford, arriving late paid off as they produced a great all-rounder. Fiesta Mk1 was cheap to buy and cheap to run. It delivered on exactly what the public wanted. That's why it quickly became a sensation among drivers and, by 1980, Ford had sold over a million Fiestas.
Ford also introduced the XR2 which quickly became 80s boy-racers' dream car.
Sales kept growing surpassing the 2 million mark by 1982, which made it Britain's bestselling car at that time.
If it isn't broken, don't fix it - Mark 2 – 1983 to 1989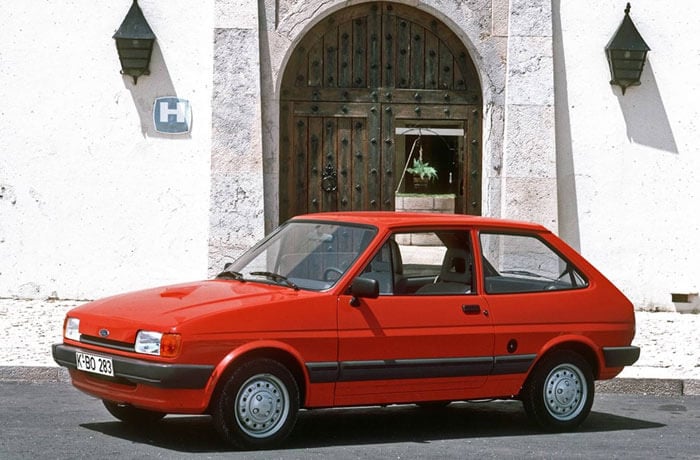 Ford had it all going for them – the widely-loved Fiesta was selling like hot pancakes, so they didn't really need to change the second generation too much.
Most notably, it benefited from a facelift which made the front rounder, and from a spruced-up interior, new dashboard, and a 1.6-litre diesel engine option – a first for this model. Mk2 also packed a five-speed manual gearbox, high security Chubb locks, and offered automatic gearbox version.
New competitors emerged in the form of the Vauxhall Nova and Vauxhall Corsa. That said, Mk2 managed to outsell the Volkswagen Polo in West Germany in 1984, 1985 and in 1989.
Overall, Mk1's successor improved on everything that made the first Fiesta great. It remained a top-selling car until the end of that decade.
Time for a change – Mark 3 – 1989 to 1997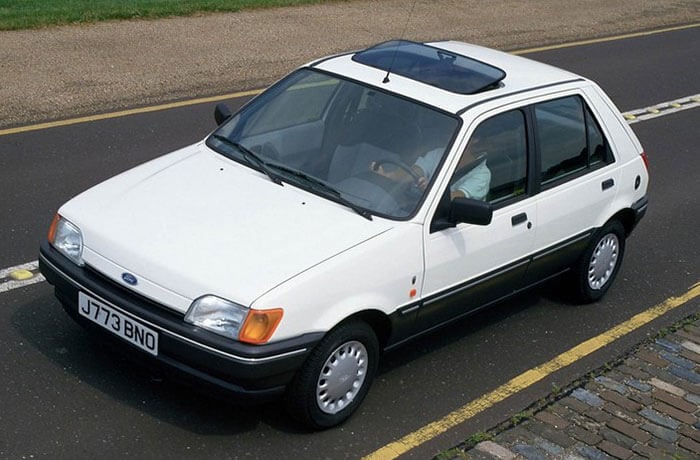 The third generation was the first ever small car to be fitted with anti-lock braking system (ABS). It also came with 1.0-litre and 1.1-litre engines which kept running costs low – exactly what Fiesta stood for then.
The main difference from previous generations was that Mk3 featured a longer and wider body shape, with an increased wheelbase. This time around, it came as a five-door model. It was Ford's answer to the demand for a bigger Fiesta.
It was Ford's first car to meet the upcoming European emissions standards due to take effect in 1996.
The sporty Fiesta RS Turbo was introduced at the Turin Motor Show in 1990. Which is a small incremental improvement over the first gen XR2.
Ford addressed the increasing trend of car safety by introducing a driver airbag as standard in all Fiestas produced 1993 onwards.
A legend is born – Mark 4 – 1995 to 2003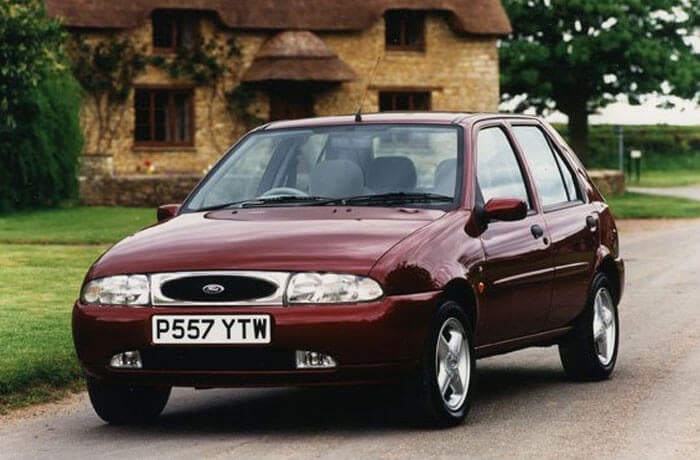 You can probably still see people driving this fourth generation of the Fiesta. It was a solid car, and with it Ford was ready to step into the future. It came in an all-new rounder aerodynamic body, and packed electric door mirrors and windows, and with the iconic oval grille at the front.
It was Britain's bestselling car from 1996 to 1998. It came with a new range of Zetec-SE engines – 1.2 litre and 1.4 litre. For those who valued low running costs, Ford didn't change the lower-spec models and they remained available. It also came with dual airbags as standard.
Mk4 didn't completely replace the previous generation, as Ford continued to sell Mk3 for a couple more years. It was marketed as the 'Fiesta Classic' and stayed in production until 1997.
This generation didn't come with a sport version of the Fiesta. However, Ford came up with the Puma which shared a lot its underpinnings with the Fiesta, but sported a more powerful engine.
Going back to its roots - Mark 5 – 2001 to 2008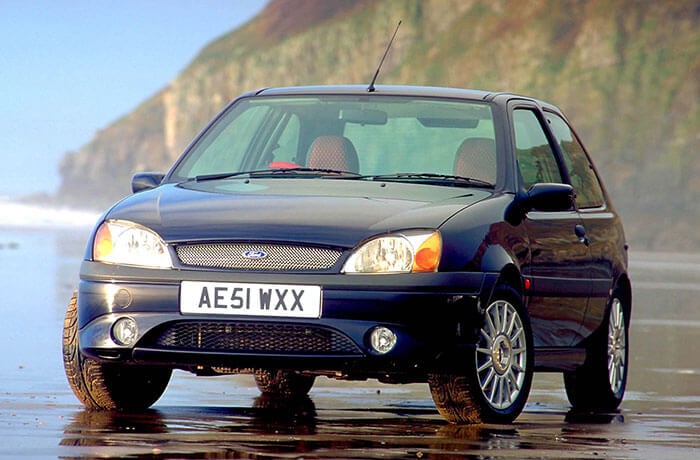 The fifth generation was introduced at the IAA Frankfurt Motor Show, with which Ford responded to the fierce competition. Several years had gone by without any major changes to the model, and an update was long overdue.
It launched as a five-door version with a brand new line-up of engines including 1.3-litre and 1.6-litre Duratec petrol engines.
Ford later introduced a three-door version, as an answer to the growing small-car market. That generation had so many model variations that every quirk of every driver could've been satisfied.
This Fiesta cemented its position as a reliable, small economical car. It also quickly became a favourite among young adults and it was especially appealing to students looking for a cheap run-around.
Mk5 led to the first Fiesta ST, which was the most powerful Fiesta ever at the time.
Going global - Mark 6 – 2008 - 2012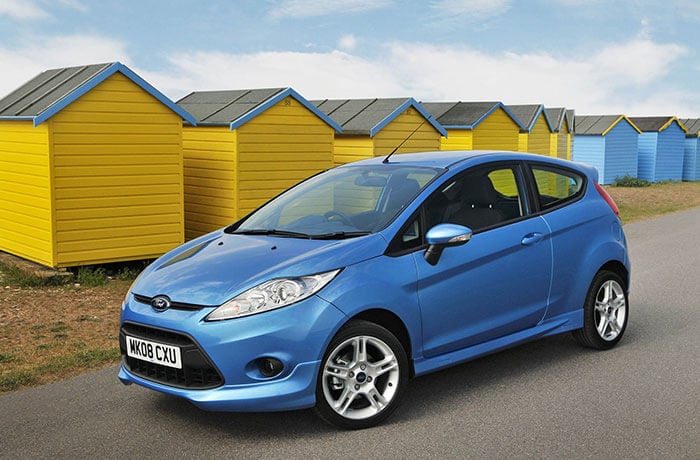 Ford was on its way to global domination, leading a battle for profitability. In fact, 2008 marked the worst year for the American company, which registered a $14.6 billion loss.
Fiesta's Mk6 went into production in several countries, including China, Germany, and Spain. By 2010 it was on sale in Europe, Asia and North America.
In line with the ever-growing demand for eco-friendly cars, Ford introduced the Fiesta ECOnetic. It became the most fuel-efficient five-seater family car in the UK at the time, returning over 76mpg and emitting less than 100g/km of CO2.
This is still impressive by today's standards. Mk6 is Fiesta's bestselling generation to date.
"Many drivers are prepared to be green - but still want comfort, performance and an affordable price. ECOnetic answers that demand.

Roelant de Waard
Vice president of marketing, sales and service – Ford Europe
Ongoing success - Mark 7 – 2012 to present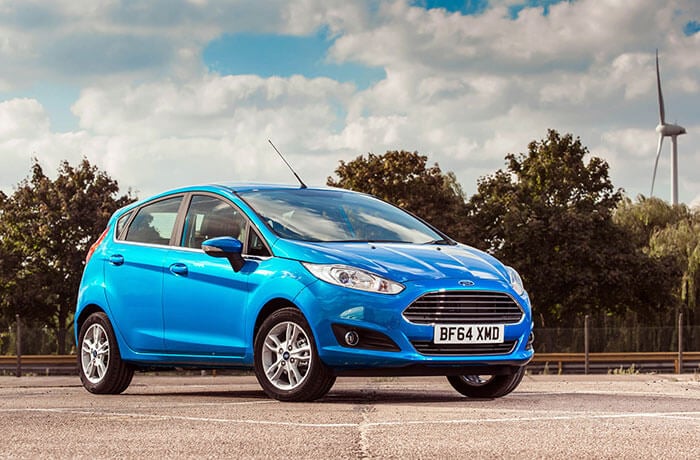 The current generation of the Fiesta is the most technologically advanced one. You can get your hands on a model with keyless entry and keyless start, ambient lightening, electric power-assisted steering, and parking sensors.
Also, Ford launched its MyKey technology. This feature allows parents to set top speed and limit audio volume, promoting safer driving among younger drivers. It's now a mainstay in many Ford vehicles.
Looking to meet the demand for high-performance small cars, the Fiesta ST Line - Red & Black edition - was unveiled in 2014. These featured a new line of EcoBoost engines which packed more power-per-litre than a Bugatti Veyron.
In the same year, Fiesta became the bestselling vehicle ever in the UK, surpassing 4.1 million registrations achieved by the legendary Ford Escort.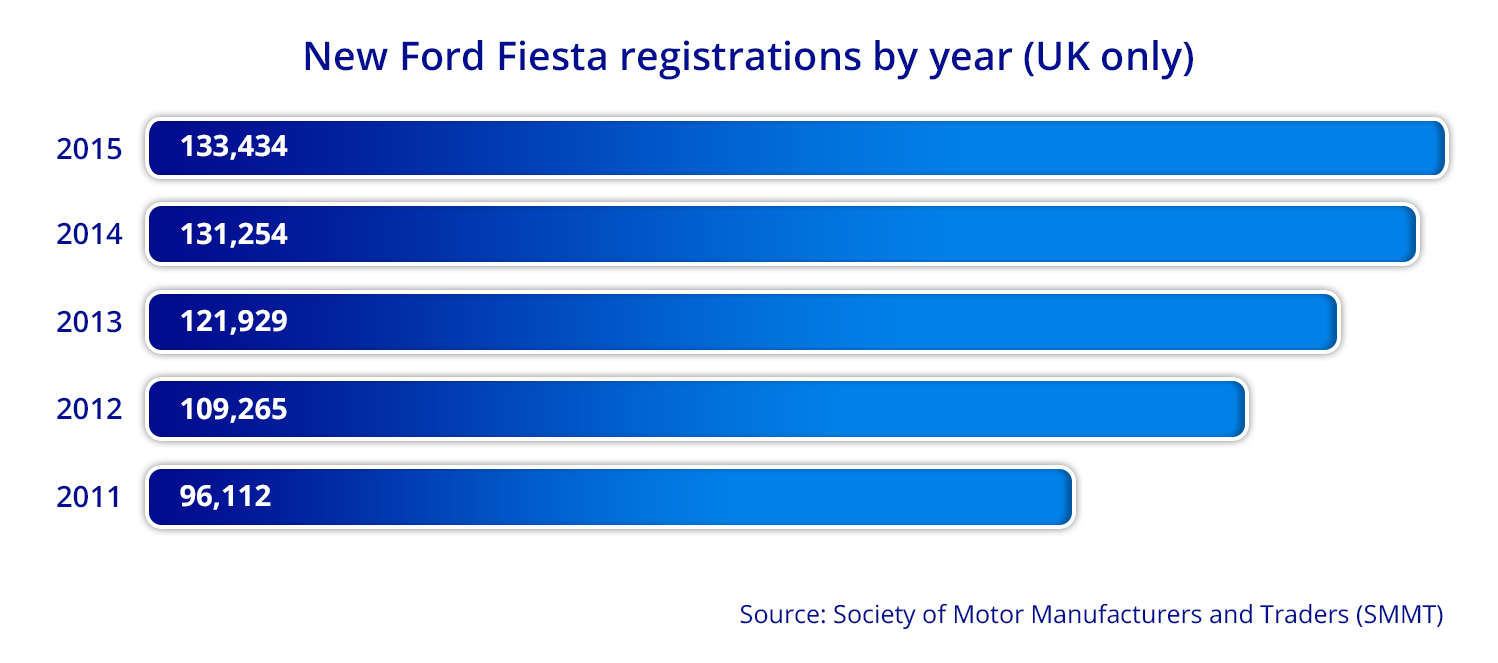 Verdict
Through the years Ford Fiesta stayed true to its core values, everything that the very first Fiesta stood for – great driving experience, low running costs and overall good value for money.
By improving each generation, and without changing the formula too much, the Fiesta quickly ascended to the throne as king of its class. And it remains there to this day.