Driving with hay fever could land you in hot water
Motorists may be reaching for stronger medication to counteract hay fever symptoms this summer. This could affect performance behind the wheel.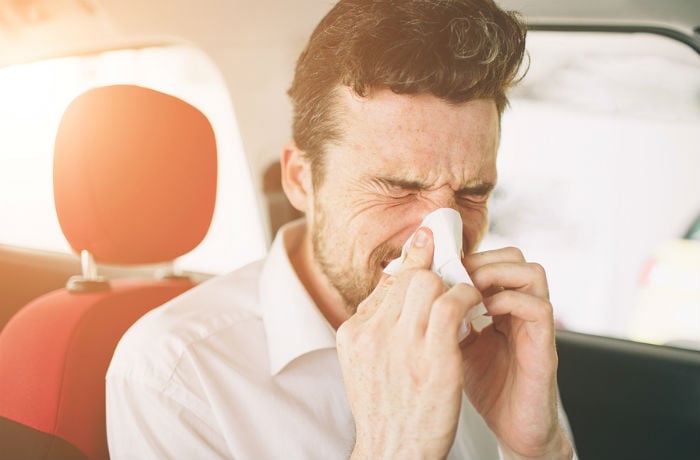 Huge numbers of motorists could be putting their own and other road users' safety at risk by driving after taking hay fever medication, new research has revealed.

The dangers of such behaviour are thought to be greater than usual this year given the unusually high incidence of pollen throughout the UK during the main hay fever season in the early part of the summer.
Hay fever medication could affect driving abilities
Research carried out recently by Confused.com has found that well over half of motorists who suffer from hay fever (58%) said they had driven shortly after taking anti-allergy drugs, despite the fact that many types of medication can impair their performance behind the wheel.

The study also found that 10% of sufferers admitted their medication affected their driving abilities: reported side-effects included drowsiness, slower reaction times and compromised vision.

Amanda Stretton, motoring editor at Confused.com, said: "With summer comes hay fever, but this year it really is stinging a lot of drivers. The current pollen boom means motorists are going to be desperately relying on their antihistamines to keep their symptoms at bay.

"But what they may not know is that some can cause drowsiness and seriously affect their ability to drive. If in doubt, they should speak to their doctor or pharmacist for clarity."

As part of the Confused.com research, we quizzed motorists about the information printed on the packaging of hay fever medication: two-thirds of drivers (67%) said that there should be clearer warnings about the potential impact on an individual's ability to drive where necessary.
READ MORE: Drink-driving - what you need to know
Drug driving is rising rapidly
These findings come at a time when the number of convictions for drug-driving is rising rapidly.
As the result of Freedom of Information requests to 31 police forces around the UK, Confused.com has established that 6,382 motorists were caught after being suspected of driving under the influence of drugs in 2017 – a rise of 138% on the 2015 figure of 2,677.
This rapid increase is likely at least in part to be due to the fact that the government introduced new drug-driving laws in 2015, giving police the powers to use "drugalyser" devices at the roadside, while also formally identifying a number of prescription drugs that could impair driving ability.

In total, one in 10 motorists admit to having driven while under the influence of some type of drugs – of those, almost a third (28%) say they did so after consuming illegal substances.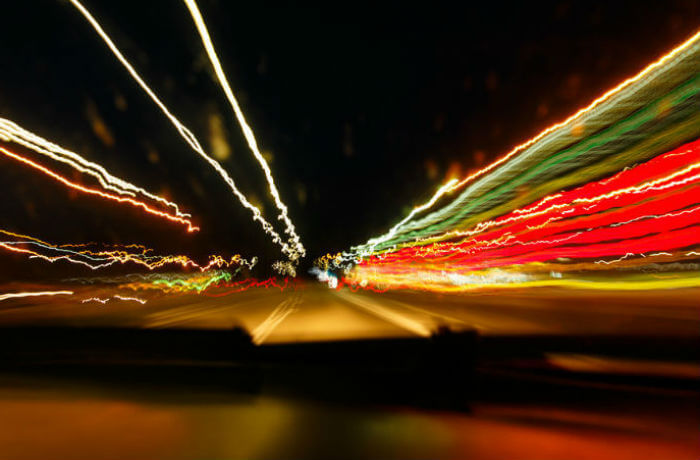 At the same time, there is widespread lack of awareness of the current penalties for drug-driving: those convicted face a minimum one-year driving ban, unlimited fines as well potentially as up to six months in prison.

However, the vast majority of motorists -86%- say they are unaware of these potential sanctions.

Stretton added: "It isn't just antihistamines that can affect drivers while behind the wheel. In fact, different drugs, both legal and illegal, have different side effects, ranging from drowsiness to nausea, to loss of vision."

In order to provide more clarity to motorists, Confused.com has launched a go-to guide to drive home the importance of drug awareness, and how illegal, prescribed and over-the-counter drugs may affect their driving ability.

"The consequences of drug driving can be very serious," Stretton said.
"Offenders are putting their lives and the lives of other road users at risk, and they could seriously damage their driving history if served with a criminal record – this could see their car insurance premiums shoot up as a result."
READ MORE: What are the effects of drugs on my driving?