Number of drink-drivers drops by 42% over a decade
The breathalyser continues to be a success as fewer motorists are blowing positive after an accident.
The breathalyser was introduced in 1967 as a way of measuring blood alcohol concentration (BAC) in drivers.
In 2016, 3,424 people failed a breathalyser test following an accident, a 42% decrease from 5,873 in 2006. The decrease in failed test results correlates with fewer drink-driving related accidents over the years.
Since drink-driving accidents were recorded from 1979, the number of accidents relating to alcohol have also dropped by 71%. Demonstrating that the breathalyser has certainly assisted police officers over the years.
Drink-drivers more prevalent on country roads
However, drink-drivers are more prevalent on some roads more than others. Over a quarter (26%) of motorists have been breathalysed at some point in their life by police. And more than an eighth (13%) have failed the test.
But the majority of drink-driving offenders have been caught on rural roads, with 35% testing over the limit.
Amanda Stretton, our motoring editor says:
While the number of drink-driving related accidents has significantly dropped in the last 40 years, some people are still taking the risk – especially on rural roads.
This adds to the many hazards facing drivers on the country roads. More than a third of drivers (37%) think rural roads are the most dangerous, which is unsurprising.
Country roads are more prone to problems like flooding. In addition, they're typically darker and narrower than dual carriageways and motorways.
Driving after a night out
In 2016, motorists were pulled over and breathalysed on a Tuesday between 5 and 6pm more than any other time during the week.
Sunday showed the most failed tests overall. Most tests took place between the hours of midnight and 1am when people were heading home after a night out.
More drivers are opting to play it safe though, over half (55%) of drivers decide to avoid alcohol altogether.
Unfortunately, some motorists don't leave enough time before driving the morning after a big night.
More than two fifths (43%) of drivers admitted to driving the morning after drinking. In 2016, 386 (11%) failed the test between 6 am and 11am. This goes to show that even a night of sleep may not be enough to counteract the effects of alcohol.
Despite feeling unwell or fatigued, drivers still get behind the wheel the next morning.
Over two fifths (42%) questioned said that they didn't have far to drive. And one in seven (14%) took the risk because they didn't think there would be many cars on the road.
It's no wonder that the police are still making good use of the breathalyser, as people are still willing to take the risk.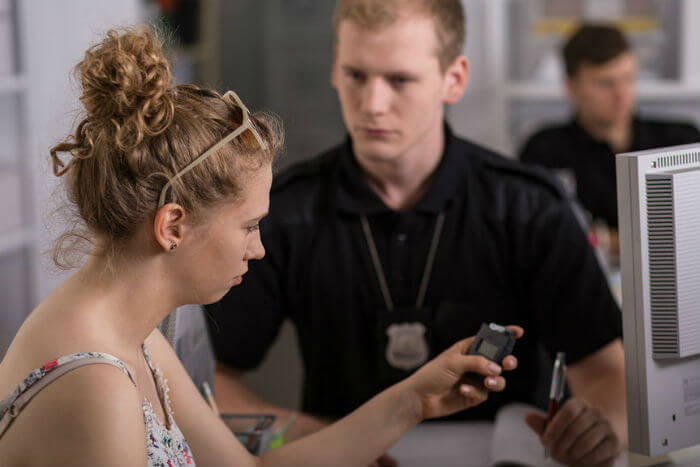 A fine or jail time
A driving ban or imprisonment is among the penalties for drink-driving.
Amanda comments:
A drink-driving prosecution could force drivers to not only fork out for a fine, but could also ramp up their car insurance premiums
Two thirds (63%) of those who have been caught drink driving received a fine, paying £517 on average. More than half (52%) have received a driving ban, and over two fifths (43%) have been served points on their licence.
Perhaps the most severe penalty is time in prison, with one in five (19%) facing jail time.
The limits
In England and Wales, the legal limit for drivers is 80 mg of alcohol per 100ml of blood, or 35 mg of alcohol per 100ml of breath.
In Scotland it's slightly lower, with 50 mg of alcohol per 100ml of blood and 22mg per 100ml of breath.
It's difficult to determine how this equates to units of alcohol, or trying to work out what the best drinks are to have. Alcohol tolerance is very specific to the person.
It depends on weight, age, sex and metabolism. Even stress levels affect the way the body reacts to alcohol, which is why it's best to avoid it altogether before driving.