The Blue Badge scheme: what you need to know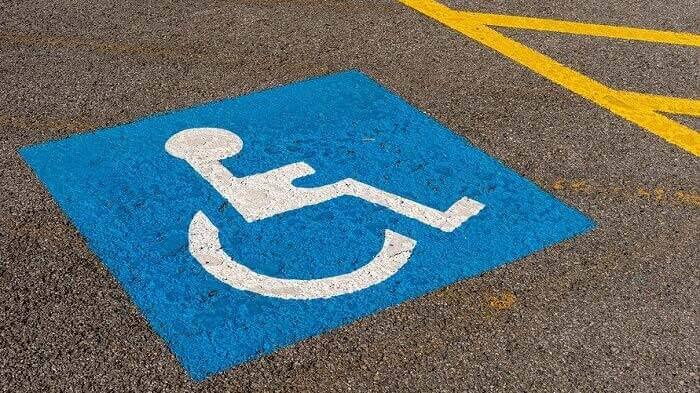 Drivers feel the squeeze as 38 Blue Badge holders fight for every space.
Have you parked in a disabled space when you shouldn't have? Have you seen someone do it? Share your stories in the comments!
There's high demand for Blue Badge parking bays in the UK. One council-owned space to every 38 Blue Badge holders in fact.
In August last year, the scheme was extended to those who have hidden disabilities.
Councils have created 1,800 spaces in response to the scheme change. But an extra 35,000 people have applied for a Blue Badge - making it an even tighter squeeze.
To make matters worse, nearly two million drivers** admit to misusing these spaces.
So what can you do if you see someone misusing a bay? And how do you qualify for a Blue Badge under the new scheme? Let's find out.
How has the Blue Badge scheme changed?
The blue badge scheme exists to help people with limited mobility to travel. The spaces are often closer to the destination and have more room.
Last year, Blue Badges became available to people with 'hidden disabilities'. These are disabilities that are less visible, like dementia, anxiety disorders or reduced mobility.

Access to these spaces will help people with hidden disabilities to work, shop, or socialise. Offering a lifeline to those who find travel difficult.

The scheme also aims to combat loneliness by helping people stay connected with family and friends.
Jump to: Am I eligible for a Blue Badge?
Where can I park if I have a Blue Badge?
You can use different types of parking spaces if you have a Blue Badge. For example, you can park without a time limit in on-street disabled bays unless signs say otherwise.
If you have a blue badge, You won't be charged for using on-street parking metres or pay and display machines either.
Parking on yellow lines is also permitted for up to three hours unless a ban on loading or unloading is active.
Am I eligible for a Blue Badge?
You can check if your eligible for a blue badge on GOV.UK.
In some circumstances you'll automatically be able to get a Blue Badge. Here are some examples:
You receive the higher rate of the mobility component. This is part of the disability living allowance.

You get certain benefits from the armed and reserved forces and have a permanent, substantial disability that greatly affects your ability to walk.

You receive a personal independence payment (PIP) because you can't walk more than 50 metres.

You're registered blind or severely sight impaired.

You receive a War Pensioners Mobility Supplement.
You can find the full criteria on GOV.UK.
You must provide proof of the above to automatically apply.
Even if you don't automatically qualify you may still be able to get a blue badge. Some examples of when you could be eligible are:
You either can't walk, or you find walking considerably difficult.

You have a severe or permanent disability that greatly affects your mobility.

You have a severe disability.
You can find more examples here.
The new extension applies if you:
Can't take a journey without there being serious harm to your health or safety. Both to you or any other person, for example a young child with autism.

Can't take a journey without it causing considerable psychological distress.

Have great difficulty walking, both the act of walking and the experience of it.

You can use the badge whether you're a driver or a passenger with a disability.
Find out more information on the extension criteria on GOV.UK
How to apply for a Blue Badge
You can either apply or reapply for a Blue Badge through GOV.UK. Here you can apply for yourself, someone else, or on behalf of an organisation.

You'll need a couple of things to apply:
Proof of identity, for example a passport or driving licence.

Proof of address, this could be a utility bill or bank statement. This must be less than a year old.

Proof of any benefits.

Your national insurance number.
If you're reapplying, you'll need the details of your current Blue Badge.
Once submitted, your application will be sent to your council. They will decide whether you're eligible within 12 weeks.
Your application will either be approved, rejected or you might have to provide further information.
Which regions have the most Blue Badge holders per bay?
| Region | Blue Badge holders per parking space |
| --- | --- |
| East Midlands | 122 |
| East of England | 93 |
| London | 20 |
| North East | 35 |
| North West | 63 |
| Scotland | 12 |
| South East | 33 |
| South West | 38 |
| Wales | 45 |
| West Midlands | 91 |
| Yorkshire & the Humber | 129 |
READ MORE: Blue Badge bays: A parking crisis?
How do I report Blue Badge misuse?
According to our research, £158,000 worth of fines were issued to people who misused Blue Badge spaces.
Because of people misusing Blue Badge bays, two thirds of Blue Badge holders have been forced to park elsewhere. Half struggled to get out of the car due to a lack of space*.
If you see someone misusing a council owned Blue Badge bay, you can report it to your local authority.
Make sure you include as much information as you can, like:
The car's make and model.

It's registration.

How often you see the car in the space.

A photograph of the car in the space.
Some councils will have a dedicated form, others may have an email address.To find your local council's information visit GOV.UK.
Supermarkets are slightly different as they're privately owned. If you notice someone parking in a Blue Badge space who shouldn't be, report it to the store manager or speak to customer service.
*Unless otherwise stated, all figures taken from omnibus research carried out by One Poll on behalf of Confused.com. This was an online poll of 2,000 UK adults who drive (nationally representative sample). The research was conducted between 14 August and 18 August 2020.
**5% of UK drivers admit to parking in a Blue Badge parking space, despite not being or travelling with a Blue Badge permit holder. There are 41,178,424 driving licence holders in the UK. 5% of 41,178,424 = 2,058,921 = 2 million drivers.