Employee benefits and perks
As the first ever price comparison site in the UK, we've been trailblazers in the industry and in the technology sector since we began. Yet our success is built on more than technology. We've developed a strong and vibrant culture, where people who enjoy doing what they do are constantly finding ways to do it even better and we want to ensure we offer the best benefits for their hard work.
Below are some of our benefits
Accrued time
Additional day holiday
Cycle to work scheme
Discretionary Bonus Scheme (DCB)
Employee Assistance Programme (EAP)
Eye test voucher
Flexible working
New starter buddy scheme
No Meetings Wednesday
Private Healthcare
We also get some great discounts
Not only do we offer a range of benefits, you can also get a number of discounts. From local businesses to insurance policies to moving home advances – we've got you covered!
Some of our discounts
Local shop discounts
Discounts at several local nurseries
Pet, travel, car and home insurance discounts
And many more!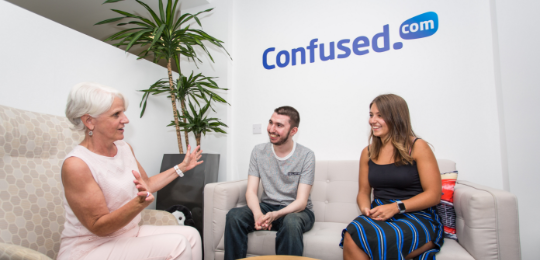 Hybrid Working
Confused.com is working towards a hybrid model of remote and in-office working and we have recently introduced the new online desk booking system. We continue to review and update our benefits to what best suits our best assets, our people.