Benefits at Confused.com
All the great stuff you get working at Confused.com
What makes you smile?
Free fruit every day? A free corporate gym membership? How about our buy-a-bike scheme? Or a pension scheme where we match your contribution, and free shares in the company?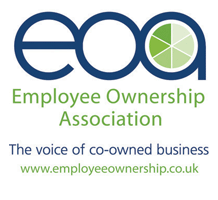 Employee share scheme
When you join Confused.com, you become a shareholder, as we are part of the Admiral Group plc. For the first three years we'll hold your shares in a trust (but pay you a dividend when the company does well). After that, you're welcome to sell them if you would like to...though as we're doing so well, many team members see their shares as a nice little nest-egg, which becomes tax and NI free after five years. We're a member of the Employee Ownership Association, and it's our way of saying thank you!
More benefits
Free legal, mortgage and pension planning advice
Free life assurance
Flexible working
Free work well-being initiatives e.g. Indian head massage and mindfulness sessions
Buy-a-book scheme
Sports and social membership
Season ticket loans
Christmas savings club
Dental care
Evening and weekend parking
Child-care vouchers
Staff discounts
Breakdown cover
Health support from a qualified occupational therapist
We're relaxed on dress code and are social in and out of work. We also give you the peace of mind of a permanent contract. To top it all off, we have a fantastic city centre location to offer you! Without blowing our own trumpet too much, we think it's pretty sweet working at Confused.com!
Our awards
Admiral group, which Confused.com is a part of, has recently been accredited the 3rd best big company to work for in the UK.
Check out the current opportunities at Confused.com.
Our awards
Admiral group, which Confused.com is a part of, has recently been announced as the 20th Best Multinational Workplace in the world!
Read more about careers at Confused.com
Stonewall Cymru Diversity Champion
As part of our ongoing commitment to diversity and inclusion, we are very proud to announce that we have signed up to Stonewall Cymru's Diversity Champions programme
Find out more about Confused.com.